All too often, we Singaporeans are in the news complaining about one thing or another; think fare hikes, housing woes and the CPF saga. We celebrate our nation's 50th birthday this year, let's leave our worries aside for a while and remember to be thankful for this island we call Home. We asked various members of the public to share about what's so great about calling Singapore home.
Here are 50 reasons why we love our Little Red Dot!
1. Local fare
There's nothing like our laksa, chicken rice, teochew porridge, prata, nasi lemak, chilli crabs…We even have two hawker stalls that received one-star ratings by Michelin, in the first Singapore Michelin Guide! The stalls are Hill Street Tai Hwa Pork Noodle in Crawford Lane and Hong Kong Soya Sauce Chicken Rice & Noodle at Chinatown Food Complex.
2. Hawker centres
Our neighbourhood coffee shops and hawker centres are part and parcel of island life and one thing that many Singaporeans miss the most when studying or working overseas. Good food at great prices!
3. Chilli crab
Did you know that this popular dish originated in Singapore? The creative genius of a pair of hawkers who sold their very first version from a pushcart in 1956.
4. Durian season
We might not have any durian plantations on home soil, but we Singaporeans do love this spiky green fruit! In Singapore, durian season is typical during June-August, when you'll see many posting photos of their durian parties on social media!
5. Outdoor swimming pools
There are 24 public swimming complexes islandwide, perfect for escaping hot and humid days.
6. Libraries
We have 23 public libraries scattered islandwide, well stocked with a wide array of books for every age group and interest.
7. Parks
Singapore lives up to its name as a Garden City with 47 parks all over the island. Even on the roads, there is nary a stretch without some greenery to be seen. Our Singapore Botanic Gardens has also clinched the prestigious Unesco World Heritage site status. Here are some child friendly parks to visit in this sunny island.
The Bandstand at Singapore Botanic Gardens
8. General safety
Compared to many countries worldwide, we don't have to excessively worry about our kids getting robbed, kidnapped, or gunned down in the streets.
9. Friends
The ones with whom we have grown up together, studied together, played together, laughed with and cried with… we love how home is where our friends are, people we can count on.
10. Family
Home is also where our family is. Despite the large number of Singaporeans who study overseas, many eventually return home, because this is where our heart belongs.
11. Roads that work
Our roads are well-paved and easy to navigate. Bumps and cracks, or portholes along the way, are a rare sight indeed, and road lines and signboards are regularly maintained for easy visibility.
12. Road signs
While online apps like Google Map or Gothere.sg are very useful for drivers to plan their route, the many road signs along Singapore roads, and the well-connectedness of various expressways linking parts of the island ensure that you'll get to your destination.
13. Well-connected transport network
The MRT, public bus routes and taxi companies help us get virtually anywhere on the island in about an hour max. Despite the high traffic on the road during peak hours.
14. Efficient transportation system
Yes, we have had our fair share of train and bus breakdowns over the past few years, but overall, our transport system is still a relatively efficient one, with problems being solved in hours, not days, and alternative modes of transport readily available.
15. Uninterrupted supply of electricity
No fear about a power cut interrupting the televised World Cup finals or of driving in the dark.
16. Clean drinking water from the tap
Not just in our homes, but islandwide.
17. World-class healthcare
Regardless of race, language or religion, Singaporeans have access to quality and affordable healthcare services here. Yes, medical expenses can be expensive, but the government has wisely introduced measures such as Medisave and polyclinics to help buffer costs.
18. Total Defence
A system that we can depend on in case of emergencies, such as fires, crime and accidents.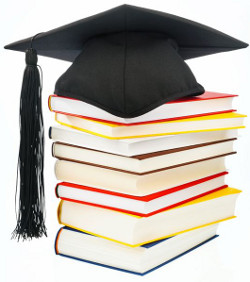 19. Quality education
While some might dispute that the academic standards in Singapore are too high, there's no denying that our school system offers world-class opportunities for lifelong learning, from preschool to university, and even to post-graduate programs.
20. Relatively low unemployment rate
Based on last quarter figures released in July, the overall seasonally adjusted unemployment rate remains at 2.0 %, compared to regional unemployment rates of 2.9% (Malaysia) and 5.7% (Indonesia).
21. Officials with integrity
Singapore remains the 8th least corrupted country in the world.
22. System of meritocracy
Various policies help to ensure that no one is born with a silver spoon in their mouth, so to speak. With hard work and perseverance, one can climb the social ladder of success and achieve a better life for his/her family.
23. Sense of belonging
Aside from family and friends, there's that inexplicable feeling of warm fuzzies, because this is our home. And there's really no place like home.
24. Supermarkets and wet markets
Procuring household amenities and groceries are a breeze with an NTUC, Cold Storage, Giant, Sheng Shiong or Jason's within a short walk or drive away. In the heartlands, there are also wet markets, for fresh and affordable food produce.
25. 24-hour supermarkets and fast-food outlets
No fear about running out of toilet paper or satisfying a fried chicken craving, even at midnight!
26. Shelter everywhere!
From our bus stop structures to sheltered walkways among the HDB blocks and in town, we don't have to fear getting completely drenched in a downpour – most of the time.
27. Cycling paths and park connectors
Designated paths for cycling keep us safe, especially when cycling with little ones.
28. Late night shopping
Most shops don't close until 8 or 9pm, with certain places in town open till midnight during certain seasons. Shop till you drop is definitely possible on our little island.
29. Air-con
It's time to be thankful for the many air-conditioned shopping malls in Singapore and even bus interchanges scattered islandwide!
30. Singlish!
How could we leave this out – it's what makes us able to identify a fellow citizen in a foreign land. Just liddat lor.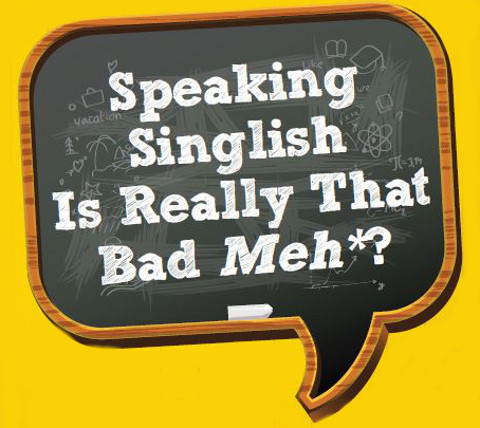 31. Changi Airport
Since 1987, our airport has consistently won the award for "Best Airport in Asia" from The Asian Freight & Supply Chain Awards 2014. We love coming home to her clean, spacious and efficient system that runs on well-oiled wheels.
32. East Coast Parkway
We especially love that beautiful stretch of road that leads to and from the airport, flanked by lovely tall trees! The best way to say "Hello" and "Goodbye". It's no wonder that the scene has been featured in many national day song videos!
33. Our growing café culture
Gone are the days of (only having) kopitiams – nowadays, coffee lovers are spoilt for choice with not just the regular coffee shops islandwide, but many cosy cafes sprouting up too! Coffee has never been drunk so much as now, perhaps.
➡️ Related Read: 5 Best Cafes For Mummies To Catch Up | Top 5 Ice Cream Cafes For Kids In Singapore
34. Vanda Miss Joaquim
It's a little-known fact that we have the largest tropical orchid garden in the world on our sunny island.
35. Freebies galore!
From MacDonald Happy Meals to spin-the-wheel lucky draws in the shopping malls, we Singaporeans love our freebies. You'll always know where there are freebies – just look for the queues!
36. HDB living
While traditional kampongs are more or less a thing of the past, we enjoy preserving that culture of neighbourliness by getting to know those who share a common corridor with us.
37. Playgrounds
There's one (or more) playground in every cluster of flats, a huge blessing to the children in our community. Many childhood memories have been built on their slides and swings.
38. Melting pot of cultures
We have an international community that is increasingly connected – the different races in Singapore have lived together in relative peace for decades now, and that peace is not something that we want to take for granted.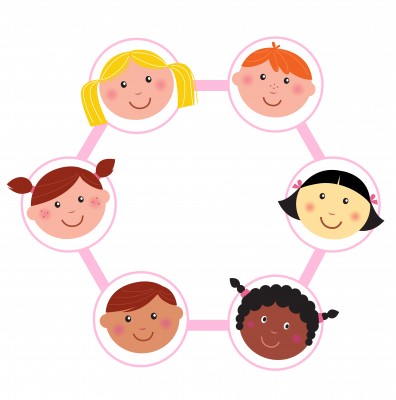 39. Religious freedom
The freedom to worship is another value we hold dear.
40. Evergreen songs about our home
Songs like "Count on me Singapore" and "Home" never really lose their magic, do they?
41. CPF
This is a potentially touchy issue, given the recent news on the subject, but nevertheless, we are thankful for this measure that allows us to prepare for our retirement.
42. All-in-one malls
It used to be that bus interchanges were purely for getting your next mode of transport, and shopping malls were for retail therapy – but today's complexes include a whole shopping mall, eateries, services and even links to the nearest MRT station! Quite a few bus interchanges are also housed within or below these malls.
Check out our list of Top 10 family and kids friendly shopping malls.
43. Shophouses
Aside from providing aesthetic value and charm to our streets, shophouses not only help us preserve the traditional architecture of British colonial rule, and remind us of our roots.
44. Road safety
Singapore roads are pretty safe, by most country standards, thanks to a vigilant police force, clear road rules, and a stringent system of applying for a driving license.
45. Accessible clinics
Like our playgrounds, there are at least a couple of clinics in virtually every neighbourhood, and this is something that you don't see in the West, for example! We love how this makes good healthcare so accessible and affordable for us.
Here is our list of children clinics open on Sundays.
46. Vibrant learning culture
The government, schools and many public institutions recognize the importance of our youth and seek to build up the younger generation in strong morals, as well as encourage them to pursue their dreams. Schools like School of the Arts (SOTA), Singapore Sports School and La-Salle College of the Arts bear testament to that.
47. Free Wi-Fi
What would we do without Wireless@SG, which allows us to get free internet access in public places across the island?
48. Formula 1
We get to host the annual Formula 1 Grand Prix on our roads, and meet our racing idols in the flesh! Plus, we're the only country that gets to do this at night.
49. Our National Stadium
The new National Stadium has a retractable roof that not only keeps out the rain but also doubles up as a giant projector screen.
50. We stick by each other in times of adversity
Although we are a nation known to be emotionless, apathetic and unhappy, the passing away of LKY and the Sabah quake tragedy saw Singaporeans from all walks of life coming together to offer words of encouragement and condolences.
By Dorothea Chow, edited by Michelle Ang.
* * * * *
Like what you see here? Get parenting tips and stories straight to your inbox! Join our mailing list here.
Want to be heard 👂 and seen 👀 by over 100,000 parents in Singapore? We can help! Leave your contact here and we'll be in touch.
Have your own special reason why you love this little red dot? Share them with us in the comments below.