Singapore may be a fine dot but it certainly holds interesting spots for families to explore if you look further and deeper. We unearth five tranquil havens for a nice family weekend retreat.
1. Punggol Point Park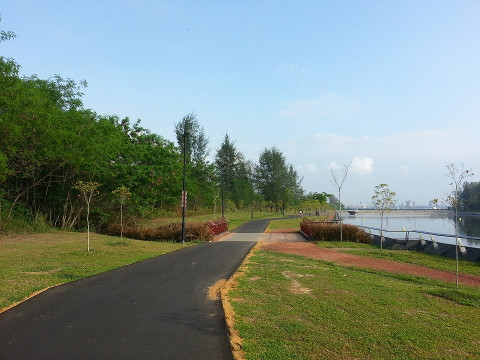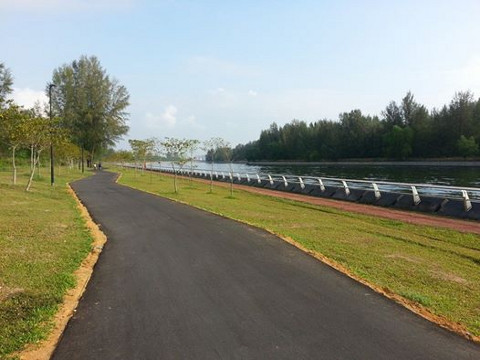 Photo source: Jonathan Wee
Punggol Point Park is the next lush hideout to look out for in a couple of years to come.
Located at the far end of the north-eastern coast, the park has undergone redevelopment works to become the peaceful waterfront destination as it is now. The area features a 300 sqm ship-inspired deck, lily-ponds (with turtles and their occasional peek-a-boo), piazza and also a sandy playground for the kids. It is linked to various Punggol park connectors and Lorong Halus Wetland. With Coney Island (also known as Pulau Serangoon) opening in 2015, this locale will be a beautiful gem to admire, especially in the early evenings. Don't forget to bring along your foldable bikes for a windy ride!
2. Bishan-Ang Mo Kio Park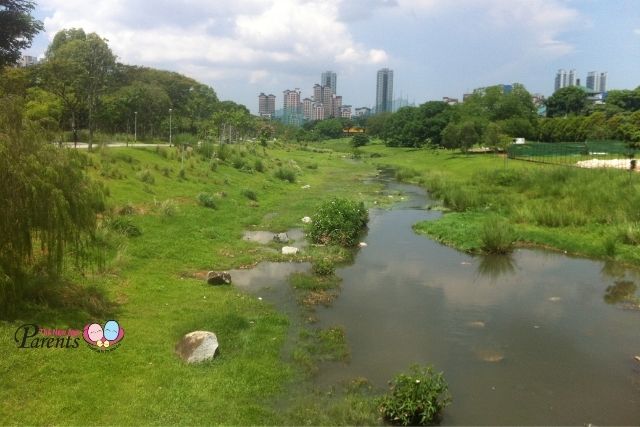 Being one of the largest parks in Singapore, Bishan-Ang Mo Kio Park, at a sizeable area of 62-hectare, features blooming greenery and colourful foliage. With an interesting array of flora and fauna along the riparian (water bank), the park poises in serenity and calm. Fluttering dragonflies near the Pond Gardens, birds such as Common Flameback, White-breasted Waterhen and Brown-throated Sunbirds, as well as different species of wildflowers, are the usual common sights as one walks around the Park. For those who love to get up-close and personal with nature, Bishan-Ang Mo Kio Park gives you spectacular views that leave behind a trail of beautiful memories.
3. Bukit Batok Nature Park
Photo source: YourSingapore
This 36-hectare Park is a popular place for a refreshing stroll or slow jog. Forest tracks along the lush greenery are mystical journeys with historical significance.
What's so special about this Park? The area was once mined for granite back in the World War II days, which the quarry has now become a pool where most people would meander along the walkway, enjoying bird-watching activities. The peacefulness of the surrounding, though a sharp contrast to history, was great enough to mesmerize and capture non-nature lovers like me.
4. Kampong Lorong Buangkok
Photo source: Ong PB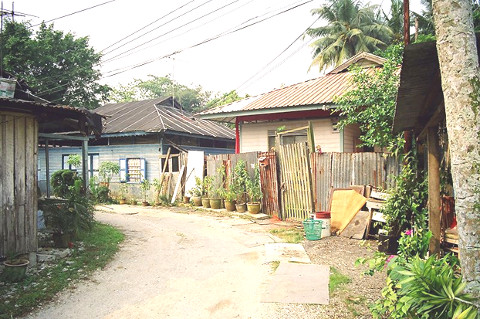 Photo source: Wikipedia
Built in 1956, Kampong Lorong Buangkok is probably the last existing village in Singapore.
The rustic and bucolic surroundings shed nostalgic memories of the days in the past. It's a rare view in this urbanized Singapore.
Imagine these sounds and place them into a mental picture: chickens clucking, wind howling against your ears, trees and leaves rustling in the wind and occasional whispers and warm laughter. This is Kampong Lorong Buangkok in its innate form.
A site like this is near extinct in modern Singapore where cars, honks and beeps manifest our busy roads. If you like to appreciate a slice of history back in the older days of Singapore, make a trip down to Kampong Lorong Buangkok.
Note: do bear in mind that these are real homes of people, so do exercise respect and consideration for these folks!
5. Kranji Countryside
If the chance to see local agriculture and food production gets you excited, look no further than Kranji Countryside.
Started way back in 2005, the Kranji Countryside Association, also known as KCA, was conceived by farmers to promote the natural part of North-Western Singapore. These are the places to educate green consciousness and sustainable living in children. The congregation of farms such as Hay Dairies, Max Koi Farm, Jurong Frog Farm, Bollywood Veggies and many others, is truly providing a magnificent experience that's real and close to nature.
➡️ Related Read: Animal Farms to Visit in Singapore
By silentburps.
Like what you see here? Get parenting tips and stories straight to your inbox! Join our mailing list here.
Want to be heard 👂 and seen 👀 by over 100,000 parents in Singapore? We can help! Leave your contact here and we'll be in touch.