Alright Dads, this one's for you! More often than not, the focus is usually on mothers when it comes to parenting and raising children. Hence, it is no wonder that people tend to overlook the fact that dads play equally important roles in their children's lives too. Other than being the breadwinner of the family, there's definitely more to it that dads can do!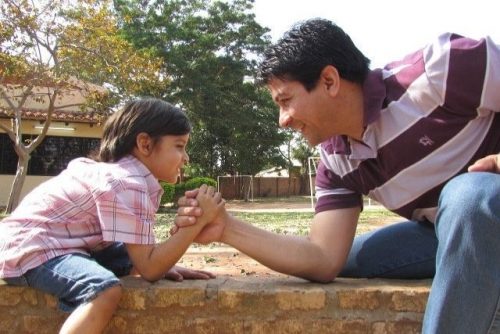 Dads play equally important roles in children's lives
When dads play the role of an active parent to their children, they provide another source of warmth for their children. Children will know that they have both their mum and dad as their support system that they trust will always be there. Children will feel that they can approach both their parents with ease. At the end of the day, money and materials can only provide temporary bliss and can never make up for lost time. As a form of compensation for the limited time spent together, there may be times where the children's wants are always being given in to.
However, what is more important is quality time spent with their children. It is important for parents, especially dads, to recognise this fact. Amidst trying to work hard to provide for the family, dads should also know that their expression of love and provision of time are much more valuable to their children.
Working towards being an active parent
Ever faced situations where mothers are always the ones who are much more knowledgeable about the little details of their children lives? Have there ever been occasions where someone asked you about your children and you were unable to provide answers to their questions? Having a child is similar to meeting someone new. You have to spend time to get to know them and earn their trust and love. When dads play an active role in parenting, they will become more involved in their children's lives leading to more knowledge about the recent happenings, likes and dislikes and other matters pertaining to their children.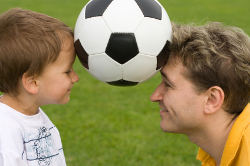 Some suggestions as to how dads can become more involved:
Set aside time to catch up with your children daily even if it is only for ten minutes. This will allow you to notice the little things that your children have done.
If you are caught up with work, let your children know that you will get back to them once you are done. However, it is important to ensure that you do keep your words to them.
Set aside a part of your weekends to devote your time solely for the family. Engage in a new hobby or activity, find something to do together!
Let your children remember you as someone who has played a major role in shaping their lives rather than someone who usually takes the backseat. It is important to recognise that both mums and dads play complementary roles in raising confident and happy children.
By Nadia Binte Idros.
* * * * *
Like what you see here? Get parenting tips and stories straight to your inbox! Join our mailing list here.
Want to be heard 👂 and seen 👀 by over 100,000 parents in Singapore? We can help! Leave your contact here and we'll be in touch.