The hot topic of the day in Singapore 🇸🇬 right now – the General Election. Almost every adult Singaporean (aged 21 and above) would definitely be exposed to the various campaigning going on, be it through the media, social media, house visits, walkabouts, banners and posters, etc.
However, your pre-schoolers are not shielded from these constant messaging as well. They may be curious why every adult around them seems to be talking about this strange and abstract thing called the General Election. How then can you involve your young ones in this wonderful privilege that we as free and independent Singaporeans have?
Source: ELD
Here are some simple concepts that you can relate to your pre-schoolers on how the General Election can be relevant to them. These can also be teaching points and life lessons.
#1: No Man Is an Island
The General Election is a period of time where we can explain to our pre-schoolers how Singapore is not built or run by a single person. One person would not have the time, nor the energy to do so. Instead, it takes a team to govern the nation. The different candidates take care of their own areas and constituencies, and that is how as a whole, Singapore is taken care of.
Try this: An analogy to help little ones understand this would be using the concept of body parts. Each body part responsible for different things, such as the heart for pumping blood, the hands for holding objects, the eyes for seeing and so on. Together, they thus allow our body to function properly.




#2: "Have You Ever Wondered Why We Must Serve?"
When you see a candidate making house visits, you can highlight that this candidate probably made some sacrifices in order to do this. The candidate probably sacrificed his/her family time or time to rest. Share with your child that when we love our nation, we must be prepared to make sacrifices for her. When talking to your little boys, you can prepare them for the time when they would have to serve their National Service (NS). Explain to them that by sacrificing ourselves for Singapore, it does not mean one-way giving on our side. More often than not, as with most relationships fuelled by love, when we give, we find ourselves gaining so much more.
Try this: Fathers can share with boys how they spent 2 of their prime years to serve the nation but gained so much more in return – friendships, fitness and emotional maturity. A meaningful sing-along with the pre-schoolers would be this Singapore Army song "Training to be Soldiers".
#3: Your Vote Is Secret

If your pre-schooler is curious about your vote, take the opportunity to tell him/her that our vote is secret. Explain to them the importance of being able to keep a secret and the need to exercise self-control over our mouths.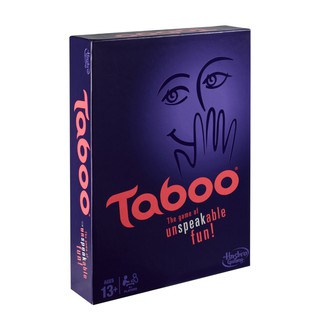 Taboo Board Game: Shopee
Try this: A game of Taboo with the entire family can be an excellent way for the kids to practise not saying things that they are supposed to keep secret!
Tell your pre-schoolers that election is a period whereby Singapore depends on herself to run our country. Relate the concept of "Independence" to the kiddos' daily lives in kindergarten or childcare whereby they have to do things for themselves like putting on shoes and socks. Just as they do not rely on their friends or teachers for these self-help activities, Singapore does not rely on our neighbouring countries to run our country.
Try this: Bring out the globe or the world map and identify Singapore's neighbours as a family.
#5: Play Fair
Elections can be a period of time we pass down precious values to our young ones. Teach our pre-schoolers the importance of playing fair and respecting opponents in their daily lives. Tell them how we must always compete with integrity and sportsmanship.
Try this: A heart-warming and cosy read-along of "Hare and the Tortoise an Aesop's Fable" would be a wonderful way to bring across this point to the kiddos.
#6: Giving a Voice to the Unvoiced
When your pre-schoolers see on television how candidates serve the needy populations like the disabled or the elderly, take the chance to tell them that when the candidates are elected, it is their responsibility to represent the disadvantaged, highlight their concerns and help improve their lives. Share with them the importance of giving a voice to the unvoiced.
Try this: A game of Charades would be an enjoyable way of bringing across this idea of "unvoiced" to our pre-schoolers.
The General Election should not only be an exciting time for grown-ups. We hope that with these creative ideas, you can introduce your pre-schoolers to some of the major concepts in elections.
Don't miss out on these fun opportunities to engage your kids politically!
By Rachel Lim.
Like what you see here? Get parenting tips and stories straight to your inbox! Join our mailing list here.
Stay in touch! Subscribe to our Telegram here for our latest updates.