Montessori, Reggio Emilia, Waldorf, Multiple Intelligences and HighScope. How many of these names are you familiar with? Rachel Lim and Michelle Ang round up the types of early childhood approaches out there.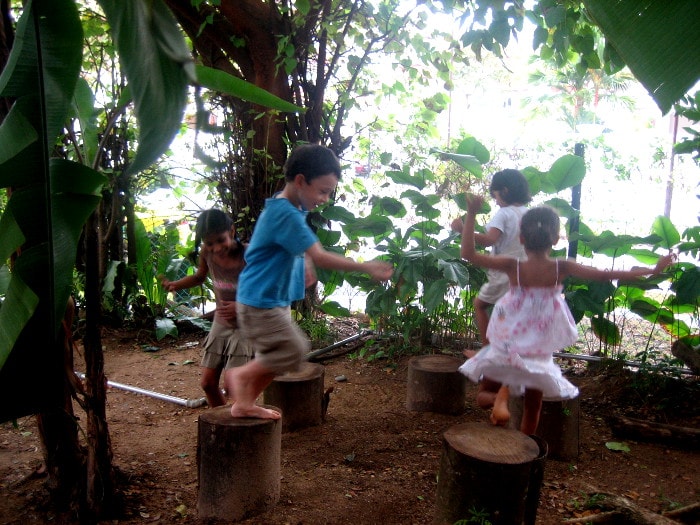 Photo by Waldorf Steiner Education Association Singapore
Waldorf Steiner Approach
Developed in 1919 by Rudolf Steiner, an Austrian philosopher and scientist, Waldorf Education is based on an understanding of human development that addresses the needs of the growing child. Waldorf teachers strive to transform education into an art that educates the whole child; the heart and the hands, as well as the head.
Key features:
For the first seven years, Waldorf early childhood education aims to work with, rather than against, the child's natural inclination to be active.
Children are taught through imitation and example as educational approaches rather than verbal instruction.
Sufficient time, space and equipment are allowed for creative play to unfold.
The impact of sensory experience in early childhood is considered vital.
In the Waldorf programme under the the Waldorf Steiner Education Association Singapore, use of plastics are discouraged in their programmes.
There are also no academics before Primary One and parents are asked to limit exposure to TV, social media, computer, or video games.
Children use proper chinaware for drinking and eating, and play with handmade toys from natural materials and sit on wooden chairs.
Numeracy is learnt through practical domestic work like cooking and bread making.
Literacy skills are nurtured through daily story-telling, singing and recitation of poetry and verses.
Painting, drawing and beeswax modelling enhance the children's sense of balance and symmetry while craft activities support the development of fine motor skills.
The approach is also built upon active parent participation in all areas of school life.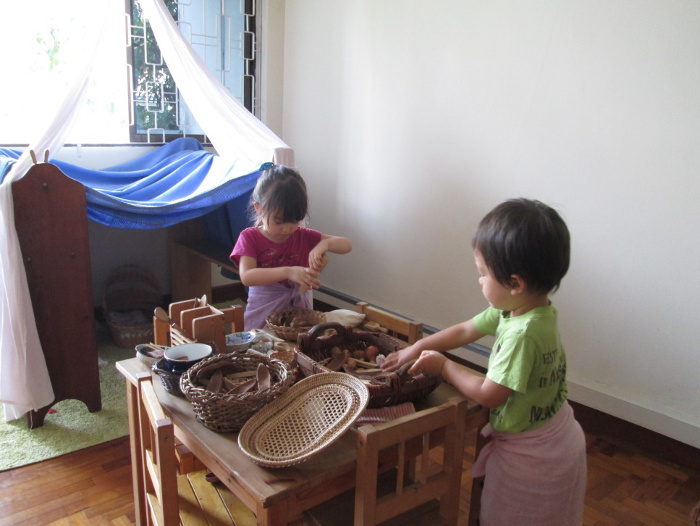 Photo by Waldorf Steiner Education Association Singapore
Learning in school is reinforced in the home life of the child, and as the child grows, in the community. The Waldorf approach is built on a partnership between educators and parents, says Ms Carine Seror, a Nursery teacher with Waldorf Steiner Education Association Singapore. "We organise 'Open-mornings' events regularly to give interested families opportunities to visit our premises and meet the teachers. We also hold talks and workshops on children development and education for the public."
Waldorf Steiner programmes in Singapore:
Read our Enrichment and Preschool Guide to learn about other enrichment programmes for your toddler or preschooler.
* * * * *
Like what you see here? Get parenting tips and stories straight to your inbox! Join our mailing list here.
Running a service or business targeted for parents? Reach out to a wider audience in our Best Preschool compilation. Leave your contact details here and we will get in touch with you.