How can you ensure that you've made the best school choice for your child? Here's a checklist to help you as you do your research.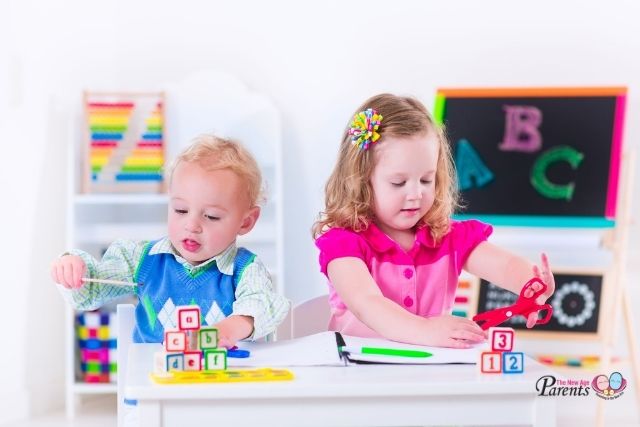 Preschool Checklist
What is their academic approach?
Verify the preschools' claims regarding their programmes, academic approaches and philosophy by visiting their premises and looking at their materials. For example, a Montessori preschool should be equipped with Montessori toys and teaching tools. The principal and teachers should be able to share with you how the Montessori Curriculum is very broad based and how it covers traditional and uniquely Montessori subjects.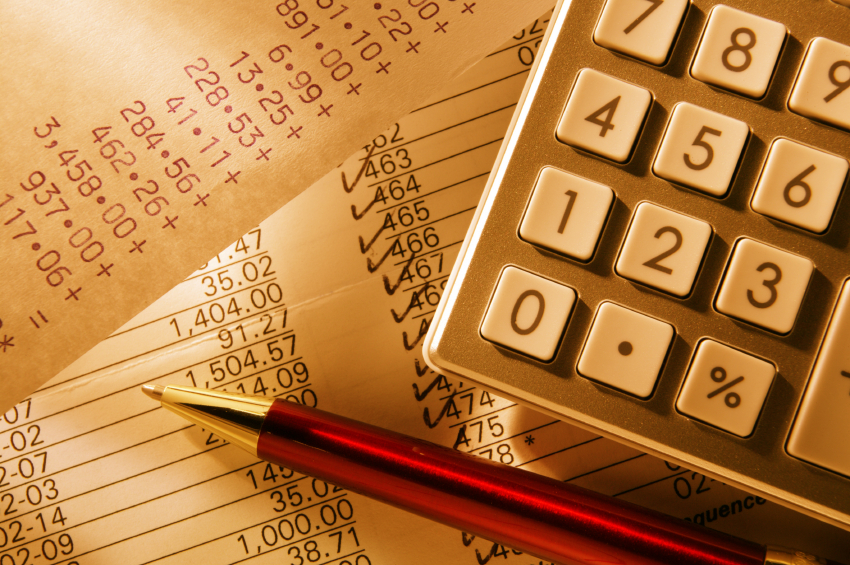 Besides working out a budget, here are some more financial points to consider when choosing a preschool. Some preschools offer enrichment classes such as Chinese, computer literacy, sports, ballet, and music for their students. Check with the school if the enrichment classes are billed separately from the term fees. You need to make financial provisions if you wish to sign your child up for these enrichment classes.
Find out if you can utilise funds from the Child Development Account (CDA) to pay for these classes. Plan ahead if you have younger children in line. You would probably want the siblings to attend the same school eventually, so think about the affordability of school fees if you have two or three kids attending this preschool at the same time.
➡️ Related Read: Planning for your child's future education
Traffic and transportation
Travelling to and fro school can take a toll on both parents and the young child. Do check out the traffic conditions during arrival and dismissal timings because even if the distance to school is a short one, you may spend big bulk of time stuck in a jam if the traffic is heavy. Find out about the school bus pick-up and drop-off timings. Some school bus routes may require your child to board the bus one hour ahead of the start of school. You need to think about your willingness to subject your child to long rides on the school bus.
Open-air vs air-conditioned classrooms
Think about your preference for your child to be in an open-air environment or a fully air-conditioned premise. There are pros and cons to each type of ventilation. Air-conditioned environments can rectify the negative impact of extreme heat on physical and intellectual activities. The reduced temperature may optimise the conditions for learning and play for your child.
However, there are risks of air-conditioned classrooms. The sudden changes in temperature and humidity may affect a child's respiratory system. It has a drying effect on skin and the air circulation in an air-conditioned room can transmit infectious respiratory diseases. Air-conditioning has also been associated with rhinitis which plagues some young children.
Outdoor time and facilities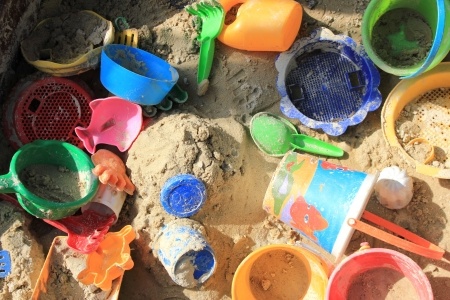 How much time is allocated for outdoor play in a day? The outdoors is the best place for preschoolers to practice and master emerging gross motor skills. It is in nature and the outdoors where children can freely develop physical skills like running, jumping, hopping, leaping, skipping and climbing.
They can also perform manipulative skills such as scooping and pouring sand, lifting and carrying movable objects like a watering can. Sweating it out is good for our kids' health and such activities strengthen their spines for greater ability to sit and concentrate in class. The outdoors also provides full stimulation for the kids' senses which will be helpful for their learning.
Hand-Foot-And-Mouth Disease (HFMD) track record
HFMD is a mild, contagious viral infection common in young children. It is characterised by sores in the mouth, rash on the hands and feet. It is most commonly caused by a Coxsackievirus. Request information from the school on previous outbreaks of HFMD. Understand the frequency and intensity. This would give you an idea about the school's level of concern and diligence with regard to the health of the children under their care.
What do they eat in school?
If you are particular about your child's nutrition, enquire more about the school's menu. Do check if the meals provided are well-balanced and nutritious, with processed food and sugars kept at bay.
Is the school affliated to any religion?
Being a multi-religious country, there are Christian, Catholic, Buddhist, Hindu and Muslim childcare centres and kindergartens available. If exposing your child to religious teachings and practice is important to you, narrowing your choices down to kindergartens with your religious affiliation may help you arrive at your final choice of preschool.
Have a chat with neighbours or friends with children in the preschool that you are considering. They can be wonderful sources of information about the school. You may check in with them on issues like parent-teacher communication, disciplinary methods and staff turnover rates.
Attend their Open House or book a preview
Do bring your child along when you visit the preschools. Observe how they respond to the school environment and the teachers. You can also take the chance to see how the teachers break the ice and interact with your child.
Find out what are the latest Open House around you.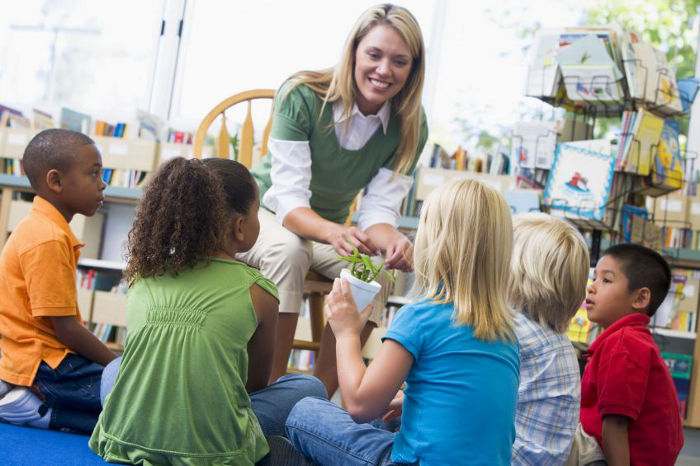 During your visit to the school, take a step back to observe the principal's and teachers' interactions with the children. Are their interactions characterised by warmth and trust? Do the children spontaneously greet the principal and teachers happily? Do the principal and teachers engage the children in an encouraging, gentle and patient manner? Look out for no-no's like teachers shouting and tugging at the children. Also, you may wish to think about your preference for a mature and motherly or young and energetic profile of teachers.
There is no single perfect preschool. Know what factors are important to you and make a list of deal-breakers. Ask yourself if the school's culture, curriculum approach and culture are aligned with your parenting values. Make the best decision you can while taking into consideration constraints like finances and logistics.
No matter which school your child is enrolled in, you play the biggest part in ensuring that their experience is a positive one. Be an involved parent, keep yourself interested and participate actively in any collaborations with the school. Your child will catch your vibes and enjoy their school days naturally.
By Rachel Lim.
For more tips on preparing your child for preschool life, read our Enrichment and Preschool Guide.
* * * * *
Like what you see here? Get parenting tips and stories straight to your inbox! Join our mailing list here.
Running a service or business targeted for parents? Reach out to a wider audience in our Preschools in Singapore compilation. Leave your contact details here and we will get in touch with you.