Pre-schoolers and school-age children are typically expected to sit down to pay attention or complete academic-related tasks for at least 20-30 minutes in school and at home. However, there are a handful of these children who struggle with such demands due to their inability to stay focus and attentive. These are children who are frequently misunderstood and perceived as disruptive, lazy or unmotivated. But often, there is more than meets the eye with these children and their behaviours.
What is Sensory Processing Disorder?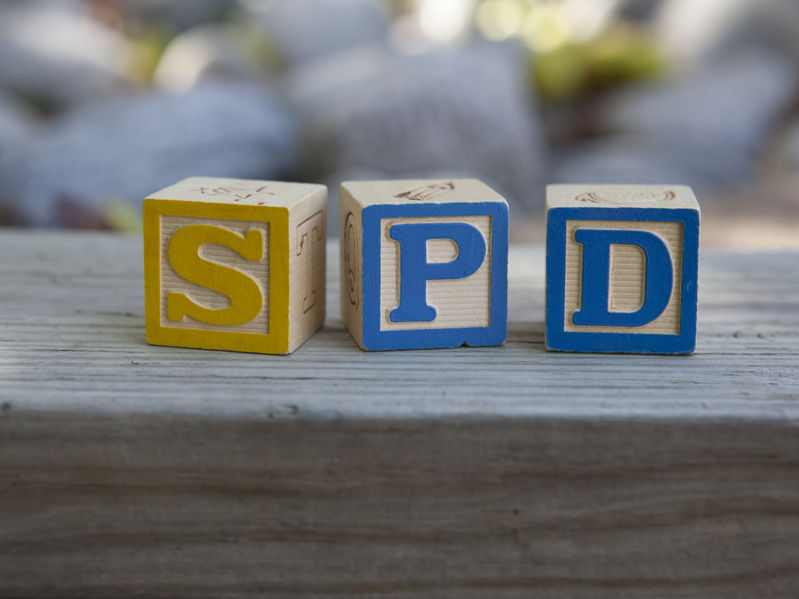 The way our brain receives signals from our senses and tunes them into appropriate responses is commonly coined as sensory processing. Children with a Sensory Processing Disorder (SPD) face challenges in performing everyday activities because their senses such as sight, sound and touch do not communicate efficiently with the brain resulting in a neurological "traffic jam". Like any other condition involving our sensory systems, signs of SPD are exhibited within a broad spectrum of severity.
SPD can affect individuals in one or more senses, for example, just touch or just movement, or a combination of both.
An individual with SPD may over-respond to sensation and find clothing, physical contact or other sensory input to be intolerable. Another might under-respond and show little to no reaction to pain or extreme temperatures. These children, who exhibit an appetite for sensations such as movements, are frequently in perpetual overdrive.
What Sensory Processing Disorder May Look Like
Here are some common signs of sensory processing difficulties that your child may be experiencing.
1. Children with SPD who over or under-react to what they see, hear, touch, taste, smell or when they are moving in space are commonly seen to demonstrate some of the following extreme responses.
Bothered by clothing labels or fabrics
Distressed by light or unexpected touch
Dislikes messy play
Resists haircuts or nail cutting
Squints, blinks, or rubs eyes frequently
Bothered by loud, unexpected sounds such as the school alarm or toilet flush
Constantly "on-the-go" or prefers sedentary activities
Extreme fears of climbing or falling or does not like his/her feet to be off the ground
2. Difficulties in motor skills are also common among children with SPD
Delays in fine motor development such as difficulty in holding and manipulating small objects, illegible handwriting
Delays in gross motor development such as awkward movement while walking, running, climbing stairs, catching a ball
Delays in oral motor development such as drooling, gagging, unclear speech
Children who fall in either of these categories are considered to be experiencing problems interpreting the sensory information coming from their external environments which include home, school and public places. Successful completion of day-to-day tasks such as wearing the school uniform, eating breakfast, lining up for school assembly or riding a bicycle requires your child's nervous system to process the sensation effectively.
Professional help
You may consider seeking help from professionals if your child displays any signs of sensory processing difficulties that are affecting participation in their day-to-day activities.
Sensory processing difficulties can also be a sign of other developmental conditions such as Autism Spectrum Disorder (ASD), Attention Deficits Hyperactivity Disorder (ADHD) and learning difficulties. Hence, it is advisable to consult your paediatrician or have your child assessed and treated by a paediatric occupational therapist if you suspect that your child has difficulties processing sensory inputs.
Occupational therapy (OT) treatment using a sensory integration (SI) approach is a fun, play-based intervention that takes place in a sensory-rich environment. The goal of OT is to create appropriate responses to sensation in an active, meaningful, and fun way so your child is able take part in their everyday "occupations" in play, school and self-care activities in a functional manner.
Supporting Your Child's Sensory System Development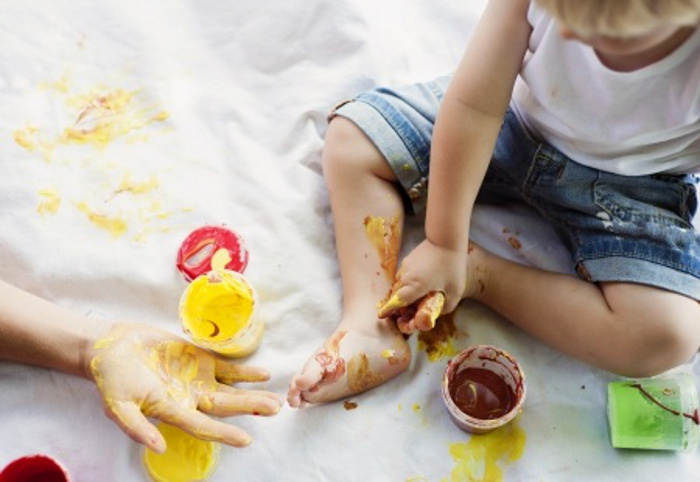 Research has shown that our brain learns best in a sensory-rich environment. Parents can support your child's sensory development with some of these simple and fun activities.
Messy play

using different modalities such as paints, sand, lotion, macaroni to expose children to different textures
Rough and tumble play that let children get physically involved and learn about their own bodies
Plan family trips to places like

Forest Adventure Bedok Reservoir Park

, Toa Payoh Sensory Park,

Jacob Ballas Children's Garden

at

Singapore Botanic Gardens

, Bishan Park Playground where they offer a variety of equipment that stimulate and challenge their sensory, physical, cognitive, social and emotional growth
Water or sand play at the beaches and swimming pools
Get your child involved in household chores by helping to set up dinner table or assist in meal preparation, clean the house, carry laundry or groceries basket
Gradually incorporate different food textures such as crunchy, chewy, smooth or thick textures into their meals
Resources
It is important that parents remember to create a safe, fun and controlled environment for their child when engaging their child's participation in the activities above. Parents could also check out the following resources for more information on sensory processing disorder and how to help their child:
Useful websites:
Recommended book titles:
Sensational Kids: Hope and Help for Children with Sensory Processing Disorder (SPD) by Lucy Jane Miller
The Out-of-Sync Child: Recognizing and Coping with Sensory Processing Disorder by Carol Stock Kranowitz
Raising a Sensory Smart Child: The Definitive Handbook for Helping Your Child with Sensory Processing Issues by Lindsey Biel and Nancy Peske
By Raihanah Ahmad, THK Therapy Services (The Children's Therapy Centre)
Raihanah is an Occupational Therapist currently working at THK Therapy Services – The Children's Therapy Centre. She graduated with a Bachelor of Science honours degree in Occupational Therapy conferred by Singapore Institute Technology – Trinity College Dublin. Raihanah has joined THK Therapy Services since June 2012 and enjoys working with children with special needs both at the clinic and the community.
This article was first published in The New Age Parents e-magazine.
* * * * *
Like what you see here? Get parenting tips and stories straight to your inbox! Join our mailing list here.
Want to be heard 👂 and seen 👀 by over 100,000 parents in Singapore? We can help! Leave your contact here and we'll be in touch.