There are many reasons why you may want to have more than one child. You may know some parents who have two to three children today. It's not uncommon to hear couples share that they hope to have "one boy one girl", which is still widely regarded as an "ideal" scenario.
There are many happy one-child families as well – some by choice, and others by circumstance (infertility or other health concerns or financial restraints).
At some point, parents who are considering another child will ponder:
Can we cope emotionally and physically with another child?
How will we juggle another child with our jobs?
Where do we want to be in three years? Five?
How will another child affect our finances? What about our marriage?
If we wait any longer to decide, will our choices be limited by our age?
If you are a parent of one who is feeling unsure about whether or not to take the plunge for the second time, here are seven reasons why you should give your child a baby brother or sister.
1. It gets (at least a little) easier
Changing diapers, managing night feeds, surviving on a few hours of sleep every day – these are all part of the journey that new parents go through in the early years. While every child is different, there are some constants to be found, and familiarity does ease the load. We're not saying that having a new baby in the house is going to be a walk in the park, but it definitely shouldn't be harder than the first time around. You've been there, done that.
2. Built-in playmate
Instead of having to travel out for all manner of play dates with his little friends, you get to enjoy the perks of having a playmate right in the next room! Your only child will be an "only" no more, and never want for a playmate again. Besides being siblings, you get to watch them become friends.
3. Learning valuable social skills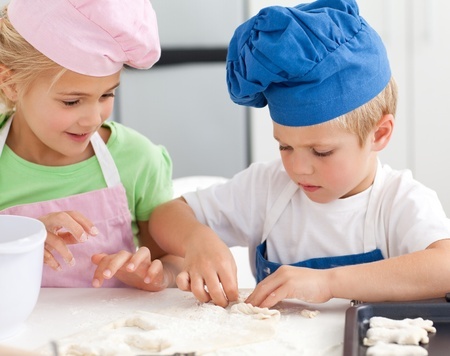 When you have one child, he or she is pretty much the center of your universe, and probably knows it. With another child in the equation, your child will have to grapple with things like sharing your time and attention and his toys, and learning how to take turns with his sibling. Your kids will learn to work out their differences and resolve problems – probably with a lot of help from you at first, but later on, on their own. All these are vital social skills for life and learning.
4. Taking on a special responsibility
As a parent, there's a fierce sort of protectiveness that you have for your child. For your child who is gaining a baby brother or sister, he will experience a similar feeling of commitment towards the new member of the family over time. To be responsible for the life of another is an awesome privilege and a lifelong commitment. You belong to each other.
5. Much to learn
A younger child will have an older sibling to learn from, be it academic knowledge, social skills or proper manners. There's nothing quite like having your brother or sister, who's just a bit farther ahead on the road than you, giving you a helping hand. Your older child will gain a new perspective from journeying with his brother or sister and learn patience and grace in the process as well.
6. A confidante they can count on
As your children grow into adolescence, they may not feel so comfortable coming to you with their problems or questions anymore. If they have a sibling whom they feel close to, they have someone they can confide in and turn to for guidance and perspective.
7. Grow old with me
As a parent, we don't like to imagine the day when we will leave our children behind, and yet that day will come. There's a saying that goes "Friends come and go, but family is forever". Having a sibling will ensure that your child has a blood relative in his generation to stay connected throughout his life, even after you and your spouse have passed on.
By Dorothea Chow.
* * * * *
Are you considering baby number two? Why or why not? Share your thoughts with us!
Want to be heard 👂 and seen 👀 by over 100,000 parents in Singapore? We can help! Leave your contact here and we'll be in touch.