We list down new and revamped places around the island that cater to the whole family. Here are some new or revamped places to go in Singapore in 2021.
Note: We will update this list as and when we receive the latest news.
New & Revamped Places in 2021
1. IKEA @ JEM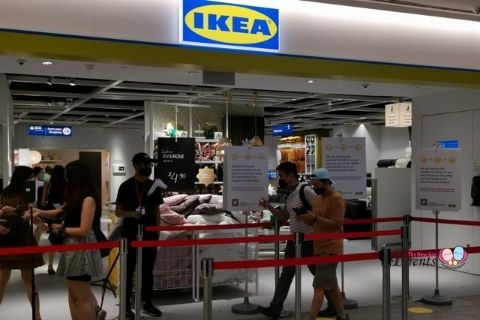 IKEA will open the doors to its first small-store concept in South East Asia on 29 April 2021. At around 6,500 square metres, the 3rd IKEA store in Singapore will be spread across three floors inside the popular Jem shopping centre. The store will be organised in a new way, combining the inspiration and products that IKEA has to offer for each core area of the home into one department, making it easy for customers to shop. This new store will not have a playground or built-in warehouse, but customers can look forward to buying the full IKEA range. Besides the IKEA Swedish Food Market, their popular IKEA Restaurant will be part of the offer, with Swedish meatballs, sustainable seafood and the local favourite, fried chicken wings.
Shop for free!
On 29 April, 10am, the first customer at our store entrance at Level 2 & 3 will get a FRAKTA bag to shop for free on us! Participant will get 120 minutes to fill the FRAKTA bag with cash and carry items only. Self-serve or pre-order items are not included. T&C apply.
Official Opening Date: 29 April 2021
Address: 50 Jurong Gateway Road, Singapore 608549
For more information, visit here.
********************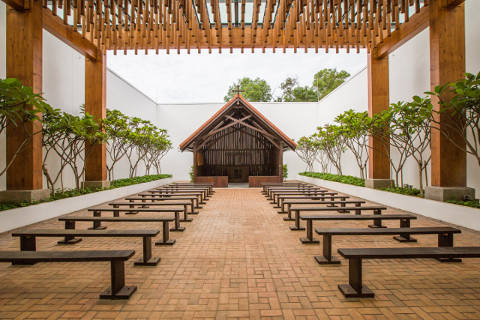 The Changi Chapel and Museum will be reopening its doors to the public on 19 May. The revamped commemorative site features new content and artefacts presented in an intimate and engaging format, highlighting the personal stories, courage and resilience of the prisoners of war and civilians who were interned in Changi prison camp during the Japanese Occupation.
Official Opening Date: 19 May 2021
Address: 1000 Upper Changi Road North Singapore 507707
For more information, visit Changi Chapel and Museum Reopening.
********************
3. Gallop Extension @ Singapore Botanic Gardens
The Gallop Extension is an eight-hectare addition to the Singapore Botanic Gardens, bringing the total area of the Gardens to 82 hectares. It comprises two conserved buildings that have been refurbished into the Botanical Art Gallery and Forest Discovery Centre @ OCBC Arboretum, the COMO Adventure Grove, and additional trails, scenic lawn and landscaped areas and naturalised habitats.
Official Opening Date: 13 March 2021
Address: Opposite 1, Tyersall Ave Singapore 257700
For more information, visit Gallop Extension @ Singapore Botanic Gardens.
********************
4. Coastal PlayGrove (Former Big Splash)
Take on the Play Tower, which is Singapore.s tallest outdoor play feature, featuring 4-storey vertical net play area and slides on the third and fourth floor. The latter being the tallest outdoor slide in Singapore. The water play area guarantees fun for children as they run through the numerous water jets and splash around the wading pool and streams. Children can also reconnect with nature and engage each other in spontaneous play at the nature playgarden flushed with greenery.
Official Opening Date: 28 March 2021
Venue: Coastal PlayGrove (Former Big Splash)
For more information, visit Coastal PlayGrove.
********************
Popular Finland based SuperPark, with its purposed built indoor sports-oriented activity center, has selected DreamUs to operate its 40,000 sq ft branded Singapore activity park under a new license agreement.
Be spoilt for choice with more than 20 sports-centric activities spread out over two massive levels to cater to guests of all ages, fitness, and skill levels! Everyone gets to Move with Joy with their friends and family at SuperPark! Look forward to a new play addition, Archery; various popular ball games like Street Basketball, SuperBall, Street Soccer and BaseBall; interactive games like SuperHoop, SuperPinBall, Valo Jump, Hot Stepper and adrenaline rushed games like Trampoline, Skate & Scoot, Flying Fox, SuperClimb and Tube Slide, amongst others.
Official Opening Date: 9 April 2021
Venue: Suntec City
For more information, visit SuperPark Singapore Reopens.
********************
6. Green Corridor Central
Reopening of Rail Corridor (Central), the signature 4km stretch between Hillview and the conserved Bukit Timah Railway Station!
The area's lush greenery and railway heritage were retained while making it a more accessible and safe space for visitors of all ages and abilities.
Exciting new enhancements you can now discover include:
🟩 Eight new or improved access points along Rail Corridor (Central)
🟩 A new pedestrian underpass at Hindhede Drive
🟩 Sensitive restoration and refurbishment of railway heritage landmarks, such as the two truss bridges and the Singapore Quarry Bridge
Green Corridor Underpass near Tanglin Halt
Also note that the barricades at Jelita Holland, Ghim Moh and Tanglin Halt have been removed since 28 March 2021. Therefore there is a continuous path from Kampong Bahru all the way to Hill View via the Green corridor with slight detour at Jalan Kilang Barat.
Official Opening Date: 22 March 2021
Venue: Green Rail Corridor
********************
Artist rendering of the Sprinkle Pool at the upcoming Museum of Ice Cream Singapore
Image Credit: Museum of Ice Cream Singapore
Museum of Ice Cream (MOIC) is bringing its sold-out interactive museum experience to local shores, marking the first time the world-famous U.S. based attraction has set foot abroad. The experiential museum will be located in Dempsey, and will open its doors to visitors from August.
Housed within a lush 60,000 square foot property, MOIC will feature 14 never-before-seen installations dedicated to the celebration and experience of enjoying ice cream. Guests can expect to experience a fully functional, Singapore-inspired "Dragon Playground", a pink and yellow jungle with 10,000 bananas, and the largest MOIC sprinkle pool ever created to bring their imaginations to life and create lasting memories over the magic of ice cream. Guests will also be able to enjoy five unique ice cream treats as they are guided through the 60 to 90-minute experience by talented #TeamMOIC performers.
Official Opening Date: August 2021
Venue: Dempsey
For more information, visit Museum of Ice Cream.
********************
8. Once Upon A Time On The Orient Express
Once Upon A Time On The Orient Express offers visitors a chance to embark on a fascinating journey through the history of the Orient Express, reliving the experience of travellers who boarded the train more than 100 years ago. Spanning over 2,000sqm, the pop-up attraction will feature two original train carriages classified as National Treasures of France, and a 158-year-old locomotive shipped from France to Singapore, along with 300 heritage items such as uniforms, shields, a pullman car, affiches, Louis Vuitton original luggage, priceless porcelain and more. The attraction will also feature an exclusive Orient Express shop, Orient Express road cafe, Orient Express restaurant and lounge* and escape room experience*.
*Reservations must be made separately.
Official Opening Date: 27 March 2021
Venue: Gardens by the Bay
For more information, visit Once Upon A Time On The Orient Express.
---
New & Revamped Places likely to be ready in 2021
9. Bukit Gombak Park
The 4.8-hectare park, which is located at Bukit Batok West Avenue 5 opposite the Bukit Batok Driving Centre, was originally scheduled to be opened in early 2020.
Visitors will be able to enjoy its greenery and recreational facilities that will include a hill trek and a nature playgarden, NParks said, adding that residents' feedback on the features was gathered during the planning process.
Original Open Date: Early 2020
Admission: Free
********************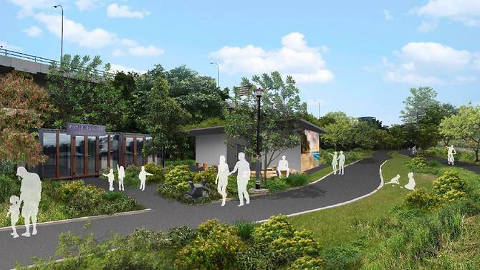 The new Pasir Panjang Park, stretching from West Coast Park to Labrador Nature Reserve, is part of the Greater Southern Waterfront (GSW), and will be completed in phases, with the first section following the engagement targeted for completion in 2021. The GSW extends from Pasir Panjang Terminal to Marina East, and covers 30 km of Singapore's southern coastline.
Original Open Date: 2021
Admission: Free
For more information, visit Pasir Panjang Park.
********************
11. Haw Par Villa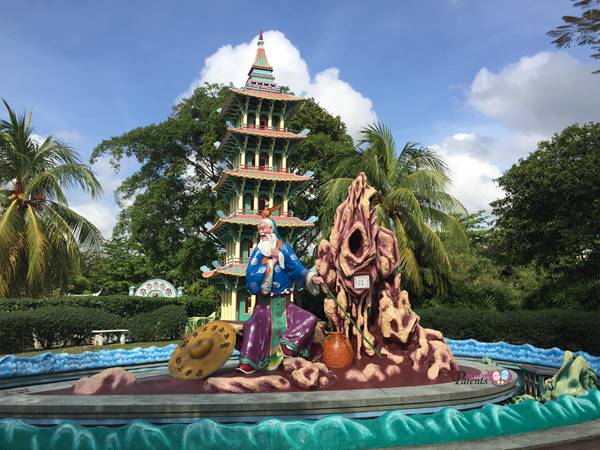 Haw Par Villa is a unique garden that is rich in educational value and grand in architecture. It is an undisputed wonderland of beautiful landscape and over a thousand sculptures that artistically portray stories and events based on famous Chinese historical personalities, mythology and legends.
Haw Par Villa is closed for upgrading works from 1 October 2020 to 1 July 2021
Projected Reopen Date: 1 July 2021
Opening Hours: 9am to 10pm
Admission: Free
For more information, visit Haw Par Villa.
********************
12. Reflections At Bukit Chandu Museum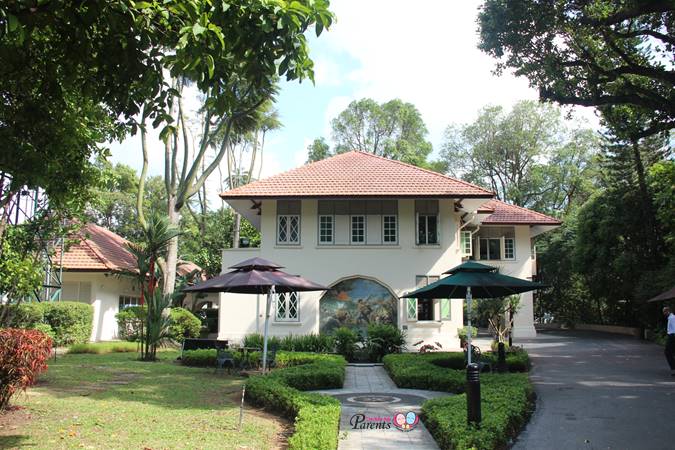 Reflections at Bukit Chandu is a World War II interpretative centre housed in a restored black and white colonial bungalow close to the former battle site – the Battle of Pasir Panjang. The centre is a place for visitors to reflect upon Singapore's heritage of heroism. The presentation, through artefacts, exhibits and multi-media, invites visitors to contemplate about our nation's war experience and to discover how far Singapore has come as a nation.
Reflections at Bukit Chandu is closed from 1 October 2018 for a major redevelopment.
Projected Reopen Date: Second half of 2021
For more information, visit Reflections At Bukit Chandu Museum.
********************
13. Chinese Garden In Singapore
The Chinese Garden is a 13.5hectares garden in Jurong Lake. The garden features numerous Chinese-style pavilions, a seven-storey pagoda, Chinese bonsai etc.
Chinese Garden and Japanese Garden are closed from 31 May 2019 for redevelopment works till end 2021.
Projected Reopen Date: End 2021
For more information, visit Chinese Garden In Singapore.
********************
14. TreeTop Walk
The TreeTop Walk (TTW) is the highlight of several long hiking routes in MacRitchie that brings you through different stages of mature secondary forest. The first of its kind in Singapore and in the region, this free-standing suspension bridge connects the two highest points (Bukit Peirce and Bukit Kalang) in MacRitchie and offers a bird's eye view of the community of plants and animals that live in the forest canopy. The total length of the walkway is about 250m and its height from the forest floor varies, with the highest point at 25m.
TreeTop Walk is closed for maintenance works from 11 August 2020. Works are expected to complete by Q3 2021.
Projected Reopen Date: Q3 2021
For more information, visit TreeTop Walk.
********************
15. Chinatown Heritage Centre Singapore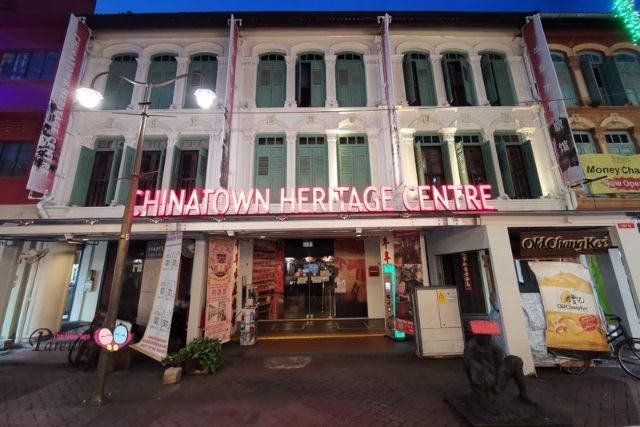 Located within three beautifully restored shophouses on Pagoda Street, the Chinatown Heritage Centre is the only place in Singapore that has recreated the original interiors of its shophouse tenants in the 1950s, offering a rare glimpse into the lives of Chinatown's early residents.
Chinatown Heritage Centre will undergo enhancement works till April 2021.
Projected Reopen Date: April 2021 (Delayed)
For more information, visit Chinatown Heritage Centre Singapore.
********************
Revamped places projected to reopen in 2022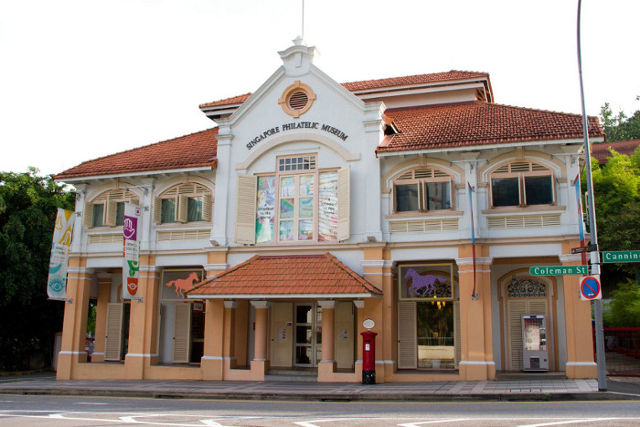 The Singapore Philatelic Museum will reopen its doors to the public in 2022 as a dedicated children's museum: a welcoming, imaginative and nurturing space that fosters learning. The new children's museum will explore a wide range of themes, including heritage, culture and contemporary issues. As a permanent venue, the children's museum will be a 'starter museum' to introduce young visitors and their families to the museum-going experience. It will present them with the opportunity to learn about themselves, their nation, and their place in the world, and develop common values and a shared national identity from a young age.
Targeted at children aged 12 and below, the museum will encourage them to explore and learn through hands-on and immersive displays, artefacts, personal stories, and role-playing. Its permanent galleries introduce Singapore's history and heritage, and allow them to discover hidden treasures based on the nearby Fort Canning archaeological finds, travel in time to meet early pioneers, and run a neighbourhood Post Office.
During the development works, the museum will continue to engage the young through travelling exhibitions and education programmes at preschools, primary and secondary schools. These include Seeing Is Believing – Every Stamp Tells A Story at libraries, Stamps That Tickle Our Senses for preschools, and the National Stamp Collecting Competition and Draw My Stamp Story Art Competition for primary and secondary school students.
Projected Reopen Date: 2022
For more information, visit Singapore Philatelic Museum.
********************
It's the weekend and are you looking for things / activities to do? Check out our weekly roundup of Things To Do This Weekend In Singapore.
* * * * *
Want to be heard 👂 and seen 👀 by over 100,000 parents in Singapore? We can help! Leave your contact here and we'll be in touch.
Stay in touch! Subscribe to our Telegram here for our latest updates.