The Changi Museum is dedicated to all who suffered during the years of World War II from 1942 to 1945.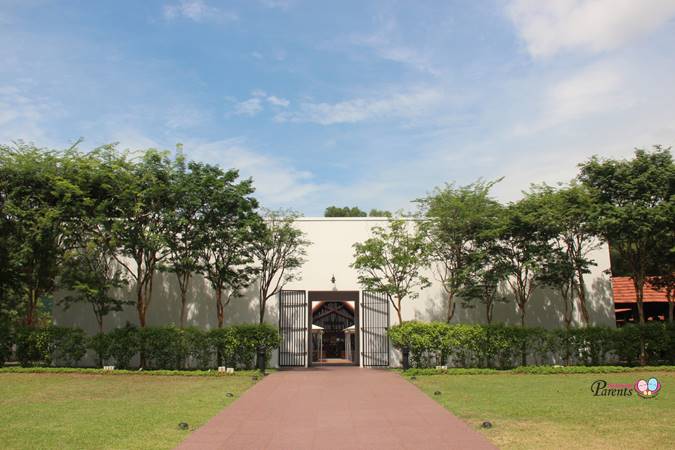 Through letters, drawings, photographs and personal artefacts, the Museum chronicles the compelling story of Prisoners of War (POWs) and civilian internees during their years in capivity. It is a story about great diversity, inspiration and remarkable heroism.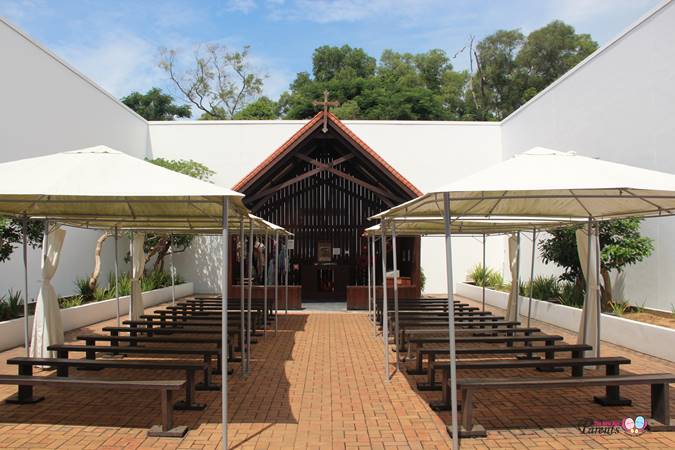 Changi Chapel
Standing in the courtyard is the Changi Chapel, symbolic replica of simple churches and chapels built by internees as places of comfort and solace.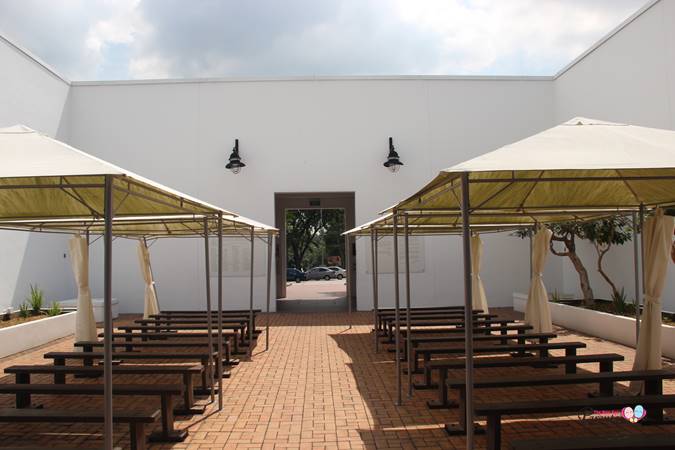 The chapel was hand-built using Tembusu wood as a main material of the Chapel. This replica was formerly located beside the Changi Prison and was later transferred and re-consecrated in its current location in February 2001.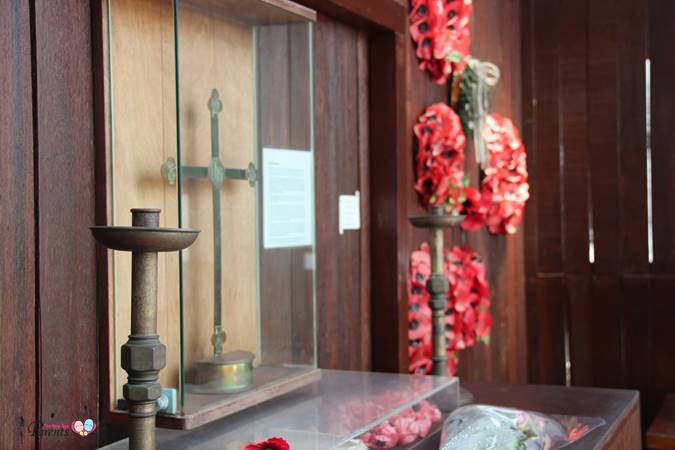 In the Chapel, stands the altar which holds the Changi Cross. This cross was fashioned out of a spent artillery shell.
Today, the Changi Chapel is a point of pilgrimage for veterans and families of ex-POWs.
The museum has a gift shop which offers a large selection of books on WWII, military interest and general history and culture about Singapore.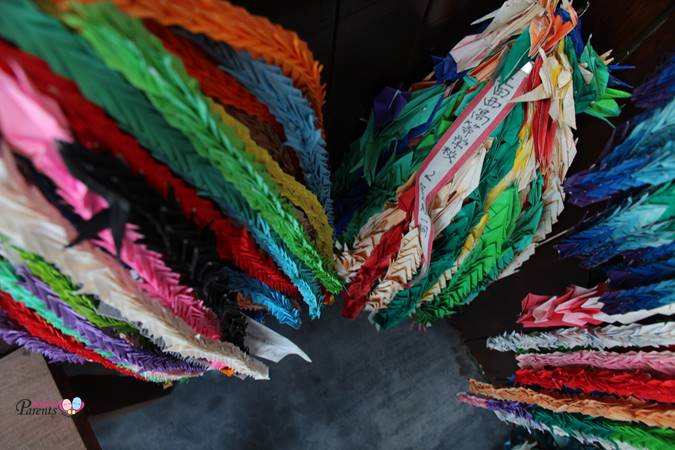 Changi Murals
The Changi Murals, located at Block 151 of Changi Camp (Martiesham Road), was a symbol of hope and faith for prisoners during the Japanese Occupation (1942 – 1945). The five murals, depicting scences from the Bible, were painted by a British bombardier, Stanley Warren, who was a Prisoner-of-War. As paint was not reaiy available then, he improvised by using materials such as camouflage paint and chalk. The murals were restored by Warren in December 1963, July 1982 and May 1988. A replica of the murlas can be found in the Changi Museum.
Tours by the Museum
In-house Guided Tour and Audio Tours are available at a fee and you will get a complete picture of the museum exhibits and stories of Changi.
Food
Located next to the museum is The Bark Cafe and it provides a wide selections of snacks, beverages and meals for visitors to the museum.
Note: Photography is not allowed in the museum.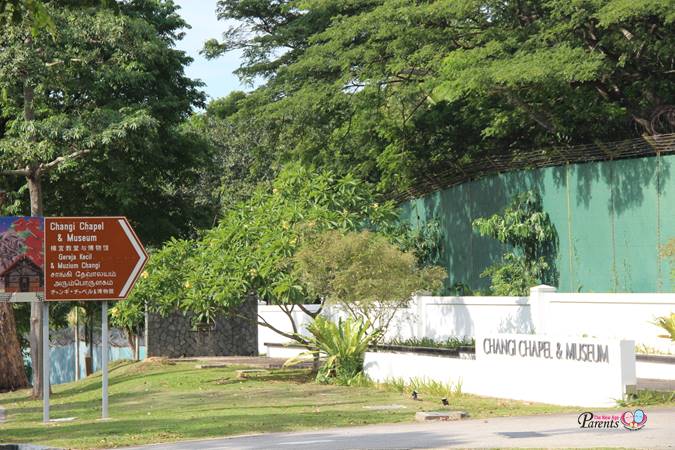 How to Get to Changi Chapel War Museum Singapore
Address: 1000 Upper Changi Road North, 507707
By Bus: 2 and 29
Parking: In the Museum
Admission: FREE
Nearest MRT: Tanah Merah MRT
Opening Hours: 9.30am – 5pm (Last admission 4.30pm)
Website: www.changimuseum.sg
Nearby places to check out: