Contrary to the belief that Singapore is all about GDPs and economic growth; there have been efforts to make Singapore a more family-friendly working place for parents.
We list down the reasons why we think so.
1. Subsidies for Child Care And Infant Care
All parents with Singapore Citizen children enrolled in child care centres licensed by ECDA will continue to be eligible for a Basic Subsidy. In addition, families with monthly household incomes of $7,500 and below are eligible for an Additional Subsidy, with lower-income families receiving more.
2. One in Every Two Children Will Have A Place In A Childcare Centre By 2017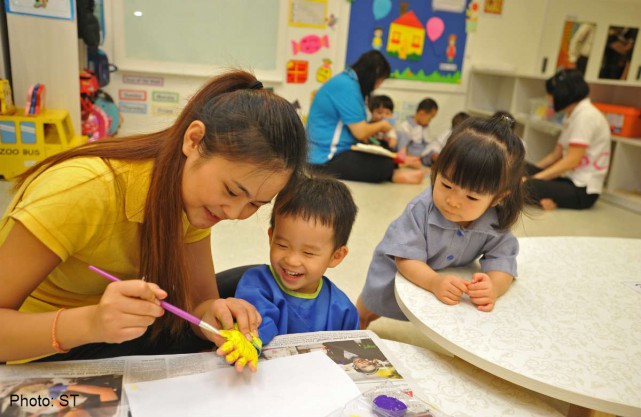 Photo: Straits Times
Since 2015, the Ministry of Social and Family Development (MSF) has added 17,000 childcare places across Singapore and will most likely be meeting their target of having 20,000 new child care places by 2017; providing places for one in two children for its cohort.
3. More Childcare Options For Residents In New Housing Estates
Photo: Low Wei Xin/TODAY
In mid-2016, there will be 1,000 more child care places for residents of Punggol and Sengkang. These centres, each with a student capacity of 500 will be run by an ECDA-appointed Anchor Operator.
Five locations have been singled out for new mega child care centres, which will be able to take up to 300 – 500 children. The sites – which have been selected due to their large number of young families – are: Jurong West, Punggol, Sengkang, Woodlands and Yishun. Four of these centres will be ready by the middle of 2016 while the fifth will be ready by the end of this year.




4. Making Childcare Services More Affordable
Today, 85% of Child Development Account (CDA) usage goes into either child care or healthcare-related purposes. MSF announced that it will top-up the CDA for all Singaporean children aged zero to six years old, by $300 to $600 per child, depending on the annual value of the family home. We believe this will be a big booster to many parents in the low to middle-income group. Parents will receive the top-up by September 2015.
5. Help For Households, Marriage And Parenthood
Instead of a single poverty line or even a single layer of assistance, Singapore works towards giving multiple lines of assistance to help Singaporeans across the spectrum.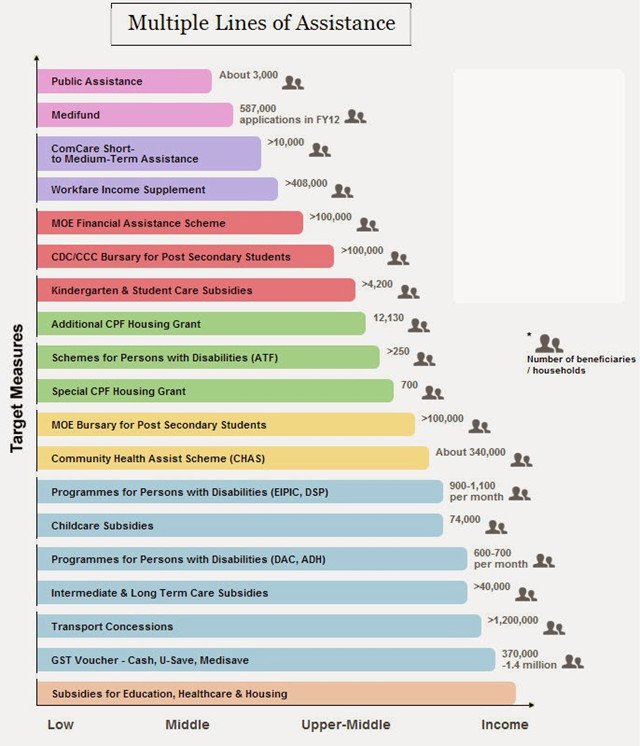 Source: Ministry of Social and Family Development
Dubbed as the 'kuih lapis' method by Minister Chan Chun Sing (refer to the chart above), Singaporeans of various household incomes can benefit from the various government schemes, with lower incomes benefitting from more layers.
6. Pushing For More Family-Friendly Workplaces
Advocacy groups such as AWARE and NTUC U Family are pushing for more family-friendly workplaces. More websites offering flexi-work job opportunities are popping up, such as Mums@Work, CareerMums and NTUC Women's Development Secretariat.
More stories of family-friendly workplaces have also been surfaced in the last few years.
Shara Syed Masood, a Senior Motor Executive with NTUC Income, loves her job and relishes in the intangible rewards she gains from it. However, as a mother of three young boys, aged 8, 5, and 3 respectively, she also understands that they need her attention too.
Shara worked out a half-day flexi work arrangement with her company and she is now able to do what she loves and spend time with her family.
"They are usually at school in the mornings, so the half-day flexi work arrangement helps me to fulfil my job and attend to my children. Another empowerment is that we do not need to clock in and out, cultivate a trust element. This has created happy, good teamwork and productive workforce," the mother of one explained.
Unlike other couples, first-time father Seet Kok Heng and his wife did not have much support from his parents or in-laws when they had a baby. He and his wife had to take care of their baby girl alone during her maternity leave. As a first-time parent, this was a very challenging task. However, the flexible working arrangement in his company allowed him to be at home to support his wife during this difficult period.
The Human Resource Specialist at Ernst & Young's adds, "At Ernst & Young, I am given the option to start work at 8am and knock off at 5pm. Picking up my girl at the infant care on time has never been a daunting chore for me and this provides a piece of mind for my wife. I am also able to be present for my child's vaccination and medical check-ups as the firm allows me to apply paid sick leave using my child's medical certificate."
7. Unions Helping Employees Seek Help and Benefits
Besides flexi-work arrangements for parents with young families, there are unions out there who help employees in difficult family predicaments.
For Irwan, a father of five, his union, Amalgamated Union of Statutory Board Employees (AUSBE), negotiated for family care leave to be included in the Collective Agreement, a legally-binding contract of workplace terms and conditions which both the management and union have agreed upon. He was able to tap on the family care leave to take care of his elderly father who had been sick for a week.
This Collective Agreement impacted Irwan's life positively and enabled him to spend quality time at home, at the same time fulfilling his job duties. Find out more about Irwan's full story in How I Saved My Family From Breaking Apart: True Story of A Father Beating The Odds
8. Helping Breastfeeding Mothers Ease Back Into The Workplace
Breastfeeding support groups include the Association for Breastfeeding Advocacy Singapore, Breastfeeding Mothers' Support Group and NTUC U Family's Project Liquid Gold.
To prepare workplaces to be baby-friendly, NTUC U Family and The Association for Breastfeeding Advocacy Singapore (ABAS) have jointly developed a Workplace Breastfeeding Mentor Programme to provide information and support to new mothers in breastfeeding.
Liquid Gold Awards are also given to companies with breastfeeding-friendly policies and facilities in place, and supportive colleagues who helped make the breastfeeding journey successful for working mums.
9. Baby Bonus*
Previously capped at the fourth child, the baby bonus now extends to EVERY child. There is also a $2,000 cash increment for the baby bonus. For the first two children, parents will receive $8,000 for each child. For the third child onwards, parents receive $10,000. The Medisave grant for newborns will also be raised by $1,000 to a total of $4,000, which will help pay for their Medishield Life premiums and other medical expenses.
⇒ Related Read: The Difference Between Baby Bonus And CDA
10. Paternity Leave*
Fathers now get to have two weeks of paternity leave, instead of one. All civil servants will enjoy this benefit with immediate effect. This will be on a voluntary basis for non-civil sectors. The DBS Staff Union has already negotiated for DBS employees to be eligible for the two weeks paternity leave with retrospective effect from 1 Jan 2015.
11. Living Closer To Your Parents*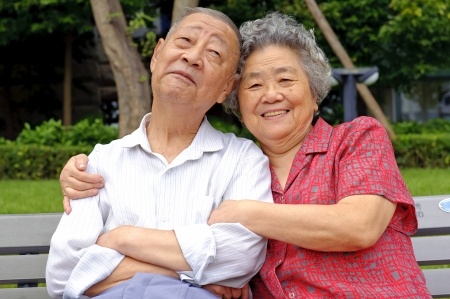 Under the Proximity Housing Grant, each Singaporean household will be eligible, regardless if you are a first-time or second-time buyer. You will get the grant when you buy a resale flat near your parents or your married children. More details will be announced by the Ministry of National Development.
*with effect from Jan 2015
* * * * *
Is Singapore becoming a more family-friendly place for working parents? Why or why not? What do you think should be done more to help working parents?
Want to be heard 👂 and seen 👀 by over 100,000 parents in Singapore? We can help! Leave your contact here and we'll be in touch.