In a recent recommendation, the World Health Organisation (WHO) called for less screen time for young children.
They highlighted that quality sedentary time spent on interactive non-screen-based activities with a caregiver, such as reading, storytelling, singing and puzzles, is important for young children's development.
So, what better time than now to stimulate your child's love for books?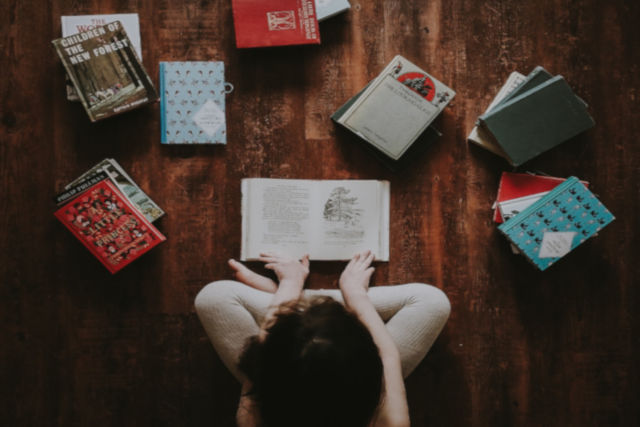 For All Readers
Let them choose what they want to read, with some guidance
Make a trip to the library or bookshop a regular routine and give your child options. If they keep choosing a book with the same theme (for example cars or dinosaurs), then suggest similar alternatives such as aeroplanes or sea animals to broaden their knowledge.
Don't just limit their choices to fiction
Make your children aware of non-fiction books which can help broaden their understanding of the world around them.
Consider your child's interests when helping them to make reading choices
For example, they may have a favourite TV character that has an accompanying series of books, and this could motivate them to pick up a book and start turning the pages.
For Pre-school Readers
Check the suggested age-group of the book
If you are not sure whether your child can manage the content, check the suggested age-group on the back of any books. These are often grouped as 3 to 5 or 5 to 6 years old.
Try 'The Five Finger Rule'
If you feel the text looks a little too easy or too challenging, here's what you can do. Look at the first page of the book and whenever they come across a word they don't know, they hold up a finger. If they only hold up one finger, then the book is too easy.
Alternatively, if they are holding up five fingers, it's probably too hard. Ideally, you want some challenge, so it's best if they hold up two or three fingers.
Choose stories with colourful illustrations
Pictures will help children engage and follow the story. This is a simple, early reading strategy that will provide a platform for more complex strategies that will come later on in their reading development.
For Lower Primary Readers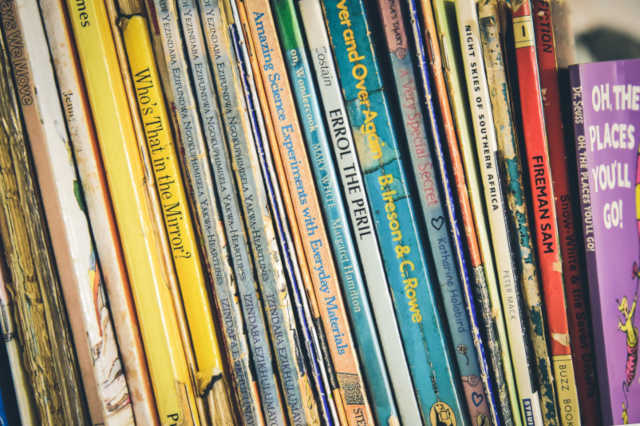 Choose a series of books which follows the same characters through several adventures
Children will find these books more compelling, and will want to continue reading to see what happens next in the series.
Make a deal with your child
They can choose one book, and you choose the other. Each of you reads both books, then you can discuss which you liked best and why. This approach shows the value you place on reading but also gets you to engage with their choices while encouraging a wider selection of texts.
For Upper Primary Readers
Encourage reading parallel texts
For example, if your child has been reading and enjoying Percy Jackson, point them in the direction of collections of Greek myths or factual histories of Greek life.
Don't forget about exploring short stories
If your child is a reluctant reader, short compilations are much more forgiving and often a more satisfying read than a 350-page novel.
While many argue that children should only read books they are interested in, it often results in a narrow selection despite the almost infinite selection available in bookstores and Singapore's fabulous child-friendly libraries. Some say that the most powerful thing a teacher can do is make a recommendation to a student.
Suggestions of concrete titles can come from anyone (parents, the extended family, etc.) but going in search of a specific title helps selection and is likely to encourage reading about something that wouldn't have been thought about otherwise.
This article is contributed by Charlie Spiller, Head, Primary Courses at British Council, and Matthew Scott, Head of Pre-school Courses.
* * * * *
Stay in touch! 📣 Subscribe to our Telegram here for our latest updates.
Running a service or business targeted for parents? Reach out to a wider audience in our Best Enrichment Classes compilation. Leave your contact details here and we will get in touch with you.