We all know the importance of reading.
Almost every academic subject is built on a solid foundation of being able to read, and read widely at that.
School aside, reading is an indispensable survival skill in our society today.
But, we also need to recognise that every child is different, and will pick up reading when he or she is ready. Before this happens, let us not anxiously pressure our children to learn to read, as such attempts may backfire.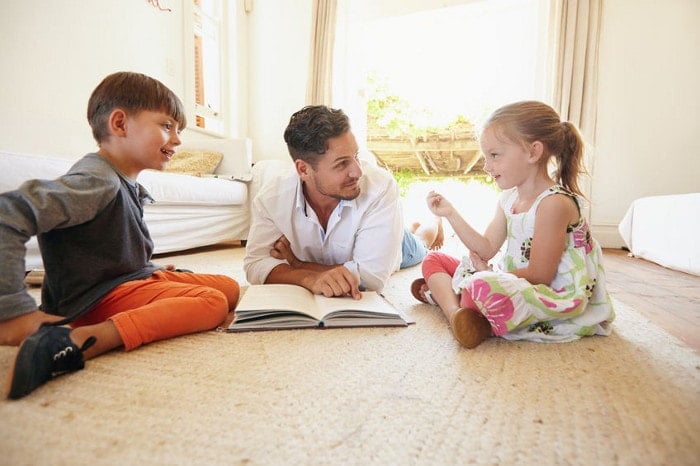 Instead, the focus should be to create an environment that nurtures positive reading habits in children from an early age. The aim is to foster a lifelong love of reading that will stand them in good stead for the rest of their lives, not to get children to learn to read as quickly as possible.
Here are tips to kick start your child's love for reading.
1. Read to your child every day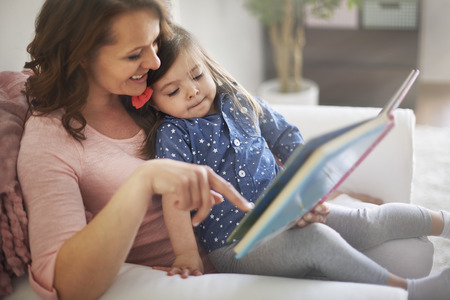 Explore books and poems together no matter their age. Talk about what you have just read and enjoy the warmth and joy of sharing an imaginative experience together. All it takes is 15 minutes a day. But be assured, the rewards will be worth it.
2. Immerse your child in print
Instead of depending on the iPad to entertain your child, surround your child with all things that make print come alive – books, paper, pencils and crayons. Let these materials be within easy reach, all of the time, regardless of whether they can read or not.
Being able to pick up and explore books freely is critical in developing familiarity and love for the world of print. Once a child has this familiarity they take on the complex reading process with eagerness and confidence.
Let them explore freely. Whether it's pointing out pictures starting with the letter of the week from school, cutting out words beginning with 'P', circling words with double letters in the middle, or turning pages over and over again – immersion is key.
3. Make reading fun
Books must be linked to fun and play rather than work and difficulty. Don't waste precious time trying to teach your child or test their reading skills. Just have a great time sharing a variety of books and stories. Any activity that takes place in a joyful context makes a positive difference to a child's motivation to learn and engage in an activity independently.
4. Go beyond books
Reading is a multi-purpose activity with so many functions. It is functional when you read for specific information. It is a learning process when you read to understand something. And it relaxes and engages imagination when you lose yourself in the pleasure of a story or poem.
Does your child see you engaged in all these different reading activities? Do you verbalise your own reading experiences so they see that reading is important to you? For example, when you say, "Let's check the list to make sure we bought everything for dinner", your child can see how reading helps you get things done.
When you say, "Wow! That was a wonderful story! It was almost as if I was in that jungle", your child can witness the power of imagination and the worlds that await them in books.
5. Use imagination in responding to books and stories
The more books become a source of play and imagination, the stronger the motivation to read. Follow your child's lead in exploring books imaginatively, allowing stories to spring to life! Dress up as their favourite book character, create meals and themed-parties that a favourite character might enjoy, draw places and characters from their favourite story.
Enjoy sharing words, ideas and books together and you will help your child build a truly positive relationship with reading – for a lifetime!
By Dorothea Chow.
This is part of The New Age Parents "How To Raise A Child" series. Read other parts of the series here:
– How To Raise A Child Who Loves Nature
– How To Raise A Child Who Loves Drawing
– How To Raise A Child Who Loves Writing
– How To Raise A Child Who Loves School
– How To Raise A Child Who Loves Their Sibling
– How To Raise A Child Who Loves Learning
– How To Raise A Child Who Loves To Eat Nutritious Food
* * * * *
Like what you see here? Get parenting tips and stories straight to your inbox! Join our mailing list here.
Want to be heard 👂 and seen 👀 by over 100,000 parents in Singapore? We can help! Leave your contact here and we'll be in touch.