In every single one of the parenting articles and self-help books that I have come across, reading to your children is always one of the highly encouraged parent-child activities. Many of us do take this advice to heart and begin introducing our children to the world of books right from birth. For some, reading begins even while the baby is in the womb, to familiarize the baby with daddy and mummy's voice timbres and begin the building of a lifelong bond!
As our children grow from babyhood into toddlerhood, and then morph into pre-schoolers, their personalities and interests begin to take shape. And sometimes, you might be worried to discover that, along with his increased mobility and self-awareness, your child seems to have picked up a distaste for any activity that involves him sitting still – including reading books.
The honest truth is that not all children will enjoy reading to the same degree, or "catch" the method of reading at the same pace. Yet, as parents and in our book-heavy Singaporean school system, we all hope that our children will become avid readers.
Personality aside, there are some factors to consider as you seek to encourage your child in his reading journey.
Reason #1: Different strokes for different folks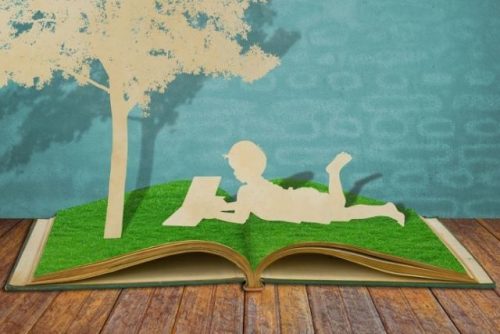 First of all, we need to recognize that reading isn't just confined to printed books. Some children may prefer (gasp!) e-books to the paper form, or have a special love for comics. As long as the English used is good, and as long as your child is reading something, it's okay. In these early school years, any kind of reading counts as "reading" – even children's websites or the ingredients list of their favourite snack.
Each child may have specific interests when it comes to selecting their reading material. While most children enjoy reading fiction, some may prefer non-fiction topics like encyclopedias, biographies, cooking or craft books or even sports magazines! Help your child discover what piques his interest, and watch his love for reading such materials grow.
Reason #2: Each at his own pace
Young readers often progress at very different speeds in these early years. While some may "catch" reading virtually overnight and relatively unassisted, others need more one-on-one coaching and help with blending sounds to pronounce the words.
Sometimes, your child may be reluctant to read because the books she has seemed too "out of depth" for where she is at. Feeling stress or insecurity about not being able to read the book well may result in an avoidance of reading altogether. As a parent, it's important to know how much your child already knows, so that you can match the available reading material to her current standard and readiness.
Reason #3: Too much screen-time
Reading may not be the most appealing option to your child when he's got the choice of many other more visually stimulating experiences, such as playing computer games or watching cable TV. After all, in such shows, the characters onscreen tell you the story without you having to make any effort. Indeed, such activities actually do much less for healthy brain development than leafing through a book.
If your child is spending excessive amounts of time online or on your hand-held device, it's time to set limits in place to ensure a healthy amount of time is spent on other more beneficial pursuits, like reading or exercise.
Reason #4: No role model
As a parent, do you yourself enjoy reading? If you yourself are not a keen reader and don't often pick up a book or magazine to read in your children's presence, it's unlikely that they will find reading an attractive or worthwhile activity.
Consider having "reading time" for the family, when it's not just a window of time for your child to read, but a time when you, too, set aside other activities to enjoy a good book together. For younger children, be sure to spend lots of time reading to them. Help to know that you see reading as a priority and as a meaningful activity.
Here are 10 books that are great for parents to read with their young children.
They won't be small enough to sit on your lap while you read for very long, so cherish these moments well.
Reason #5: Reading problem
Lastly, there's always the possibility that your child has a reading problem which is impeding her learning to read, and in turn, causing her not to enjoy the process. If your child doesn't seem to like any kind of reading material at all, and not just at home but in school as well, that could raise a red flag.
Discuss your child's progress with his teacher. It may be helpful to have your child assessed to see if he has any learning disability, or if it's just a matter of taking a long time to "crack" the reading code. What your child needs most is your continuous support and the right kind of help.
By Dorothea Chow.
* * * * *
Like what you see here? Get parenting tips and stories straight to your inbox! Join our mailing list here.
Want to be heard 👂 and seen 👀 by over 100,000 parents in Singapore? We can help! Leave your contact here and we'll be in touch.