Do you know that children can gain a vast amount of knowledge from books? Not only that, they can also pick up moral values and positive behaviours from good books too! Therefore, reading is a lifelong skill we want to inculcate in children since young. However, it can be tedious to find good storybooks in mandarin for young children.
For a start, why not check out these new mandarin storybooks that are specially written for children? Read what we have to say about these books!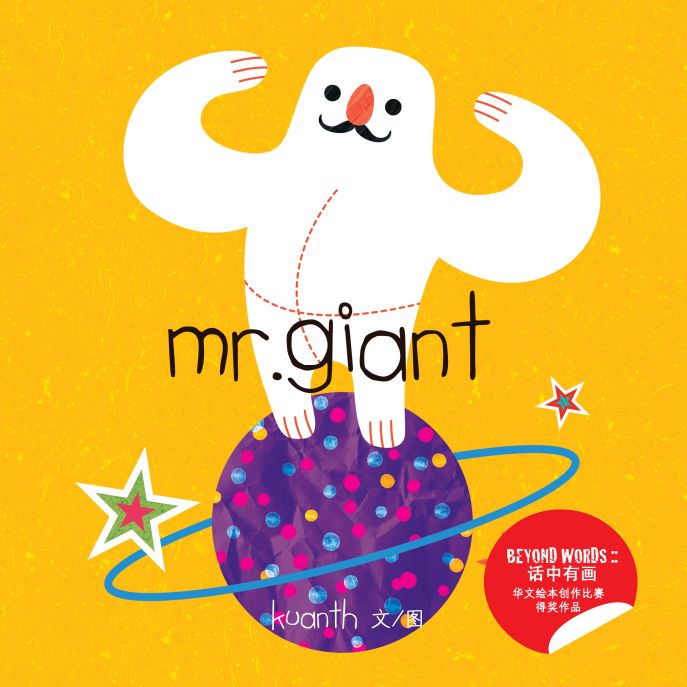 #1 Mr. Giant
Written & illustrated by: Kuanth
Synopsis:
Every child is protected by a figure in their life, it can be their parents or even their grandparents. They are usually the one that protects their child from harm and take good care of their needs. However, the things that they do may be easily taken for granted, especially by children. In this book, this noble adult figure is represented by the giant – tall and strong. The giant takes good care of the nitty-gritty things in their child's life. It comes naturally to the giant like what parents feel, but often taken for granted by the children. And realization only comes when the giant has fallen and no longer gets up again. Do you take things for granted too?
Learning point: A good book for reflection. Children learn to appreciate the people in their lives and not take things for granted. A good way is to teach children to say 'Thank you' to the people who have helped them in one way or the other.
Age: Recommended for ages 2 and up
Price: $9.30
Available at: www.candidcreation.com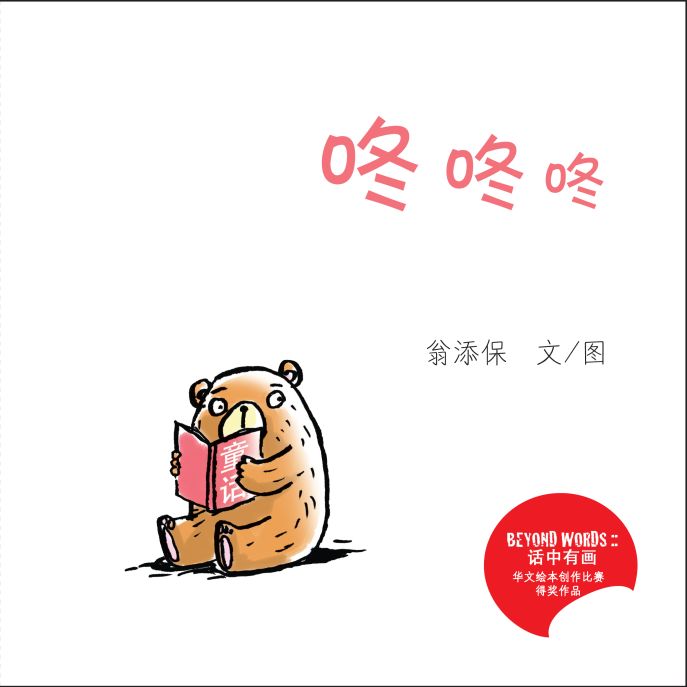 #2 咚咚咚
Written & illustrated by: Ang Thiam Poh 翁添保
Synopsis:
Fairy tales have been children's favourite. What if these characters come to life and you could actually change how the fairy tales end? Children will love the suspense they get when someone knocks on the door, who will that be? We certainly love how the writer picked up fairy tales that have life-changing moments that begin from the door. Simply a fun and light-hearted book for children!
Learning point: Children learn how to have fun and be creative. This book gives children a chance to unleash their imagination as they try to think out of the box.
Age: Recommended for ages 3 and up
Price: $9.30
Available at: www.candidcreation.com
#3 不只是彩色笔
Written & illustrated by: Liow Yu Ting 廖昱婷
Synopsis:
As a child, if you received a box of crayons as a gift for your birthday, will you be excited and proud of it? Does a child in this century appreciate what he or she received as a gift? With the rise of media influence, children of this century are probably exposed to many different gadgets and experiences. They know what they want and may not appreciate simple, but yet useful gifts anymore. This book serves as a good reminder to help children reflect back and appreciate the thoughtful gesture. Besides, a simple gift can do wonders too.
Learning point: Children get to appreciate what they own or have. It also encourages them to look beyond what they see and be positive about their different encounters and experiences.
Age: Recommended for ages 4 and up
Price: $9.30
Available at: www.candidcreation.com
#4 玛丽的虎斑黑猫
Written by: Lily Kong 江莉莉
Illustrated by: Ye Zi
Synopsis:
How much time and attention do parents give to their children these days? Children could actually relate to this story as their parents are often occupied with work and household chores, and may not allocate as much time and attention to their kids as they wish they could. Children often feel bored or neglected just like the main character in this story. When a stray cat appeared in her house, she quickly adopted it as her pet. Sadly, her parents were too busy to listen to what her daughter had to say, not until they discovered the mess in the house.
Learning point: A story that children can relate to and definitely a good one for children and adults to reflect upon. This book will help children to open up and talk about their experiences.
Age: Recommended for ages 6 and up
Price: $9.30
Available at: candidcreation.com
These books are published by Candid Creation Publishing LLP.
The Beyond Words Chinese Picture Books are available at all Popular bookstores in Singapore and for online purchase at candidcreation.com. The interactive e-book apps for iPad for 《不只是彩色笔》, 《咚咚咚》, 《玛丽的虎斑黑猫》 and 《Mr. Giant》 are available for download from the Apple App Store too.
Go to candidcreation.com for more details of their new books and promotion.
* * * * *
Like what you see here? Get parenting tips and stories straight to your inbox! Join our mailing list here.
Want to be heard 👂 and seen 👀 by over 100,000 parents in Singapore? We can help! Leave your contact here and we'll be in touch.