We working dads have it tough these days too.
Besides having to put food on the table, working dads also have to cope with changing societal expectations and desires of what new age fathers should do, such as co-parenting on a more equitable basis with our wives, and concerns over rising costs of living.
Working dads also face an increasingly disruptive nature of work where our job security is not a given and we may have to change jobs and industries multiple times every few years, not to mention we still hope to have some form of career and salary progression before we retire.
How can we working dads survive and keep our sanity? We spoke to young working dad Daniel Loh who has two young sons aged 3 and 5, on how joining the union can help us when we face the following 5 issues.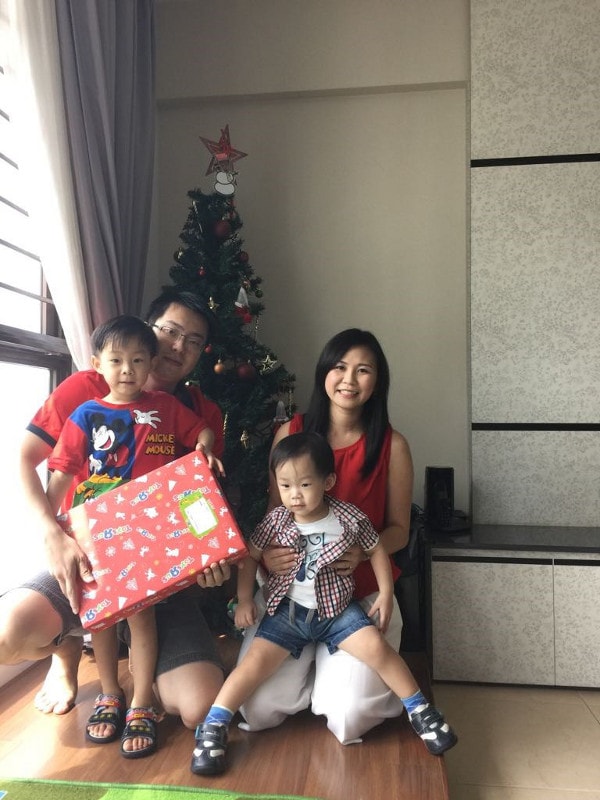 Caption: Daniel Loh, working dad with 2 sons and AESU union leader (Source: Daniel Loh)
1. Employment Terms & Conditions
What if we want some flexi-work or family care leave to look after our family, or wish we had more medical benefits to cope with the cost of our children's healthcare?
What if our company management suddenly changes our employment terms and conditions against our favour, which makes us worse off as working dads?
If I have an alternative opinion, will management choose to listen to just one employee if I'm the only voice? Or do I have a better chance of getting my voice heard collectively with other voices?
This is what joining a union does, giving us a collective voice to share our point of view, concerns, wishes and grievances with the management, so that they know my voice is not an outlier, but part of a greater body that is representative of the majority of employees.
Joining a union gives us a formal avenue to collectively bargain for many concerns and initiatives, such as the below:
Source: Dollars & Sense
To find out which union we fall under or how to unionise our company, we can contact NTUC or check out the list of unions here.
2. Employment and Employability
During periods of downtime or restructuring, our jobs are even more at risk.
Unions will first come in to discuss with management how to prevent job losses, such as sending us for training to prepare us with new skills, or redeployment to other units that need more hands-on-deck instead of retrenching us all.
In instances when retrenchment is inevitable, unions negotiate for retrenchment benefits and help us link up with the right organisations like e2i to find a new job and attend employability workshops to prime us for the job search.
Even if we manage to avoid retrenchment or decide to be freelancers and self-employed, our jobs are not guaranteed for life.
A McKinsey survey estimated 800,000 jobs in Singapore will be automated away by 2030. In 12 years' time, do we have the necessary skills to move onto our next job or another industry?
3. Career Progression
Being a union member gives us access to $250 every year to offset course fees under NTUC's Union Training Assistance Programme (UTAP), so we can take the courses we should be learning to prepare for our next career, if we know that our jobs will not be around for long.
Daniel, who also went one step further from signing up as a union member, to becoming the President of the Air-Transport Executive Staff Union (AESU), says that unions can also work with management to support staff upgrading early on.
Caption: AESU, the union which represents 1,000 executives in 7 companies under SIA Group and SATS, at a discussion on how to reach out to more working people (Source: Daniel Loh)
For example, AESU worked with SATS management to co-identify 30 recommended courses (out of 10,000 SkillsFuture courses) that staff should take to build up necessary skillsets.
AESU also negotiated with SATS to provide additional $500 training fund support per year for all Admin Officer Singaporean employees (aka PMEs), which the union subsequently engaged its members to inform them of the relevant courses and funding.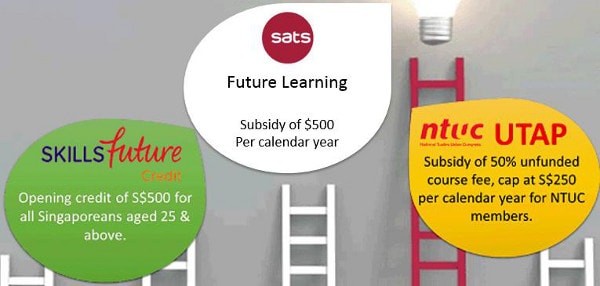 Caption: Training credits and subsidies that AESU members enjoy (Source: AESU)
Joining a union means we will not miss out on extra funds available to upgrade, and we have an extra group of people behind us to keep a lookout for relevant courses and resources.
4. Pro-family activities
Joining a union gives us more pro-family activities to bond with our loved ones.
For example, AESU organises family movie nights for union members, sports days with other unions and arranges for nutrition and wellness talks at the workplace to encourage members to have healthy lifestyles.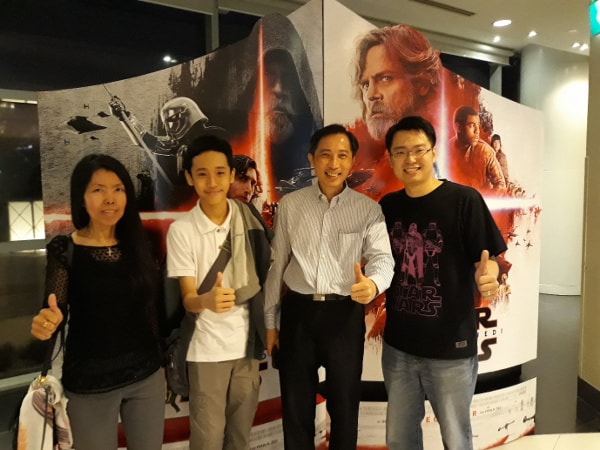 Caption: Daniel with an AESU member and family at AESU's Star Wars Movie Nite (Source: Daniel Loh)
Daniel, who credits his wife's support as integral to helping him balance his career, raise a family and union work (which is actually voluntary by the way), shares that unions care a lot for their members and actively look for ways to improve members' welfare, which includes managing work and life well.
5. Managing cost of living
Working dads have to pay for many bills such as insurance, groceries, food, childcare and medical expenses.
Joining a union helps us to defray some of those costs, such as:
being covered by a death and total permanent disability insurance (NTUC GIFT) before you and our spouse reach 65
getting rebates from

NTUC FairPrice

that can sometimes even completely cover our annual membership fee
getting LinkPoints from sending our children to

My First Skool

discounts at other NTUC social enterprises
other NTUC privileges for

family-bonding activities
Raising a family and managing our careers aren't easy to balance at the same time, but being a union member ensures we are not alone in this journey.
To learn about how unions help working parents, read more at:
– 3 Mistakes All Working Parents Should Avoid
– True Story of A Father Beating The Odds
– Interview With Joanna Yap, Single Mum Of Two
* * * * *
Like what you see here? Get parenting tips and stories straight to your inbox! Join our mailing list here.
Want to be heard 👂 and seen 👀 by over 100,000 parents in Singapore? We can help! Leave your contact here and we'll be in touch.