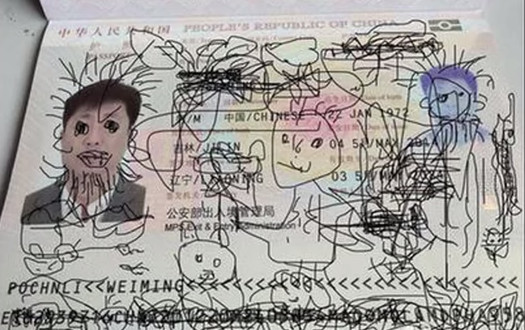 Children love to doodle and draw. And we all know the benefits of letting our little ones draw, scribble and colour.
Here's the catch: Be careful on what your children draw on!
One four-year-old child from China left his father stranded after he drew and scribbled all over his father's passport when the two were on a trip to South Korea.
The child used the passport as a coloring book and colored into his father's eyes, and drew him whiskers and a beard.
Although this post has been reported to be a fake, we thought it was a good story not to miss!
Let us encourage our children to express themselves artistically and creatively.
Here are a few platforms for your child to let their inner Picasso shine!
5 Reasons Why You Should Sign Your Kid Up For Art Class
Art Activity For Children: Body Parts Printing
Let's Get Green & Crafty: Plant Art To Do With Kids