Worried that you are not creating enough meaningful childhood memories for your child? You're not alone.
A survey commissioned by Feld Entertainment has found that the majority of parents feel anxious about creating meaningful childhood memories. The survey of over 1,500 parents conducted in Oct 2016, was undertaken to better understand their core values, exploring the emotional responsibility that they feel to create childhood memories, in contrast to the busy reality they face in their everyday family lives.
According to the findings, the pressure to create memories might also be fueling parents to spend significantly on gifts. One-third (33 percent) admit to regularly buying toys or games to make up for the time they don't spend together as a family, with the average parent today spending over $900 per child, per year. Almost 30 percent of this is spent during the holiday season.
⇒ Related Read: How to Create a More Caring Home
Here's a breakdown of their findings:
81 percent of parents in Singapore feel anxious about creating meaningful childhood memories
63 percent of parents today associate their most treasured childhood memory with quality family time, but only just over 1 in 5 children experience weekly family outings
[Click here for a larger view]
Technology used as a parenting alternative
When families are together, 40 percent of parents surveyed confirmed that they allow their children access to devices on a daily basis, and 42 percent give their children devices during mealtime rather than encouraging conversation during this family time. While it's well reported that overuse of technology inhibits one's ability to concentrate and effectively communicate with each other, it is increasingly being used as a parenting alternative.
Watching a live experience can be magical
Almost half (46 percent) of parents described watching their child's reaction to a live experience such as meeting their favourite fictional character or feeding animals at the zoo, as "magical." And 40 percent shared that the live experience was as rewarding for them as it was for their child. Despite the fact that parents found a live performance to be as equally rewarding for them as their child, less than one-fifth (11 percent) take their child regularly to see a show.
"The survey reveals the daily conflict parents often face – guilt if they can't provide the latest toy or game, and guilt when they can but can't afford to spend 'quality time' with their children to enjoy the moment," comments Louise O'Leary, Pediatric Occupational Therapist from Ozworks Therapy.
"Even though almost half of the parents feel that their children have more opportunities to create meaningful childhood memories than they did, the reality is that parents need to make a conscious effort to carve out that family time, as that's what lasting childhood memories are made of." Ms. O'Leary added.
She suggested 8 things parents can do to create lasting childhood memories for their children.
1. Plan one activity each weekend for a few hours that the entire family will enjoy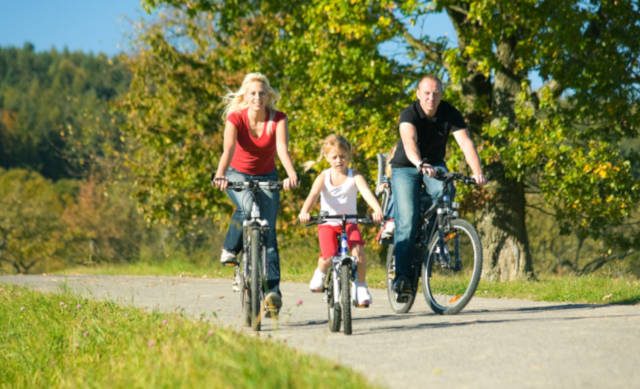 Shared family experiences are far more likely to invoke lasting memories as they provide quality bonding time without excessive structure.
⇒ Related Read: Things To Do With Kids In Singapore This Weekend
2. Where possible, engage in an activity with your child that you enjoyed when you were their age
And don't forget to tell them that. It will make the experience more meaningful as children strive to emulate their parents.
3. Be there and make time
Put your phone away and see the world through their eyes. Focus on the engagement with your child rather than the activity. This is possibly one of the most rewarding parts of being a parent. Don't kid yourselves that you are spending quality time together when technology is at play!
⇒ Related Read: Family Activities To Bond Over the New Year
4. Don't forget to talk about and share experiences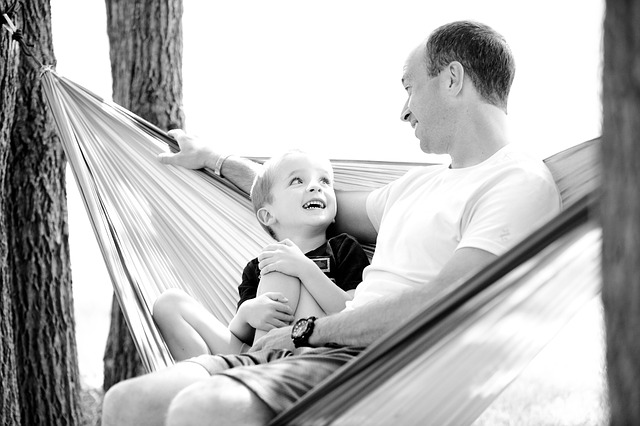 Do so as the experiences happen and most importantly, after the event. Children often take time to process events, and might not form meaningful connections immediately.
5. Help your child to learn how to really, really want something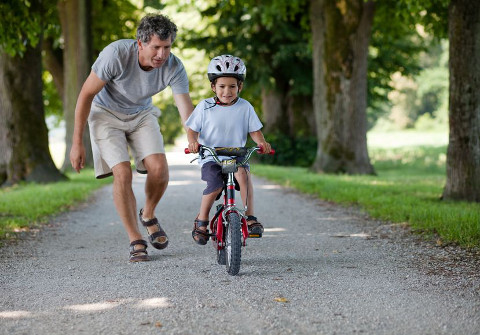 Talk to them, show interest in what they want – the characters involved or skills they will need to hone. Encourage them to research what they want and talk to you about it. You will both benefit from the experience and when they finally get it, it will mean much more than short-lived instant gratification. You will also minimise the amount of money spent on things they really don't want.
6. Celebrate the BIG and the small together as a family
This is your moment to be a cheerleader. It can feel difficult to celebrate something small when larger things still need work, but this is a chance to bring positive energy into your family and help create a meaningful memory for the whole family.
7. Think less about whether an activity is age appropriate for the whole family or if everyone in the family will be good at it.
Encourage siblings and parents to work together to enjoy family time together. Family time should be about supporting one another – this is where memories will be made.
8.Consider a live experience as part of your regular family outings
You will benefit from watching your child's imagination or creativity be enhanced through a live experience, while they will simply relish the opportunity to see you enjoy what they enjoy. Embrace your inner child.
With conflicting commitments like parental work pressures, academic expectations, clashing family schedules and technology cited as some of the key problems modern parents face today, plan to have regular family outings which the whole family can enjoy together!
* * * * *
If you find this article useful, do click Like and Share at the bottom of the post, thank you.
Like what you see here? Get parenting tips and stories straight to your inbox! Join our mailing list here.