The month-long June School Holiday is here. Wondering what to do or run out of ideas to do? Here are some Out-Of-The-Box suggestions for you.
For Holiday Enrichment Programmes, visit June Holiday Enrichment Programmes.

1. Attend Singapore's First Virtual Educational Virtual Event
Games, activities, live talks/forum/webinars, educators' virtual booths, EDUTour, leadership board, redemptions and many more await you. Receive a goodie bag worth $300+ when you register and visit the virtual event within the event period.
Date: 27 to 29 May 2022
Time: 11am – 9pm
Venue: Online
So indicate your interest now by filling in the form here!

For more information, visit EDUFEST Hybrid – Singapore's 1st Educational Virtual Event.
*************************************
2. Make Your Own Slime & Clay Magnet
Unleash your creative side together with your child as you make your own slime and clay magnet at this workshop. Indulge in this perfect bonding experience at a local craft studio where you can learn how to make easy DIY projects under the guidance of a professional!
You can book the workshop via KKday.
For more information, go to Ridout Tea Garden.
*************************************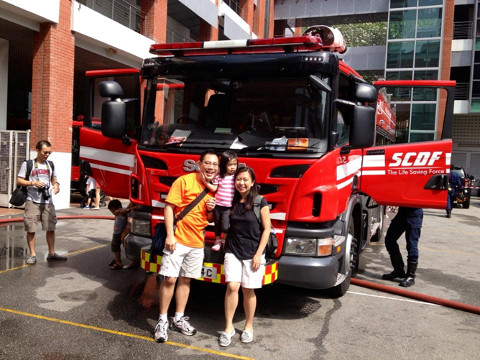 Image credit: Mr Lim Chin Leng and family
Do you know that you can tour local fire stations to learn about the life of a fire fighter, and their equipment and watching them slide down the famous sliding poles? With effect from 30 April 2022, guided tours are available at the Fire Stations listed for members of the public on Saturday mornings over two time slots – 9am to 9.50am or 10am to 10.50am
For more information, go to Fire Station Open House Tour.
*************************************
4. Camp 1N at SDC
Photo: KKDay
Head out with your family or friends for the perfect 2D1N camp-cation experience at the Singapore Discovery Centre! Enjoy fun-filled experiences both during the day and night, and indulge in a mini barbeque session with your loved ones before calling it a night.
You can book the camp via KKDay.
*************************************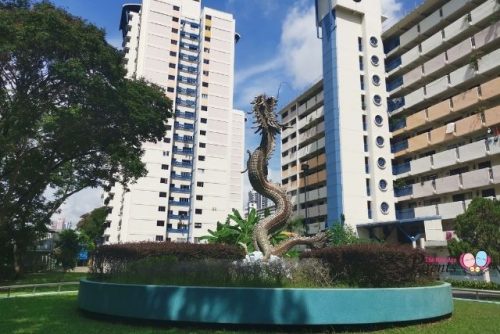 The dragon, embellished with bits of porcelain, can be found in front of Block 85 of Whampoa Drive. The Dragon Fountain has been something of a landmark in the area.
For more information, go to Whampoa Dragon Fountain.
*************************************
6. Learn about Biodiversity at Lee Kong Chian Museum
The museum is a majestic 7-storey building covering a floor space of 8,500 square meters housing over a million regional specimens. Opened in April of 2015, the museum is one of the youngest in Singapore, yet is home to one of the oldest collections inherited from its predecessor — the Raffles Museum of Biodiversity Research. At the museum, you will get to learn about the diversity of life on Earth, travel back in time and see the plants, amphibians, mammals and dinosaurs in 16 thematic zones.
For more information, go to Lee Kong Chian Museum.
*************************************
7. Witness How Tiger Beer is Brewed
Immerse yourself in Singapore's unique and vibrant culture as you go on a daytime tour of the Tiger Brewery. Home to Singapore's iconic, homegrown brand, Tiger Beer, you'll be able to witness every step of the 500-hour brewing process!
Learn how the local beer received international acclaim in 80 years. Head inside the Brew House, which showcases every step and all the ingredients required for a batch of Tiger Beer. Watch as water, malt, hops, and yeast undergo milling, mashing, boiling, and fermentation, before they are stored and filtered. At the Packaging Gallery, get an up close view of how the beers are individually packed and set up for distribution.
Observe a beer-tapping demonstration, before trying out tapping their very own beer! The last stop of the tour is the Tiger Tavern, a retro-style bar decorated in wood and leather, where you can try an assortment of some of the best and freshest beer in the world, including ABC, Anchor, Archipelago Brewery, Baron's Strong Brew, Guinness, Heineken, and Tiger. Make sure to stop by the Tiger Den to purchase some awesome souvenirs like t-shirts, the Tiger Beer shuttle, and a limited-edition Tiger figurine!
You can book the tour via Klook.
*************************************
8. Feed the Tortoise at The Live Turtle and Tortoise Museum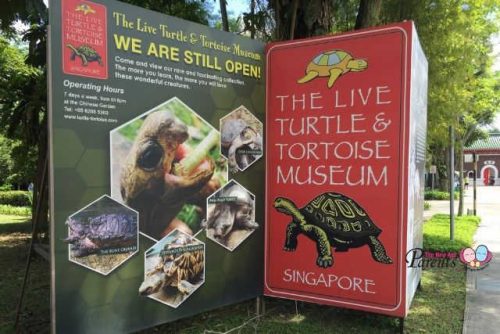 Go and see the largest collection of Live Turtles and Turtle artefacts from all over the world! The museum has more than 200 turtles & tortoises with more than 60 different species. Your child will get a chance to pet and feed the lovely turtles and tortoises.
You can book the package via Klook.
For more information, visit The Live Turtle and Tortoise Museum.
*************************************
9. Join the Experiential Intertidal Exploration
Learn coastal ecology and spot hidden marine inhabitants such as crustaceans, echinoderms and more. These coastal creatures are often overlooked during the high tide. Get up close and pick up ecological nuggets of information as we go about exploring the intertidal zone!
You can book the package via Klook.
*************************************
10. Fun Kart Experience
Photo: KKDay
Go for a spin around the tracks at KF1 Karting Circuit in Singapore. If you're looking for an exciting experience, get your adrenaline pumping with kart circuits of different speeds. Enjoy a thrilling day of kart racing on one of the largest go-karting tracks in the city.
You can book the package via KKDay.
*************************************
11. Take Photos at the Most Beautiful MacDonald's In Singapore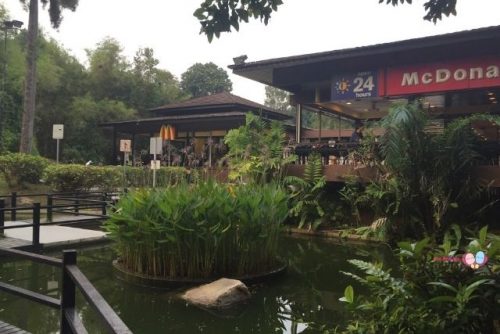 Ridout Tea Garden, Singapore's first Japanese-themed community garden, was opened in 1970. It was created to provide more recreational facilities for flat dwellers in Queenstown.
For more information, go to Ridout Tea Garden.
*************************************
12. Visit the Oldest Chinese Temple In Singapore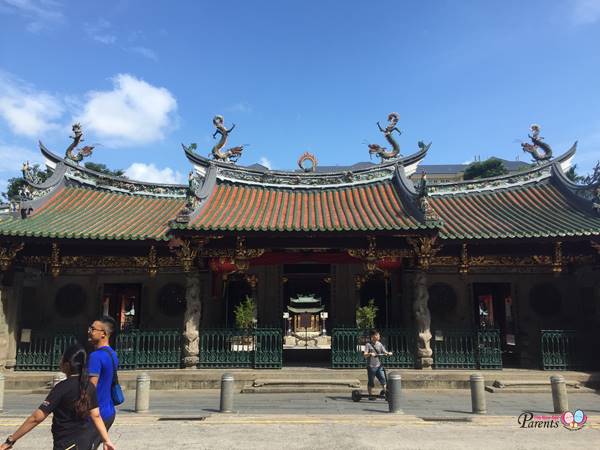 Thian Hock Keng is a rare temple that encompasses Taoism, Buddhism and Confucianism. In addition to its main deity, Goddess of the Seas – Ma Zu (妈祖), other deities include Goddess of Mercy – Guan Yin (观音) and Confucius – Kong Zi (孔子).
Over the years, it has continued to attract devotees of different dialect groups and is especially crowded during birthday celebrations of deities.
For more information, go to Thian Hock Keng – Oldest Chinese Temple In Singapore.
*************************************
Note: All details are correct as at the time of publishing. While every effort has been made to ensure the accuracy and completeness of the information, no guarantee is given nor responsibility is taken for errors or omissions in the compilation. Readers are advised to check with the respective event organisers for the most updated schedules, venues and details.
* * * * *
Stay in touch! Subscribe to our Telegram here for our latest updates.
Want to be heard and seen by over 100,000 parents in Singapore? We can help! Leave your contact here and we'll be in touch.