The month-long June School Holiday is here. Wondering what to do or run out of ideas to do? Here are some Out-Of-The-Box suggestions for you.
For Holiday Enrichment Programmes, visit June Holiday Enrichment Programmes.
Note: Singapore has moved into COVID-19 Phase 2 (Heightened Alert) from 15 May to 13 June 2021 and Phase 3
(Heightened Alert) from 14 Jun 2021. Dining-in will likely be resumed from 21 Jun 2021. Kindly keep to the prevailing COVID-19 measures.

1. Visit the Most Beautiful MacDonald's In Singapore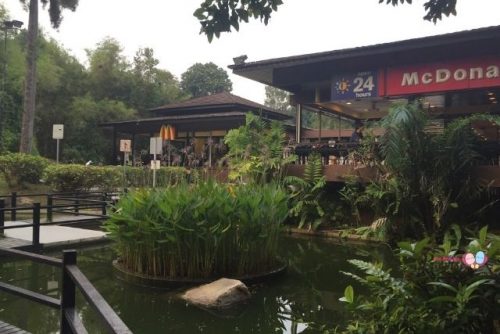 Ridout Tea Garden, Singapore's first Japanese-themed community garden, was opened in 1970. It was created to provide more recreational facilities for flat dwellers in Queenstown. Based on the recent news, the MacDonald's at Ridout Tea Garden will be closed in December 2021 after 32 years in operation.
For more information, go to Ridout Tea Garden.
*************************************
2. Fun Kart Experience
Photo: KKDay
Go for a spin around the tracks at KF1 Karting Circuit in Singapore. If you're looking for an exciting experience, get your adrenaline pumping with kart circuits of different speeds. Enjoy a thrilling day of kart racing in one of the largest go-karting tracks in the city.
You can book the package via KKDay.
*************************************
3. Explore Art and Art-making with HWAHWAH
The June and summer holidays are here! What have you planned to keep the month meaningfully occupied and educational?
"Making with HWAHWAH" is a collection of thoughtfully designed art Experience Kits and tools for families and children designed to foster the mission that people of all ages and abilities enjoy, understand and take inspiration from the art of our time in ways that add value to their lives.
Making with HWAHWAH offers children fun and creative ways to explore art and art-making.
Visit our Experience Kits here.
*************************************
4. Visit the Oldest Chinese Temple In Singapore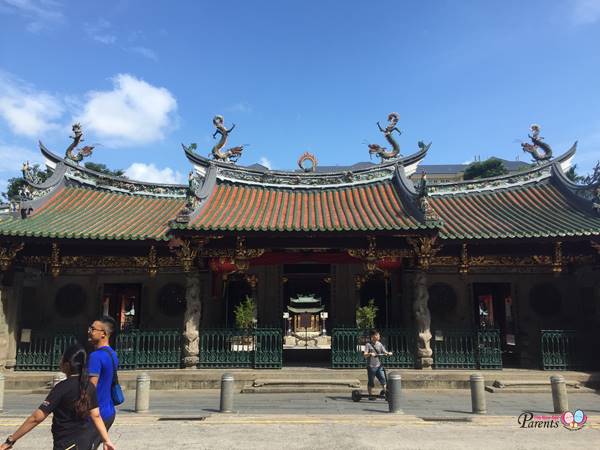 Thian Hock Keng is a rare temple that encompasses Taoism, Buddhism and Confucianism. In addition to its main deity, Goddess of the Seas – Ma Zu (妈祖), other deities include Goddess of Mercy – Guan Yin (观音) and Confucius – Kong Zi (孔子).
Over the years, it has continued to attract devotees of different dialect groups and is especially crowded during birthday celebrations of deities.
For more information, go to Thian Hock Keng – Oldest Chinese Temple In Singapore.
*************************************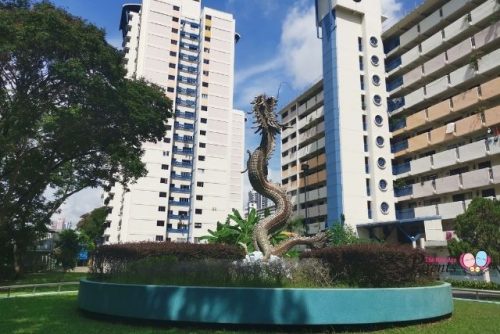 The dragon, embellished with bits of porcelain, can be found in front of Block 85 of Whampoa Drive. The Dragon Fountain has been something of a landmark in the area.
For more information, go to Whampoa Dragon Fountain.
*************************************
6. Learn about Biodiversity at Lee Kong Chian Museum
Image credit: Lee Kong Chian Natural History Museum
The museum is a majestic 7-storey building covering a floor space of 8,500 square meters housing over a million regional specimens. Opened in April of 2015, the museum is one of the youngest in Singapore, yet is home to one of the oldest collections inherited from its predecessor — the Raffles Museum of Biodiversity Research. At the museum, you will get to learn about the diversity of life on Earth, travel back in time and see the plants, amphibians, mammals and dinosaurs in 16 thematic zones.
For more information, go to Lee Kong Chian Museum.
*************************************
7. Unique Singapore 1-Day Tour
Fully guided tour (Mandarin-speaking) to Singapore's 2nd largest island – Pulau Ubin, a reminiscent of Singapore in the 1960s and last-remaining Kampong life. Visit Singapore's 1st and only Floating Kelong Restaurant and enjoy a sumptuous Kelong-style lunch with a beautiful sea view. Have a chance to experience 'Catch-a-Fish' for your Meal and take photos with your 'Fishy-Catch'. Finally your choice of unique Teochew-style Afternoon Tea with Signature Dim Sum or Hong Kong-style Dim Sum Afternoon Tea at Wo Peng Cuisine with a live cooking demo and learn great cooking tips
You can book the package via Klook. (Do check if it is available due to Phase 2 Heightened Alert before booking)
*************************************
8. Labrador Park Walking Tour with Seafood Buffet Dinner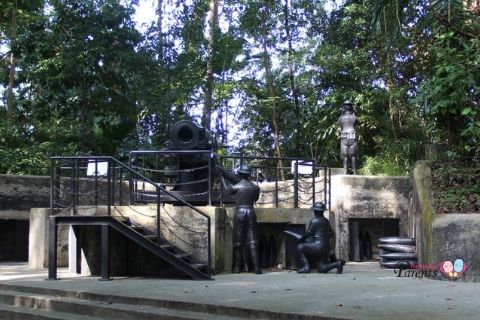 Enjoy a 90-minute guided tour in the Labrador Nature Park with your friends and family with this guided tour with commentary
Learn more about the gun batteries stationed in Labrador Park. Finish the day with a Self BBQ Seafood Buffet Dinner at The Three Peacocks
You can book the package via Klook. (Do check if it is available due to Phase 2 Heightened Alert before booking)
*************************************
Note: All details are correct as at the time of publishing. While every effort has been made to ensure the accuracy and completeness of the information, no guarantee is given nor responsibility is taken for errors or omissions in the compilation. Readers are advised to check with the respective event organisers for the most updated schedules, venues and details.
* * * * *
Stay in touch! Subscribe to our Telegram here for our latest updates.
Want to be heard and seen by over 100,000 parents in Singapore? We can help! Leave your contact here and we'll be in touch.