Parent-child relationships are intrinsic relationships of love. But what happens when there is a lack of love?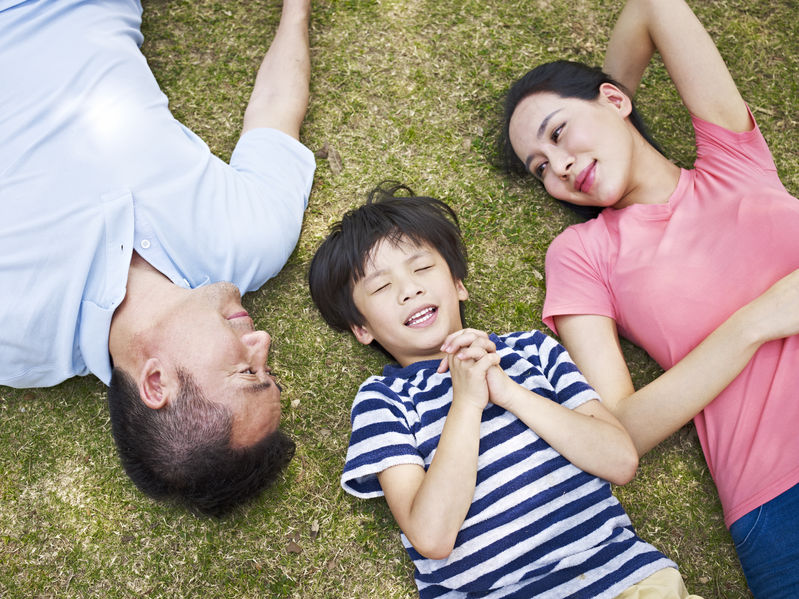 If love is missing in such a relationship, then the essential part and the core of what makes a relationship work is lacking. Such relationships become purely functional; conflicts and disagreements are not resolved with goodwill but with cold objectivity, intellectual debates and maybe even through aggression and violence.
When Parents Have Difficulty Loving Their Children
The fact is a mother's and father's attachment ability may have been affected by their cumulative "traumatic" experiences of love with their own parents. This affects their ability to express their love to their own children.
If a child's basic need for their parent's love is based out on frustration and deemed as undesirable, it can brew into feelings of fear, anger, shame and pain, which may become intolerable for them. As a result, they suppress their uncontrollable feelings and cut off their need for love, in order to remain in a relationship with their mother and father.
Children will also develop their own survival strategies to feel safe and try to construct their own boundaries, which may not be helpful. For example, they might constantly struggle to get their parent's attention either by being extremely good and well-behaved or by acting out with outbursts of anger and provocation.
They might feel responsible for their parent's well-being and their relationship, sometimes even the whole family, over their own concerns and needs. They end up shouldering this unnecessary burden out of guilt when they see their parents suffer.
Even if parents get verbally abusive, aggressive and violent, a child may just endure and bear with it. They blame themselves when their parents are "angry". The more brutal or cruel "traumatised" parents are towards their children, the more affectionate and loving the children may become.
Creating A Stable And Healthy Kind Of Love
Safety, stable and nurturing are three critical qualities of relationships that make a difference for our children and us as we grow and develop.
Safety
 Are our children and us free from fear and feel secure from physical and psychological harm within our social and physical environment?
Stable
Are we and our children able to sustain healthy day-to-day functioning with a degree of predictability and consistency in our social, emotional and physical environments?
Nurturing
Are we available as parents and caregivers to sensitively and consistently respond to and meet the needs of our children without neglecting ours?
➡️ Related Read: How do I know if I am over protective of my child
All children are dependent on their mother's love for their healthy mental health development. If they also receive real love from their father, this will constitute a solid foundation for their healthy mental health development.
When children are able to show their need for love in an appropriate way, they will develop their ability to love in a way that helps them create constructive relationships. The relationship between the need to be loved and the ability to love will be balanced.
Healthy love is based on trust; true and real.
Contributed by Sid Hamid, Consultant Occupational Therapist and Founder and Director of Oxytoseen Pte Ltd.
This article was first published in The New Age Parents e-magazine.
* * * * *
Like what you see here? Get parenting tips and stories straight to your inbox! Join our mailing list here.
Want to be heard 👂 and seen 👀 by over 100,000 parents in Singapore? We can help! Leave your contact here and we'll be in touch.