Cars, trains, fire engines, dinosaur figurines, and construction sets are all the rage where little boys' birthday gifts are concerned.
Want to give him something a little different? Here are 10 ideas to get you started.
1. Mini garden kit
Includes: Plant pots/trays, mini watering can, mini shovel, an assortment of seeds, and soil.
Places to buy from: Your local nursery or flower shops, Daiso
Estimated cost: $25 for three plants/pots
Or create a plant art kit for  him!
2. Water guns
Includes: An assortment of guns of different sizes and functions. You'd be surprised how many different ways there are to fill and fire a water gun these days!
Places to buy from: Daiso, department stores, Toys'R'Us
Estimated cost: $30 for 3-4 guns
3. Toolbox
Includes: A child-friendly pair of scissors, masking tape, non-toxic glue, twine, some pieces of wood, pencil and ruler, and a metal/plastic briefcase to carry it all in.
Places to buy from: Art Friend, Daiso, Popular, Paper Market
Estimated cost: $25
4. Bicycle bell
Includes: Well, we really mean just the bicycle bell! But you could wrap it up in many layers of paper, or in multiple boxes, to give a greater element of surprise!
Places to buy from: The Rice Shop at Pasar Bella, The Better Toy Store, neighbourhood bicycle stores
Estimated cost: $10
5. Building blocks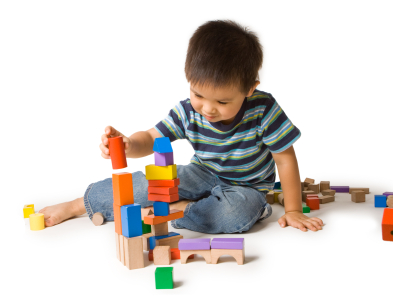 Includes: A big container, many wooden blocks. Mix and match an assortment of styles, including blocks from a typical toy store, plain wooden pieces from Daiso, and longer planks from CitiBlocs!
Places to buy from: Departmental stores, Daiso, Toys'R'Us, myfirstgames.sg
Estimated cost: Anywhere from $20-80, depending on how many blocks sets you get!
6. Mini architect kit
Includes: Ice cream sticks, wooden dowels, small panels of wood, small panels of plastic, super glue/blutack (for sticking items together), and a large piece of wood for a base.
Places to buy from: Art Friend, Daiso, Popular
Estimate cost: $30
7. Torch
Includes: Like the bicycle bell, this is pretty much a stand-alone gift, and not something many of us would think of getting for a little boy. But trust us on this – every little boy wants his very own flashlight. For scaring away monsters under the bed. For being brave when there's a power trip. For making shadows on the wall.
Places to buy from: Departmental stores, Home-Fix, Toys'R'Us
Estimated cost: $10
8. Pyssla beads kit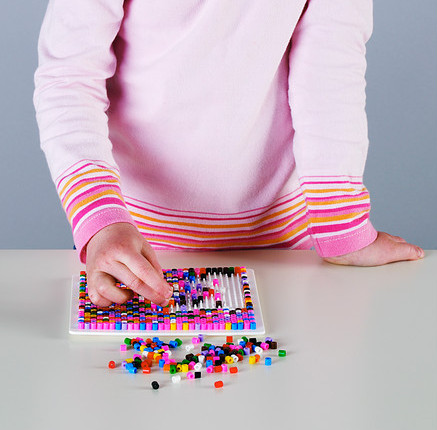 Image: IKEA
Includes: Beads, assorted pegboard (sold separately)
Places to buy from: IKEA, Amazon.com
Estimated cost: $15
9. Show tickets
Includes: Tickets to the movies or a theatre production
Places to buy from: SISTIC, Cinema Theatres
Estimated cost: Min $25 for a pair of movie tickets
10. Fancy dress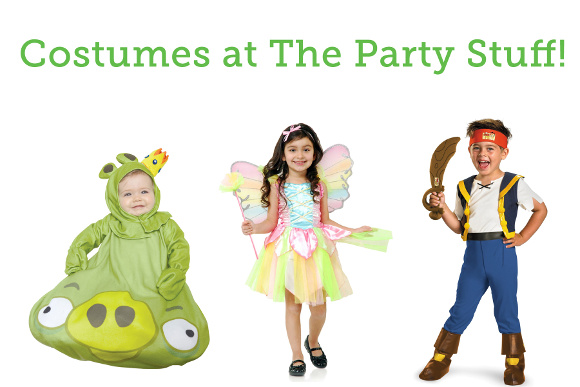 Includes: Costume based on his favourite character (Eg. Batman, Superman) or theme (Eg. Pirate, Astronaut).
Places to buy from: The Party Stuff, Spotlight, Toys'R'Us, Mothercare, Amazon.com, My Mini-me.
Estimated cost: $50
By Dorothea Chow.
* * * * *
Like what you see here? Get parenting tips and stories straight to your inbox! Join our mailing list here.
Want to be heard 👂 and seen 👀 by over 100,000 parents in Singapore? We can help! Leave your contact here and we'll be in touch.