Did you know that babies breathe up to four times faster than adults?
This potentially makes them particularly vulnerable to fine particles, especially so if they crawl around on the floor and disturb settled particles.
Don't underestimate these small pollutants! They are considered dangerous as they are small enough to travel deep into the respiratory tract with both short and long term health implications – especially in children and the elderly.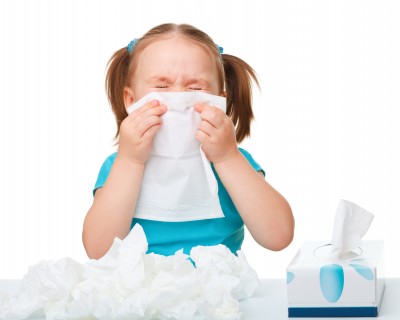 300 million people worldwide already suffer from asthma; by 2025, it is anticipated that another 100 million people will join them.
⇒ Related Read: What Is Asthma And What Can Trigger Asthma
Falling onto kitchen floors, upholstery and hard to reach places, these invisible villains are easily re-suspended into the air when disturbed. Such disturbances can be caused simply by walking around the house or from children playing – pretty much anything that causes a vibration.
How can we make our homes cleaner and fresher?
Using powerful Air Multiplier™ technology and an energy-efficient DC motor, the Dyson Pure Cool purifier fan draws in air via a mixed flow impeller.
Why it's so good
The air is passed through a patented 360° Glass HEPA filter. Unlike other purifiers that rely on non-woven filters, the Dyson Pure Cool;s filter has been pleated 254 times, meaning it can trap even the smallest particles – including pollutants, pollen, bacteria, viruses and particles down to PM0.1.
The clean air then leaves the amplifier loop at a high velocity and is directed over an airfoil-shaped ramp. This way, a long-range stream of smooth air is released, purifying the air you breathe.
Dyson Pure Cool purifier fan is the only purifier that can also act as a fan, meaning the machine purifies and circulates all year round.
Only after six months of continuous use will you need to replace the filter (Get it on Lazada). And it takes less than 60 seconds to do so.
Breathing in clean fresh air every day is very much possible.
Here are five other reasons why the Dyson Pure Cool is too cool not to have.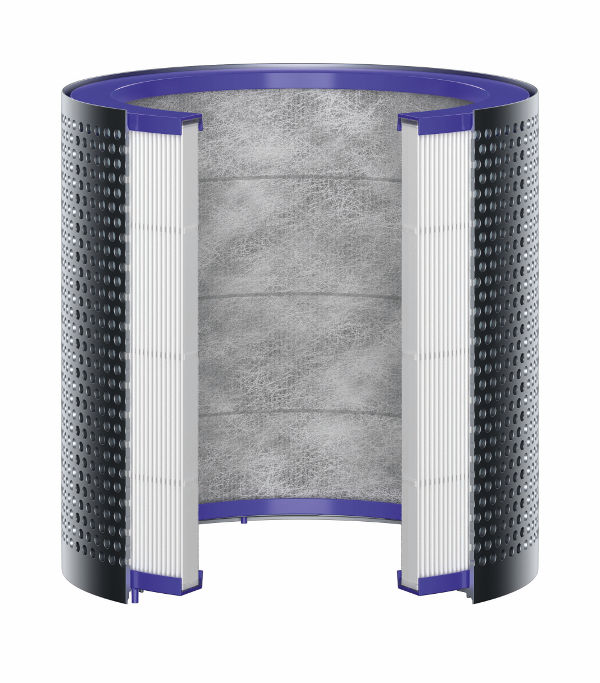 1. Pit-stop filter maintenance
While most other air purifiers have a laborious filter changing and cleaning process, the Dyson filter can be changed in a simple 4 steps process in less than a minute. And the filter has been engineered to last for approximately 4382 hours. So based on 12 hours of use every day the filter will need to be replaced approximately once a year.
2. A most efficient purifier
The filter was specifically designed by Dyson engineers to remove even the smallest of harmful particles. The Dyson Pure Cool traps 99.95% of ultra fine particles, as small as PM0.1.
3. Space-saving
Combining Dyson Air Multiplier technology with a brand new filter medium has allowed Dyson to radically change the form of traditional purifiers – reducing the compact footprint by 70%.
4. Two in one function
The Dyson Pure Cool both purifies and circulates the air – ideal for the hot Singaporean climate.
5. As quiet as a sleeping baby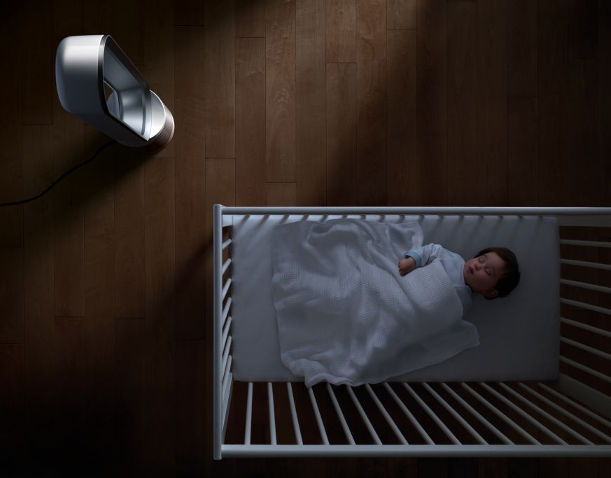 The Dyson Pure Cool has been awarded the Quiet Mark accreditation. Rest assured, the whole family can sleep as sound as a baby. It also has an in-built sleep timer.
Dyson Pure Cool is available in two colours (White/Silver or Iron/Blue) at all good electrical multiples, department stores and Lazada.
Want to be heard and seen by over 100,000 parents in Singapore? We can help! Leave your contact here and we'll be in touch.
Stay in touch! Subscribe to our Telegram here for our latest updates.