Ready to embark on your breastfeeding journey? To help you ease into your breastfeeding journey, here is a list of breastfeeding essentials all mummies should have.
1. Breast pump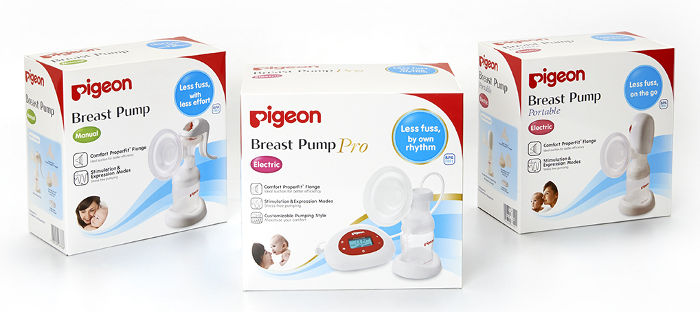 Get ready to spend lots of time with your breast pump, especially if you want to stockpile breastmilk. Pigeon's new range of breast pumps, Electric Breast Pump Pro (available on Shopee), is a silent and compact pump with Comfort ProperFit Soft Silicone Cushions in two sizes specially designed for Asian mothers. The Stimulation Mode mimics a baby's natural sucking rhythm to initiate milk flow, while the Expression Mode allows you to customize pressure and suction power and speed to express hindmilk faster.
For convenient pumping on-the-go or at work, try Pigeon Electric Breast Pump Portable (available on Shopee), a lightweight one-part electric pump, or Pigeon Manual Breast Pump (available on Shopee), which comes with an ergonomic easy-express handle that reduces hand fatigue. You can find these new products at all major department stores and baby product shops.
2. Baby bottles
Breastfeeding and pumping is enough work as it is, so you'll need the most reliable and practical baby bottles to help simplify your nursing experience.
The range of Nursing Bottle by Pigeon (available on Shopee) has a SofTouch™ Peristaltic Nipple has Air Ventilation System (AVS™) that helps to adjusts air pressure inside the bottle. It consists of specially designed projections at the base and the top of the teats, allowing milk to flow smoothly into your baby's mouth. The adjustment of the air pressure inside the bottle minimises air intake when feeding. So your baby will not swallow excessive air bubbles with milk.
The bottles are available in various sizes; slim-neck or wide-neck, and comes in three different materials – glass, PP (Polypropylene) and PPSU (Polyphenylsulfone).
3. Breastmilk storage bags
Freeze your milk in pre-sterilized, leak-proof Pigeon Breastmilk Storage Bags (available on Shopee) for your backup stash. For optimal freshness and protection from tearing, place the breastmilk storage bags inside a hard food storage container with a tightly closed lid, and always put them in the back of the freezer where the temperature is coolest.
4. Insulated cooler bag to transport your hard-pumped milk
Have a cooler bag and ice packs on hand when you pump outside of the home so that you can store and transport your milk without worrying about it going bad.
5. Nutritional supplement for breastfeeding mothers
To ensure you're meeting all the nutritional needs when breastfeeding, take a nutritional supplement on top of eating a well-balanced diet. Nestlé Mom & Me Maternal Supplement (available on Shopee) is a premium milk supplement for pregnant and nursing mums that contains important nutrients like DHA, iron, calcium, folic acid, vitamin D, and probiotics to support your baby's growth and development. It's tasty on its own but feel free to add it in fruit smoothies or MILO drinks. Jazz up your milk with these smoothie recipes.
6. Nursing pads
Stock up on nursing pads to absorb any leakages, and always pack some on-the-go in your purse and diaper bag. You can choose from disposable nursing pads or washable, reusable ones.
Pigeon's Breast Pads Honeycomb (available on Lazada) comes with a special absorbent polymer and stay-dry honeycomb lining to draw excess milk quickly and spreads evenly into the core of the pad, keeping the skin and clothing dry. This means leak-proof coverage and no more embarrassing wet spots on your blouse or shirt!
7. Nipple cream
Nipple cream is a lifesaver for sore, chapped nipples. Apply an ointment to soothe, heal and protect your nipples. It contains no preservatives or additives of any kind. You don't even have to remove the ointment before breastfeeding because it's safe for the baby.
8. Nursing bras
Nursing bras make it easier to breastfeed without removing or unclasping your bra. They usually feature fold-down cups that unhook from the straps. There are many styles to choose from – including sexier options that look like lingerie, which are nice because let's face it, it's hard to feel cute or sexy when your breasts are leaking and you've got spit-up on you! Whatever style you go with, make sure it's soft and comfortable.
9. Nursing cover
You're outside, the baby's hungry, and there's no breastfeeding room insight. Nervous about nursing in public? Throw on a nursing cover and you're good to go. Choose one with a thinner fabric so that your little one won't get too hot under there.
Another option is to use an Aden + Anais muslin swaddle blanket as a nursing cover. Simply fold it in a triangle and tie the ends together around your neck. It's large enough to provide full coverage, and extremely lightweight and breathable, ensuring comfort for the baby and yourself in warm weather. You can find Aden + Anais products at Mothercare and Motherswork.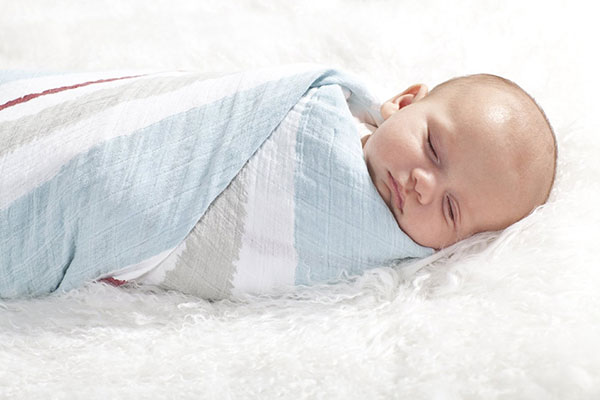 10. Nursing apparel
Many nursing tops are designed with discreet slits near the breasts that can be pulled to the side, allowing you to nurse your baby modestly without being in an awkward state of undress. Even if you don't want to buy nursing pieces, which can be expensive, it will save you a lot of time and stress if you add some nursing-friendly outfits to your wardrobe.
These can be regular clothes that are simply functional enough for breastfeeding. Some options include button-downs, tops with built-in bra cups, or loose-fitting, deep v-neck tees that can easily be pulled down to breastfeed without requiring you to lift up your shirt.
What are your breastfeeding essentials? Share them with us!
By Jenny Tai.
This article is part of Breastfeeding with Love campaign, initiated by The New Age Parents and New Age Pregnancy.
Join the Breastfeeding with Love Group to find out more and be part of our breastfeeding online community!
Click on the logos to find out more about our supporting partners.
* * * * *
Like what you see here? Get parenting tips and stories straight to your inbox! Join our mailing list here.
Want to be heard 👂 and seen 👀 by over 100,000 parents in Singapore? We can help! Leave your contact here and we'll be in touch.