Will the Haze have any affect children's health in any ways? Here are 7 tips from Dr Jenny Tang from SBCC Baby and Child Clinic on what parents can do to beat the haze.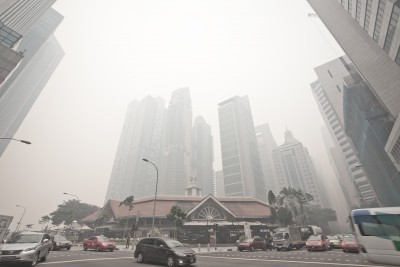 Health
Haze particles may cause irritation of the eyes, nose and throat of healthy children resulting in an increase in symptoms of rhinitis, cough, conjunctivitis, wheeze
Haze particles can affect the heart and lungs, especially in people who already have chronic heart or lung disease e.g.

Bronchial Asthma

causing acute exacerbations of disease
Long term exposure to fine particles can cause heart attacks, reduced lung development, as well as the development of chronic respiratory diseases such as asthma in children
What can parents do?
Minimize exposure by reducing outdoor activities and exertion especially when PSI >100 in those with pre-existing lung or heart disease or PSI > 200 if previously healthy.
Be compliant with doctor's prescriptions for pre-existing lung disease and activate written action plans as needed e.g. Written Asthma Action Plan.
Use an N95 mask where appropriate, depending on current state of health, the PSI level and the time you need to spend outside. See MOH advisory for guidance.
There are no N95 masks certified for use in young children. International certification standards apply to use in adults only. Older children (upper secondary and after) can usually fit an 'S' size adult mask.
Preliminary data suggests that the AIR+ Smart Masks are suitable for use in Asian children from 7 years old and should pose no safety concerns when used with the micro-ventilator. If used, the mask should not be worn for prolonged periods, and should be removed if discomfort is experienced when wearing it.
Children with chronic heart and lung conditions may respond differently to mask use. Please seek medical advice from your family doctor or paediatrician early if your child experiences discomfort or if there are symptoms related to haze.
When the air quality appears to be worsening, keep doors and windows shut. Use of indoor air filters or portable air cleaning devices may help to reduce indoor air pollution. Use wet cleaning methods to remove settled dust e.g. mopping or wiping. Open doors and windows periodically to ventilate enclosed areas when air quality improves.
Dr Jenny Tang
Paediatrician From SBCC Baby & Child Clinic
Asthma, Lung, Sleep & Allergy Centre (Gleneagles Medical Centre)
Practice Address:
SBCC Baby & Child Clinic
Asthma, Lung, Sleep and Allergy Centre
6 Napier Road #04-15 Gleneagles Medical Centre Singapore 258499
Tel: 6475 0820/ 6397 6966 (Hotline)
Email: info@sbcc.sg




---
Ministry of Health has also issued a Haze Health Advisory guidelines on what precautions to take if the haze level rises.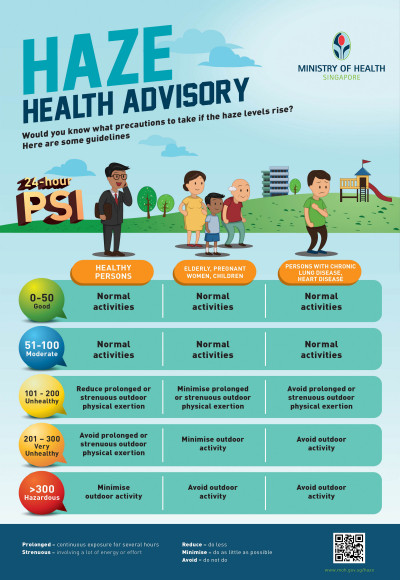 Source: Ministry of Health Website.
---
We have also included Singapore General Hospital's Immunity-boosting foods to eat during the Haze Period.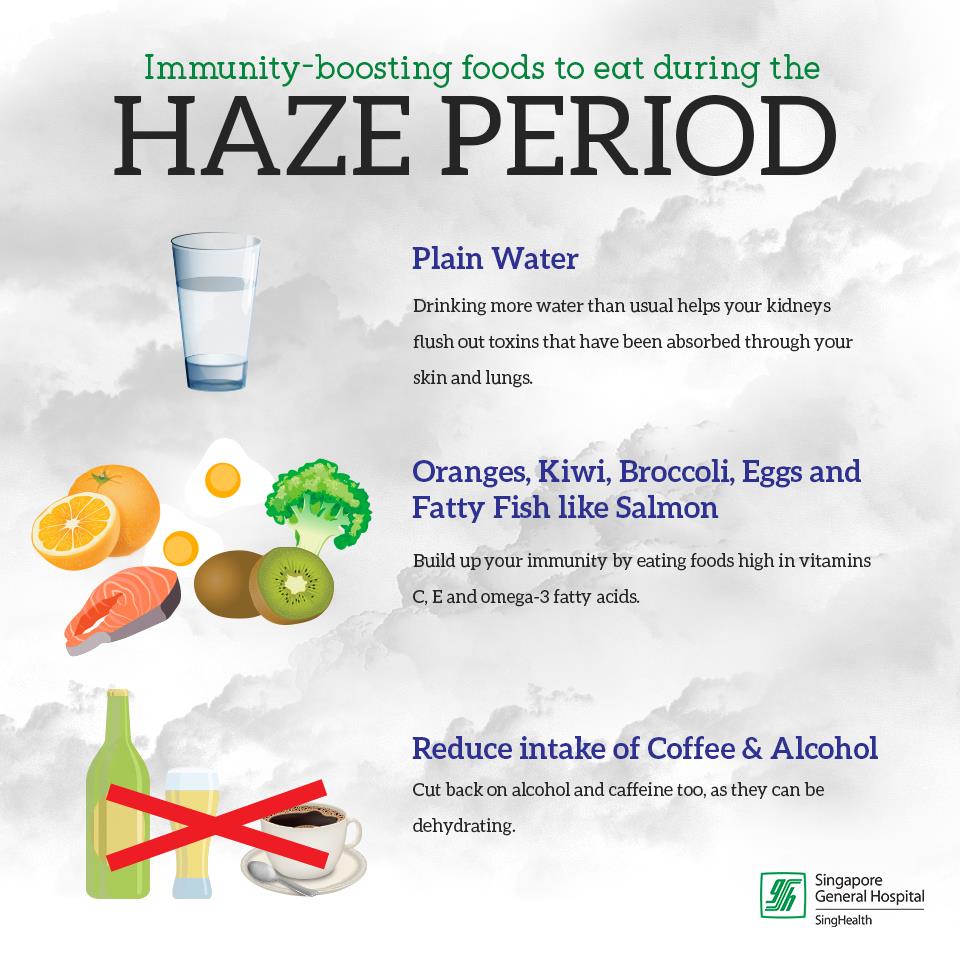 Source: Singapore General Hospital Facebook Page.
---
School Continuity Plan for Haze Situation from Ministry of Education (MOE):
MOE and schools will take mitigation measures based on the health advisory and air quality level for the day.
School Continuity Plan for Haze Situation is available here
Extract from MOE link: Closure of Primary and Secondary Schools
The Ministry will consider closing schools when the air quality forecast for the next day is Hazardous (24-hour PSI>300). We will announce the closure of schools at around the same time that the health advisory is released. Schools will contact parents to inform them of school closure for students.
---
If you find this article useful, do click Like and Share at the bottom of the post, thank you.
Stay in touch! Subscribe to our Telegram here for our latest updates.