Through play, children can gain a sense of self and an appreciation of their abilities. Rita Mulani, Managing Director of Gymboree Play & Music spells out the various types of play and their benefits.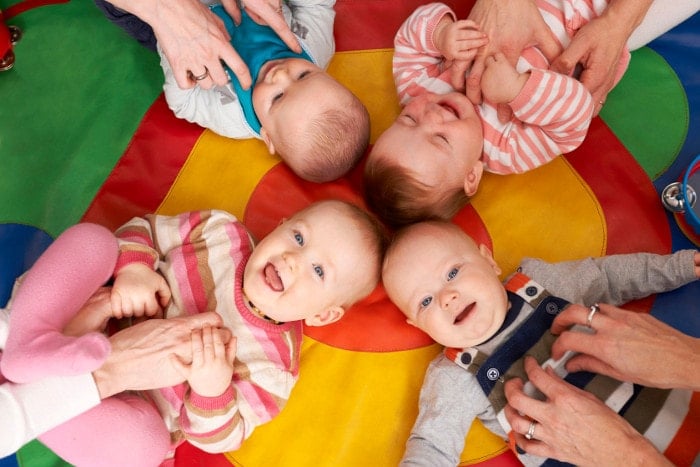 ---
Benefits Of Play For Children
Let's get physical
Through physical play, children develop their gross motor skills and cognitive skills. It's important to engage them in physical activities every week, whether it's an outdoor or indoor one.
⇒ Related Read: 3 Reasons Why Your Child Needs Physical Activity
Play something educational
Stimulate your child with different educational games. Such games improve their ability to focus while learning something new in the process. It also fosters their listening skills and problem-solving skills.
Go on play dates
Playing with their peers allows children to develop cooperation, sharing and social and language skills. When they create and participate in games of their own choosing, children learn how to resolve conflicts and develop respect for rules and the opinions of others.
Intellectual Stimulation
Introduce different words through picture cards and have face-to-face conversations with your child. Tell them stories and read to them. This supports language development.




Sensory Play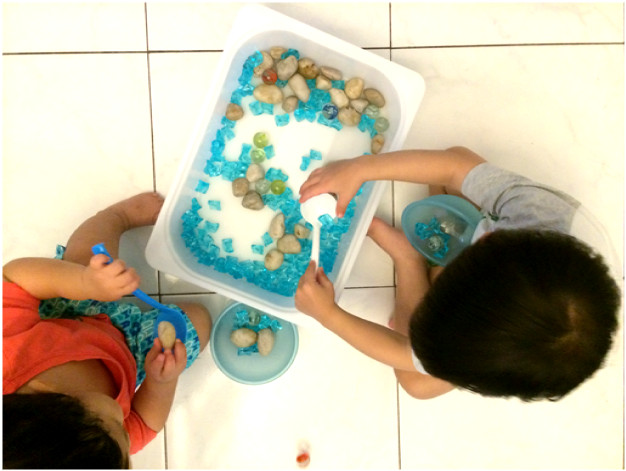 This includes any activity that stimulates any of your child's sense of touch, smell, taste, sight and sound. Sensory activities and sensory tables facilitate exploration and naturally encourage children to use scientific processes while they play, create, investigate and explore. Spending time stimulating the senses helps them to develop cognitively, socially, emotionally, physically and creatively.
Allow freedom, but set boundaries
Enough freedom should be given to children to help them develop their creativity and social skills. Let your child take the lead. They may find new ways to use materials, props, or even surprise us with new ways to play. However, boundaries still need to be set for them to learn about rules, and to ensure the safety of the child and others.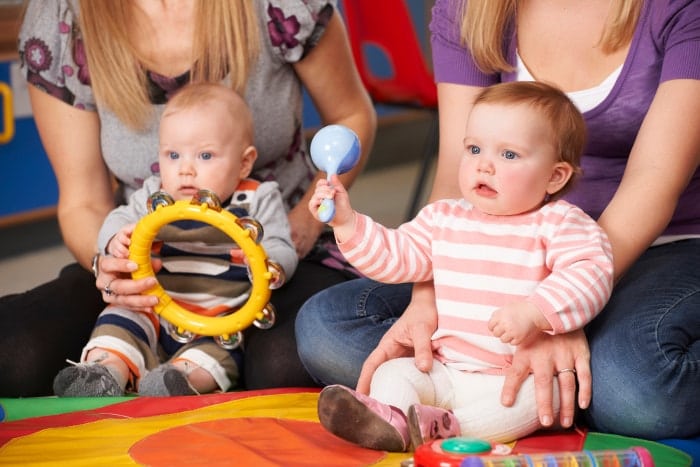 How you can make full use of your child's playtime:
Avoiding using electronic devices during play
Engaging with a variety of activities
Constant eye contact
Look out for your child's interest
Use positive words of encouragement e.g. "You can do it", "It's okay, try again"
When your child does a good job or stand up to their fears, acknowledge and praise them
Give assurance and feedback
Things to note during play
Signs include, always holding on to your child's body, hands or clothes. Trust and allow your child to creatively solve problems and to learn about cause and effect.
Always deciding for your kids
When your child is old enough to start thinking and have their own preferences, give them choices and freedom to explore and learn on their own. This develops an independent attitude. However, you are still present to guide them on certain matters, e.g. how to identify what is a safe and age-appropriate environment for them to explore in, right and wrong actions.
You may feel the need to control every little thing your child does, and that they are too young or too vulnerable to decide on their own. Most of the time, our intentions may be the purest of intention, but children need to make their own mistakes to learn.
Put away your smart phones and be involved!
By Rita Mulani, Gymboree Play & Music.
Read our Enrichment and Preschool Guide to learn about other enrichment programmes for your toddler or preschooler.
If you find this article useful, do click Like and Share at the bottom of the post, thank you.
Like what you see here? Get parenting tips and stories straight to your inbox! Join our mailing list here.