Join us in celebrating the outstanding achievements of these remarkable brands as they emerge victorious in The New Age Parents TNAP Awards 2023 (Home Essentials and Mum & Baby Care)! Get an exciting chance to win fantastic prizes by participating in our TNAP Awards 2023 Spot & Win Contest!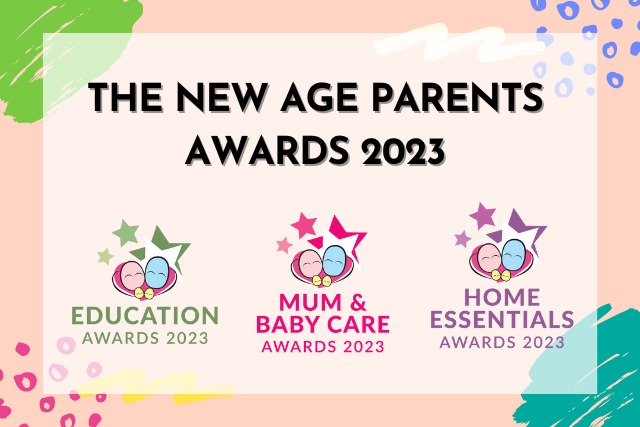 HOME ESSENTIALS
Wells Singapore
Best Water Dispenser for Home and Office Use
Quench your thirst for innovation and convenience with Wells Singapore, the trailblazing Korean lifestyle brand revolutionizing clean drinking water for homes and offices.
Their water dispenser, the Wells The One Water Dispenser, offers a glimpse of when cutting-edge design meets efficiency and purity. Savor six water temperatures, from icy cool to piping hot, ensuring every preference is satisfied. With energy-saving technology, Wells keeps your bills low and your eco-consciousness high.
Prioritizing health, the Duo Filtration system and self-sterilization technology ensure water is pristine and safe. The sleek, space-saving design integrates seamlessly into any environment. Discover the joy of exceptional water, exceptional design, and an exceptional life. Elevate your hydration game with Wells Singapore!
Read more ▶️ Clean, Convenient, and Cost-Saving Water with Wells The One Water Dispenser.
*******************************
TruSens
Best Air Purifier for Everyday Use
If you've been looking to prioritize clean air, TruSens is a brand you can't sleep on. TruSens stands as a wellness brand committed to enhancing daily living. With accolades including the Red Dot Award, TruSens offers Z-1000, Z-2000, and Z-3000 purifiers that combine aesthetics with advanced technology. Proprietary filtration and SensorPod™ adaptation ensure efficient purification. UV-C Light technology aids air purity, catering to families, pet owners, and allergy sufferers. PureDirect technology ensures thorough air distribution, while customizable Specialty Filters target specific needs. TruSens Performance Series purifiers excel with True HEPA filters, activated carbon, and UV-C light. Elevate your space with TruSens Air Purifiers, investing in cleaner air and a better quality of life.
Read more ▶️ Leveraging on Technology for Clean and Fresh Air: TruSens Air Purifiers.
*******************************
Crestar Fans
Most Trusted Brand for Ceiling Fan
Looking to install ceiling fans in your new abode? Look no further than Crestar Fans, where superior quality meets unparalleled expertise. With a rich legacy spanning over two decades and a footprint gracing 200,000 homes across Singapore, Crestar Fans stands as the trusted name in ceiling fan solutions.
Engineered for optimum comfort and energy efficiency, these fans guarantee robust airflow while prioritizing child safety through advanced technology. Not only do these fans enhance indoor air quality by promoting circulation, but they also reduce dust and allergens. The brand's commitment extends beyond products—expect responsive after-sales service and streamlined maintenance. Discover a wide array of options, from space-saving designs to customizable lighting and smart capabilities. Embrace the epitome of comfort and style with Crestar Fans!
Read more ▶️ What to Look Out For When Buying a Ceiling Fan in Singapore.

MUM & BABY CARE
Bliss Helper
Best Infant-care Trained Domestic Helper Agency
With its comprehensive suite of services and recognition as the Most Reliable and Trusted Maid Agency by TNAP, Bliss Helper is the go-to agency for families seeking a domestic helper in Singapore.
The agency thoroughly interviews and filters domestic helpers to ensure they meet the needs of employers. What sets them apart is their emphasis on comprehensive training, which includes local cultural familiarization, housework training, and specialized infant care training by partnering with PEM Confinement Nanny Agency.
Specializing in Indonesian and Myanmar domestic helpers and known for being affordable and reliable, Bliss Helper offers exceptional customer service too. Beyond matchmaking, Bliss Helper provides additional counseling services and training opportunities, ensuring they remain a one-stop solution for employers.
Read more ▶️ Most Reliable and Trusted Maid Agency – Bliss Helper.
*******************************
Evorie
Best Sippy Cups and Milk Bottles
You should only give your little one the best, especially when it comes to important essentials like sippy cups and bottles! Boasting 45 years of expertise, trust, and innovation, Evorie is the leading provider of mother and baby care products in Asia. Their range includes top-quality feeding bottles, sippy cups, and milk bottles, all crafted with cutting-edge Tritan™ technology for exceptional performance.
Tritan™ offers superior durability, clarity, and is resistant to odors and stains, making it the ideal material for baby products. Evorie's products have won accolades like the Good Design Awards, and their focus on functionality and style has revolutionized the way parents approach their child's hydration needs.
Read more ▶️ Discover TRITAN™ Material in Bottles with Evorie.
*******************************
LITTLE BEARNIE
Most Adorable Baby Essentials
Want your baby to be even cuter than they already are? Discover the world of Little Bearnie, where functional meets fashionable. From teethers to weaning must-haves and charming mini shoes, this brand has a knack for making the tiniest essentials exude style.
Wave goodbye to mundane teethers and embrace Little Bearnie's teething revolution, where trendy designs meet soothing relief. Their extensive collection caters to every parent's dream of combining fashion and function.
Or, if you are looking for the perfect baby gift, Little Bearnie's curated gift box sets, from Classic to Luxe, effortlessly blend practicality with beauty. Get ready to infuse babyhood with cuteness at every corner with Little Bearnie!
Read more ▶️ Little Bearnie: Instagram-Worthy Teething Accessories and Baby Essentials.
*******************************
Nature One Dairy®
Best Organic Milk Formula
Australian-made and committed to excellence, Nature One Dairy's Organic Toddler Milk Drink Step 3 is sourced from certified organic farms, ensuring the highest quality ingredients. The formula provides essential nutrients for optimal growth and cognitive development, including DHA and ARA.
With a perfect balance of fats, proteins, and carbohydrates, it serves as an excellent energy source for your active toddler. The formula also supports digestive health and immunity through Prebiotic GOS and probiotics. Convenient packaging and stringent testing further guarantee the safety and quality of this affordable, Australian-made choice!
Read more ▶️ Nourish Your Growing Toddler with the Finest Organic Milk Formula.
*******************************
OOMMI Probiotics
Best in Probiotic Care & Wellness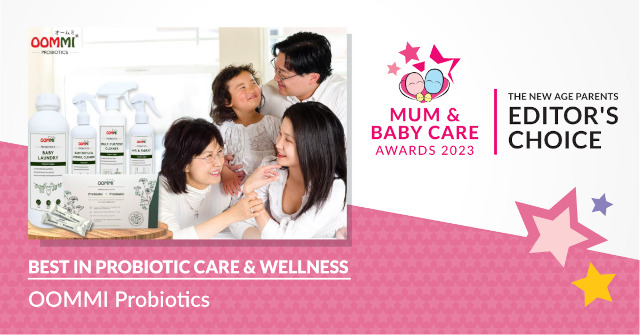 Oommi Probiotics specializes in harnessing Japanese micro-biotechnology to create a distinctive range of products tailored to individuals who prioritize quality. With a meticulous selection of ingredients, the brand's products stand out in a market flooded with alternatives.
Their best-selling Prebiotics + Probiotics supplement boasts a formulation of 5 billion colony-forming units of live probiotics, synergistically blended with prebiotics to nurture gut health. This supplement is enriched with essential vitamins and a refreshing real strawberry flavor, catering to children aged 1 year and above. Additionally, Oommi Probiotics' commitment to quality extends to a wider range of products, including Koso Enzyme, Household & Baby Care, and Pet Care. Choose Oommi Probiotics' natural solutions for a balanced microbial environment!
Read more ▶️ Unlock the Power of Probiotics: A Guide to Better Gut Health and Well-Being with Oommi Probiotics.
*******************************
Sleepy Bubba
Best Baby Sleep Consultant
Sleep is a precious commodity for new mummies, and Sleepy Bubba Pte. Ltd. truly understands that. The leading baby sleep consultant based in Singapore offers expert guidance and personalized sleep solutions for both mothers and babies. Sleepy Bubba aims to create a nurturing environment for the delicate mother-child bond to flourish.
The certified baby sleep consultant, Leann, utilizes the 4-stage Sleep Sense method, encompassing education, diagnosis, custom plan design, and execution with ongoing support. The programs cater to different age groups, ensuring age-appropriate solutions for newborns, infants, and toddlers.
With a focus on science-backed education, personalization, and confident outcomes, Sleepy Bubba helps tired parents achieve better sleep and promote healthy sleep habits for their little ones!
Read more ▶️ Sleepy Bubba – A Better Night's Rest For You and Your Child.
*******************************
SoapCeuticals Pte Ltd
Best Eczema Soap to Soothe Skin Irritation & Itchiness
A conscientious parent knows a child's comfort is paramount, especially in dealing with eczema. Amid a sea of skincare solutions, consider SoapCeuticals' all-natural eczema soap as a nurturing alternative to synthetic cleansers. Crafted for delicate skin, it offers relief in a week with natural ingredients that calm irritation, reduce redness, and promote healing. Free from harsh chemicals, it transforms bath time into a joyous experience, fostering a parent-child connection. Travel-friendly and compassionate, SoapCeuticals seeks to ease the eczema journey. Choose natural care and redefine bath time bliss. Experience gentle relief with SoapCeuticals today.
Read more ▶️ Rediscover Bath Time Joy with SoapCeuticals Natural Eczema Soap.
*******************************
STAR Confinement Nanny Private Limited
Best Confinement Nanny Agency
The physical toll of childbirth is huge, and new mummies need a crucial support system during the confinement period. STAR Confinement Nanny Private Limited, a renowned confinement nanny agency in Singapore, specializes in providing exceptional postpartum care for new mothers.
Established in 2013, the agency boasts a stellar track record, having served over 7,000 new mothers. Its highly trained and experienced nannies undergo rigorous training in traditional and modern confinement practices, ensuring comprehensive care.
Emphasizing nourishing meals, STAR's confinement meals are meticulously crafted to aid recovery and enhance lactation. With their commitment to reliability and trust, STAR Confinement Nanny Agency stands out as a premier choice for nurturing postpartum care.
Read more ▶️ Most Nurturing Confinement Nanny Agency – STAR Confinement Nanny Agency.
*******************************
The New Age Parents – TNAP Awards 2023 Spot & Win Contest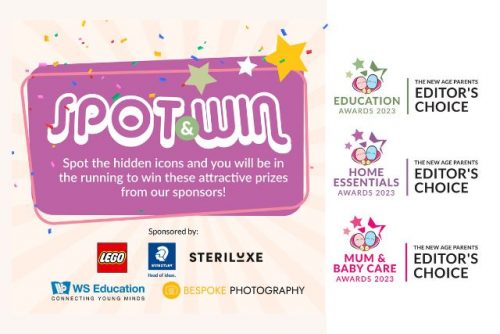 Ready to snag some enticing prizes? Wait no more! Get in on the action with our The New Age Parents Awards 2023 Spot & Win Contest for a shot at winning. Head over to the TNAP Awards 2023 Spot & Win Contest to join in. Best of luck!
* * * * *
Like what you see here? Get parenting tips and stories straight to your inbox! Join our mailing list here.
Want to be heard 👂 and seen 👀 by over 100,000 parents in Singapore? We can help! Leave your contact here and we'll be in touch.