Children's Day is just around the corner. Although we may secretly wish to be young again and receive all the presents during this period, it's definitely a great feeling to be the one giving as well.
⇒ Related Read: Children's Day: Activities To Do Over The Long Weekend
We have narrowed down some Children's Day gifts that you can consider gifting your child this special day without reaching too deep into the pockets!

1. Mini BBQ Portable Kitchenette Pretend Play
Perfect for hours of pretend-play fun! Engage them in imaginative play that simulate real-life situations and prepare them for the future Play kitchens and food toys are a wonderful way to expand vocabulary, teach manners, encourage independence and establish healthy eating habits.
You can get it here.
*******************************
2. Science Experiment Kits
Discover the world of hands-on science with our DIY experiment kits for children! Explore volcanic eruptions, concoct your own slime, perform captivating science magic tricks, and craft your very own bouncy balls. Science and fun collide in these engaging activities!
You can get it here.
*******************************
3. Inflatable Tumbler Toys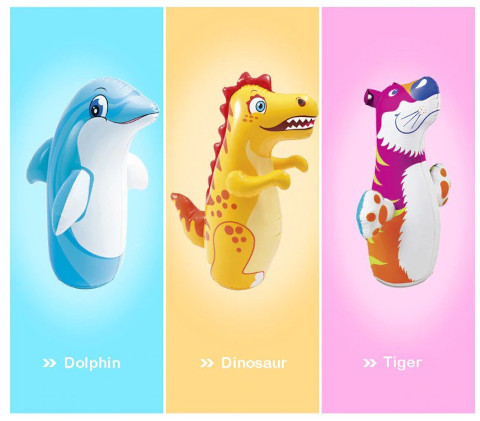 Animal-designed Hit Me Bag which, your toddlers will love to hit as they bounce back and do not fall flat. Just fill in air through the tight-fitting valve to inflate these BOP bags and they are ready to be hit.
You can get it here.
*******************************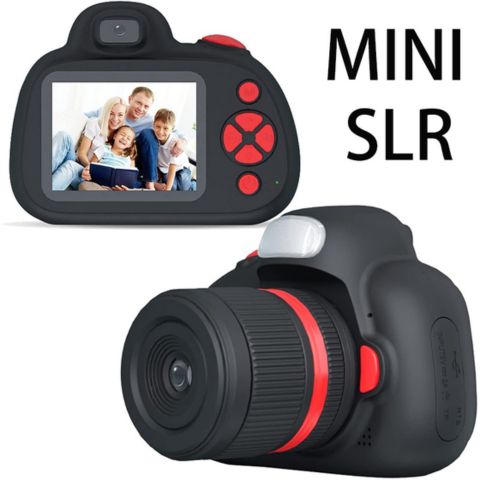 This is one toy that you may be tempted to own! Don't be fooled by its petite and cute design – this is an actual functioning digital camera designed for kids. The camera comes with an 8MP lens and films up to 1080P video resolution! Now you can sit back and let your little budding photographer help you snap those insta-worthy moments!
You can get it here.
*******************************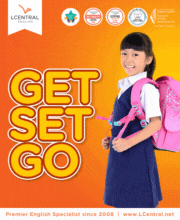 5. Children Balance Bike
Globber Go Bike Balance Bike is a balance bike designed to teach your child all essential motor skills and balance before transitioning to his / her first pedal bike. With our adjustable features, your child can take as little or as long as needed, making Go Bike the perfect match to begin your child's cycling life!
You can get it here.
*******************************
6. Children's Puzzle Toys
This kids race track set is a delightful and safe Easter gift for children. This set promotes skill development, ensures child safety with its ABS material construction, and offers educational fun with color recognition and creativity stimulation. Perfect for indoor or outdoor play, it promises endless hours of entertainment for your little ones.
You can get it here.
*******************************
7. Story Book Projector Torch Light
Image credit: Shopee
Read to your child using this story book projector torchlight. It is made from environmentally friendly non-toxic safety materials to make children feel more at ease. It contains 8 stories, 64 scenes and fairy tale world parade.
You can get it here.
*******************************
8. Children's Tent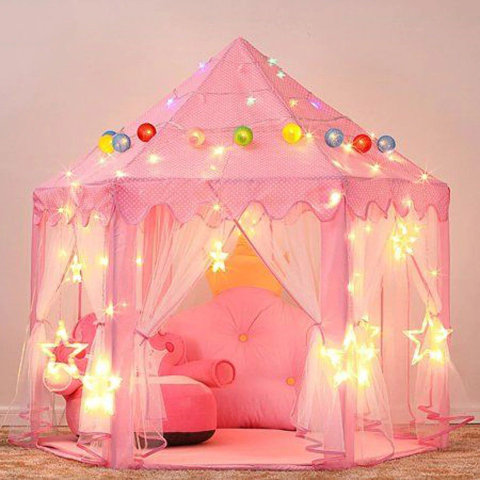 A children's play tent is a perfect place for children to let their creativity and imagination run free.
You can get it here.
*******************************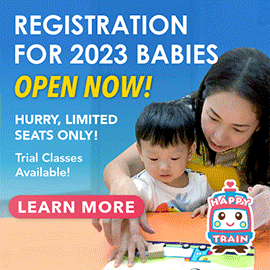 9. Cute Cat Panda Automated Steal Coin Money Box
Image credit: Shopee
The habit of saving starts from young. Let your child learn the importance of saving by introducing them to this animated money box. Simply place a coin on the 'plate' and a cute cat character will reach out from inside the box to take the coin from you! We believe they would engage in saving more and depositing more coins just to see the cat in action!
You can get it here.
*******************************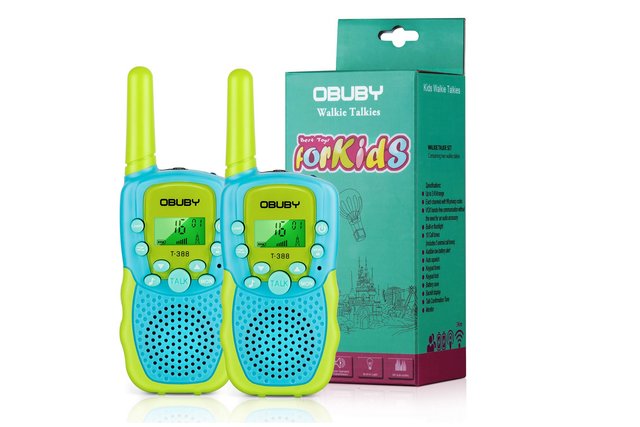 Image credit: Amazon
This will be a great hit with the kids! The walkie-talkie is great for both indoor and outdoor activities where your children can communicate with their friends or with you. The walkie talkie even has a lamp function which would be great if the kids are game for a camping trip!
You can get it here.
*******************************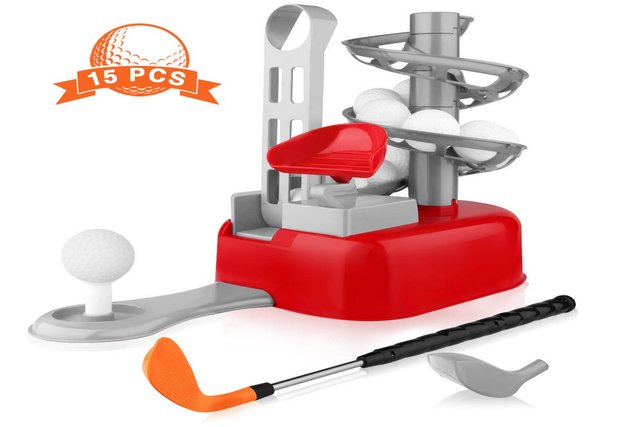 Image credit: Amazon
Love golf? Introduce your child to the world of golf too so the whole family can engage in a game or two together! Playing golf can promote a healthy active lifestyle for the family. What's more, your child will develop better hand-eye coordination and also improve their observation skills as they learn the correct golfing posture from you!
You can get it here.
*******************************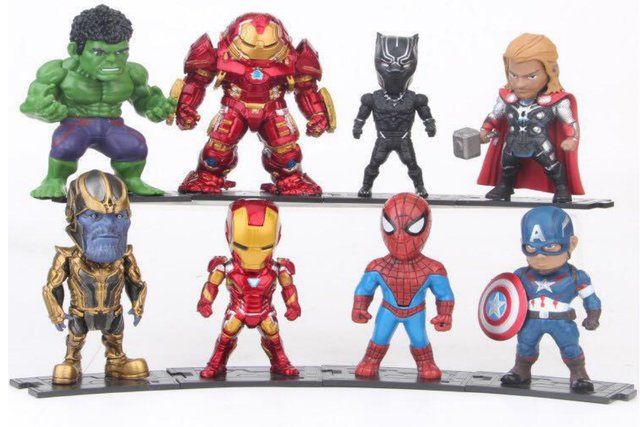 Image credit: Lazada
For kids who just can't get enough of their favourite Marvel heroes, we have just the right gift idea for them! This figurine set comes with eight miniature action-sized figures from The Avengers (Hulk, Iron Man, Black Panther, Thor, Spiderman, Captain America, Thanos). With this action figure set, kids can engage in imaginative play and recreate their favourite scenes from the movie!
You can get it here.
*******************************
13. 8.5-Inch LCD Drawing Pad/Writing Tablet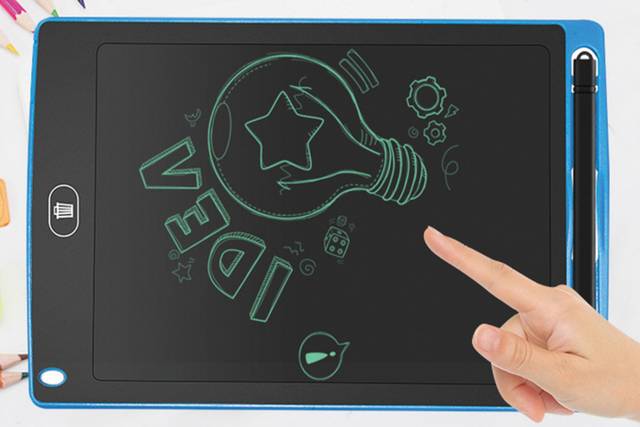 Image credit: Lazada
Does your child like doodling? This innovative e-writer lets the user doodle and write freely and with just a push of a button, you get to set the drawing board back to a blank one! There is no mess and you get to save on paper as well! A great tool for children to draw creatively and express themselves freely.
You can get it here.
*******************************
14. Children's Saving ATM Saving box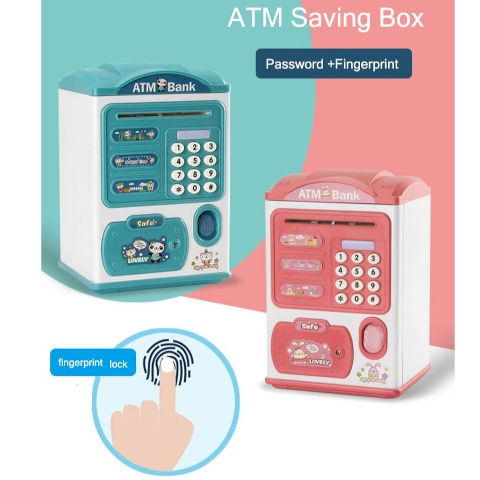 A unique bank that will not only help your kids save money, but also provide lots of fun! Automatic Rolling Banknote: Put your note into the roll slot, and it will automatically roll the money into the box. There is also a coin slot the top of the box that provided to save all kinds of coins.
You can get it here.
*******************************
15. Adorable Cute Talking Duck/Penguin
Cute Talking Duck and Penguin collection for your little ones, these cute little furbabies is able to help keep the little ones entertain, it sings songs and is able to record and playback whatever you say to them.
You can get it here.
*******************************
16. Origami Toys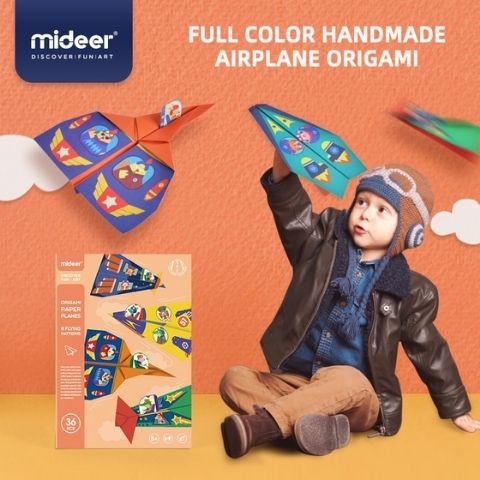 Image credit: Shopee
Practice the art of paper folding. Create 8 different origami airplanes using the included 24 colorful sheets of paper. Excellent for beginners and experienced folders. A great crafting kit that does not require glue or scissors! The art of origami encourages children to practice fine motor skills and use their creativity. Includes 24 sheets origami airplane paper (8 plane styles x 3 paper sheets each), 12 sheets colorful origami (6 styles, 2 sheets each), 2 sheets airplane stickers and 1 instruction book.
You can get it here.
*******************************
Note: All details are correct as of the time of publishing. While every effort has been made to ensure the accuracy and completeness of the information, no guarantee is given nor responsibility is taken for errors or omissions in the compilation. Readers are advised to check with the respective sellers for the most updated prices and details.
---
Children's Day 2023
Children's Day is on 6 October 2023. Do check out our list of fun Things To Do This Children's Day long weekend.
* * * * *
Want to be heard 👂 and seen 👀 by over 100,000 parents in Singapore? We can help! Leave your contact here and we'll be in touch.
Like what you see here? Get parenting tips and stories straight to your inbox! Join our mailing list here.