June 2019 is here! Want to know who is dropping by your nearest shopping mall? TNAP checks out some of the shopping malls in Singapore.
For June Holiday Enrichment programmes, visit June Holiday Enrichment Programmes.
Note: All details are correct as at the time of publishing. Readers are advised to check with the various event organisers for the most updated schedules.
NEX

This June holidays, Marvel Studio's Spider-Man™ will be springing into action at NEX. Catch your friendly neighbourhood superhero before he embarks on a European vacation in his upcoming movie, Spider-Man™: Far From Home. Hot off the Avengers: Endgame movie, Spider-Man™ will be returning to the big screen this July and NEX is creating an atrium-filled Spider-Man™ activity and entertainment zone with life-sized replicas for its shoppers.
Spider-Man™ Meet & Greet
Date: 14, 15, 16, 21, 22 and 23 June 2019 (Friday to Sunday)
Time: 2pm to 4pm
Venue: NEX Atrium, Level 1
For more information, visit A "Far From Home" Adventure @ NEX With Spider-Man
*************************************
SUNTEC CITY

Super Wings is an action-packed preschool series about an adorable jet plane named Jett, who teams up with his friends to travel the world delivering packages to children while finding creative solutions to the challenges and problems they face. Super Wings have the ability to transform from planes into amazing heroes who can run, lift, dig and even dive deep under the sea!
Super Wings Live Show & Meet and Greet
Date: 14 to 16, 21 to 23, 28 to 30 June 2019
Time: 2pm and 7pm
Venue: Suntec City North Atrium
A meet-and-greet session follows after the performance where you can land an up close and personal photo opportunity with your favourite airplanes.
For more information, visit A World Of Adventures At Suntec City!
*************************************
CHANGI AIRPORT

Spider-man Meet and Greet
Date: 1-2, 8-9 and 15-16 June 2019
Time: 2pm and 7pm
Venue: Terminal 3, Basement 2, ST3Ps
Ahead of the launch of Marvel's latest film Spider-Man: Far From Home on 2 July, Changi Airport is bringing the Spider-verse to Terminal 3 for the June school holidays!
Your friendly neighbourhood Spider-Man will also be swinging into town for exclusive meet-and-greet sessions!
For more information, visit Spider-Man Swings in to Changi Airport this June School Holidays
*************************************
SENTOSA COVE VILLAGE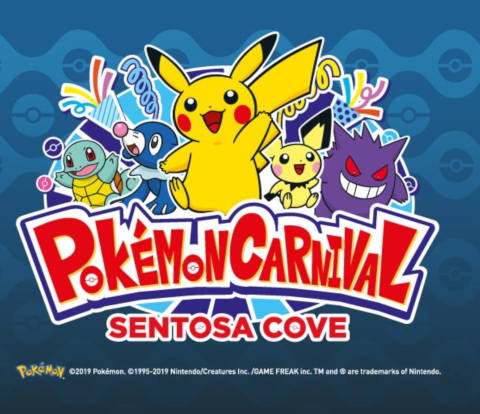 Marking the first time in Asia where fans will be able to see all 403 Pokémon from the Pokémon region of Alola in one place, the Carnival will also feature the hugely popular Pikachu Parade. Plus, Pokémon plushies will be up for grabs when guests complete the Pokémon Adventure, which will take fans on a journey around Sentosa Cove Village.
Pikachu Parade
Date: 16, 18, 20, 22, 24, 26, 28 and 30 June 2019
Time: 8.15pm
Venue: Sentosa Cove Village concourse
Pikachu Meet & Greet
Date: 15, 17, 19, 21, 23, 25 27 and 29 June 2019
Time: 7pm and 8.15pm
Venue: Sentosa Cove Village concourse
For more information, visit Pokémon Carnival At Sentosa Cove Village.
*************************************
CITY SQUARE MALL
Meet your favourite rescuers in their Ultimate Fire Rescue uniforms after the LIVE Show and snap a photo with them when you spend a minimum of $40* at City Square Mall.
For more information, visit June School Holiday Program At City Square Mall
For other up coming events, visit Events in Singapore.
---
It is the one month June school break, we have compiled a list of activities and things to do this June School Holidays 2019. Click the image to find out more.
If you find this article useful, do click Like and Share at the bottom of the post, thank you.
Want to be featured here? Leave your contact here and we'll be in touch.
Stay in touch! Subscribe to our Telegram here for all our latest updates.