Father's Day is coming right up and if you're at a loss at choosing that perfect gift for daddy dearest or your husband, here is our list of recommendations, ranging from electronics, healthcare, entertainment to fitness. We're sure he'll love the thoughtful gesture behind the gift even more!

BEVERAGES
1. Thirsty "Cheers Dad" Gift Box
Designed like a toolbox, this is a cute reminder that he's appreciated for everything that works like a charm in our homes. Instead of gifting him with yet another pair of socks this Father's Day, why not get him this gift box? It will show him that you love him beery much.
This gift box features:
A curated selection of mixed craft beers packed into a gift box designed to look like a neat toolbox.
Different craft beer styles from light to bold that's bound to build up excitement
A limited edition beer tasting glass for maximum drinking enjoyment.
Joke cards that will keep him entertained while sipping on his beers.
Complimentary gift message card that you can choose to either personally handwrite on or let us print a customised message on.
The Thirsty "Cheers Dad" Gift Box is available at $60. Order before 4pm to receive free same-day delivery. Visit here more information.

HEALTHCARE
2. OSIM uJolly Back Massager
Working from home has become the norm for most of us. While it is easy to get carried away working, we must remember to take a breather every now and then and to stretch and relax those tense muscles!
The OSIM uJolly Back Massager is a great add-on for the home, especially when you feel that your spouse (or you) need a good massage after a day at work! It has four different massage programmes such as Neck and Shoulders, Energise, Relax and Lumbar so you can target the area that requires more easing.
Available online here.
*******************************
3. Cheong Kwan Jang Korean Red Ginseng Extract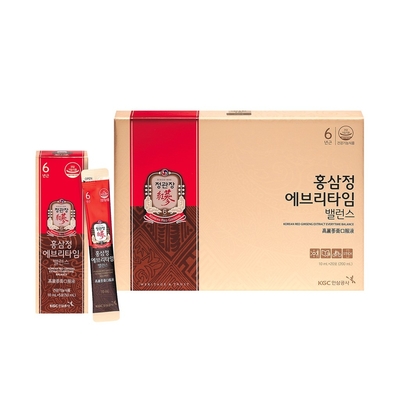 Ginseng is a great source of energy, however, the process behind preparing it can be time-consuming and tedious. The Cheong Kwan Jang Korean Red Ginseng Extract comes in convenient and portable sticks. Best of all, they are ready-to-drink, making it a perfect (and healthy) gift for busy dads out there who need an energy booster!
Available online here.

CAKES
4. Black Sesame Mochi Cheesecake
Father's Day Special ~ Black sesame is one of the basic ingredients in Japanese and Asian cuisines. Don't let these micro sized ingredient fool you. Black Sesame Seeds imparts a roasted nutty flavor with deep earthy undertones, and when mixed into the smooth velvety Cheesecake mix, you wouldn't be able to resist how marvelous this combination taste! They'll also added Mochi bits in this one for that extra QQ texture! Triple the joy!
Available online here.

ELECTRONICS
5. Ultimate Curved Gaming Monitor
Gift dad a new monitor for his home office that will bring even the most boring Excel spreadsheet to life. The SuperSolid XG340R Ultimate Curved Gaming Monitor 34″ Ultrawide display panel gives an incredible cinematic experience, enhancing anything you throw at it. The ultra-thin bezels also offer a clean look, and an improved height adjustable stand provides unprecedented viewing comfort for both work and play.
Order one via the Dreamcore Official Store on Lazada here to get an exclusive $150 off.
*******************************
6. Mechanical Gaming Keyboard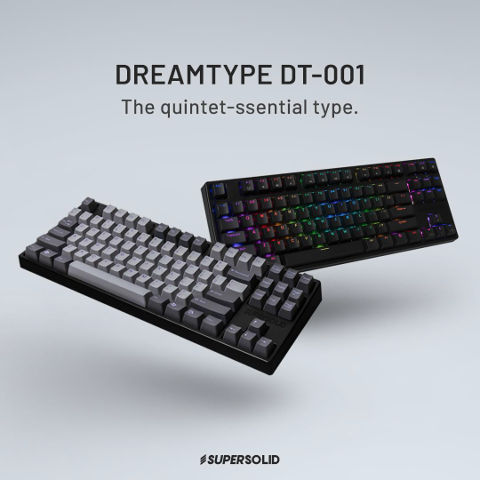 This no-frills, wireless keyboard will change your dad's typing experience. With its ZeroWarp steel frame that provides a more stable typing surface and tenkeyless 87-key layout for ergonomic comfort, it is the perfect blend of quality, choice and affordability. PS: It's also deliberately engineered to give that satisfying "thock" sound we all love.
Order one via the Dreamcore Official Store on Lazada here to get an exclusive $40 off.
*******************************
7. Arlo Essential Indoor Camera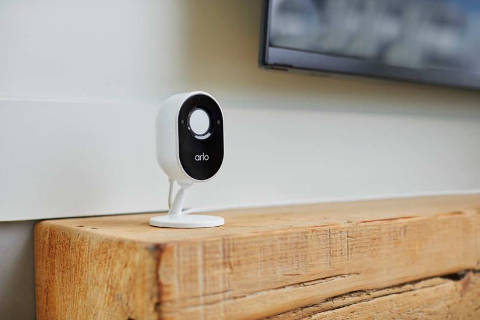 The Essential Indoor Camera makes for a perfect addition to the home especially if you are looking to gift your dad a smart home camera that delivers superior video surveillance and security. Equipped with an easy-to-control, automated privacy shield, users can automatically activate the privacy shield that covers the camera lens. Knowing your loved ones are safe in the comfort of their homes will give them the ultimate peace of mind.
You can get it online at $199 via Shopee and Lazada.
*******************************
8. Sharp Earbuds
Dads who enjoy great sound and a convenient exercise companion will love this one! Sharp's latest premium wireless earbud with anti-noise cancellation, the HP-TW30 allows for reduction of background noise and reduced ambient noise at 22dB for relaxation, concentration, focus and enjoyment. With a perfect stereo sound quality with deep bass, superior sound profiles and amplified volume capacity, users will be able to enjoy quality sound with these earbuds. Other than that, it is also water resistant at IPX4 splashproof which is perfect for the gym or light exercises.
Available online here.
*******************************
9. Flujo Aluminium Headphone Stand
This headphone stand is not just nice to look at but it's also extremely functional and useful! It comes with a 3-Port USB 3.0 Hub Adapter and a cable organiser to help organise the cables on your work or gaming desk. The stand is compatible with all headphones so you won't have to fret about getting the right stand as a gift.
Available online here.
*******************************
10. Ariston Andris2 Top 30 Smart Water Heater
Have you thought of giving your dad a WiFI-enabled smart water heater where he could save waiting time and pre-heat hot water while on the way home after a long day's work?
This can be easily done with Ariston Andris2 Top WiFi-enabled smart water heater with Aqua Ariston Net App Control. He can also monitor his shower habits through energy consumption reports and save on utility bills!
Available online here.
*******************************
11. Cornell 2-in-1 Steamboat BBQ
Nothing can beat a good meal at home! With this 2-in-1 steamboat / BBQ grill, your dad will definitely enjoy a hearty meal for Father's Day. Compact but serving up a sizable portion of hotpot (2.5L stockpot), this is a great gift to keep in the home whenever you feel like dishing out a yummy meal for him!
Available online here.

ENTERTAINMENT
12. Nintendo Switch Console Gen 2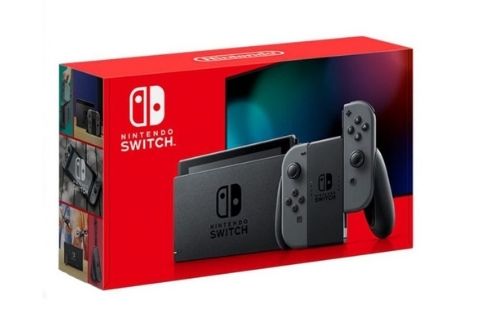 The Nintendo Switch is both a home console and a handheld device – a hybrid of sorts. On the go, it'll be in the form of a tablet that also has a docking station which then plugs into your TV – so your husband can play his favourite games whenever and wherever! The Nintendo Switch system also enables gamers to play the same title wherever, whenever and with whomever they choose. The mobility of a handheld is now added to the power of a home gaming system to enable unprecedented new video game play styles.
Available online here.
*******************************
13. Sony Soundbar
If your dad loves the occasional thriller and action movies, we guarantee this will supplement your cinematic home experience! Sleek and sophisticated, this soundbar will blend right into your home while giving you the best movie experience with all-surround sound. Let's get the show running!
Available online here.

FITNESS
14. Asics Running Shoes
For the dads who love a good workout, this ASICS running shoes will make a great addition to the workout shoe collection! Pssst, this pair of running shoes are on 30% OFF so do grab them while they are still on sale!
Available online here.
*******************************
15. ROADR 900 Sunglasses
For the dads who are out in the sun, protect their eyes from the sun with ROADR sunglasses. It is designed for a wide field of vision and interchangeable lenses for use in sunny or cloudy weather. One lens that adjusts automatically to the ambient brightness, plus a yellow lens to improve contrast in low light conditions.
Available online here.
By Marinne Santiago.
* * * * *
If you find this article useful, do click Like and Share at the bottom of the post, thank you.
Want to be heard and seen by over 100,000 parents in Singapore? We can help! Leave your contact here and we'll be in touch.