Mr Kelvin Mok was 33 years old, when his beloved wife passed away on October 2012.
It was on their fifth year of marriage when Kelvin's wife, Chia Yen was diagnosed with Stage 4 lung cancer in June 2011, with only a few more months to live. She was only 32 years old.
After the passing of his wife, he had to raise his then 4-year-old daughter, Janice, as a single dad, together with the help from his parents and parents-in-law.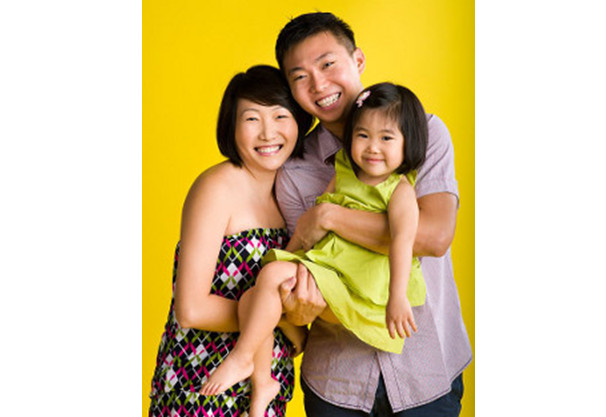 Kelvin Mok, with Chia Yen and his daughter, Janice.
Photo courtesy of Kelvin Mok
Raising Janice
Kelvin shares that he was very blessed to have good support during the grieving period – his reliable in-laws and family, a dependable childcare facility and the caring support from many friends.
The most challenging months were the first few months when his wife died. The emotional adjustments were the toughest – he needed to give himself headspace to grief, yet at the same time, be aware of any negative or false thoughts that crept into his mind.
Riding through the Storm
While his life seems to have halted because of the sudden demise of his wife, his parenting role, has to continue on. In his bereavement, Kelvin also had to quickly resume his role as a father, and a mother, to his little girl. It was especially hard because many times his grief would cloud his sense of judgment as a parent.
A Balancing Act
Kelvin needed to take on the role of a mother and a father, and the role as a main caregiver and disciplinarian for Janice.
He also needed to grieve and keep his cool, even when his child acted out. He needed to show empathy to his 4-year-old daughter, who was also mourning her mother.
When his wife was going through her treatment for cancer (for 1.5 years), Kelvin left his job and looked after the family wholeheartedly. He took care of all the basic and practical needs of the family – such as food, bills and household chores.
This sacrificial choice allowed Chia Yen to fully focus on spending her remaining moments and little energy left for activities that Janice loved. Kelvin became the main caregiver for Janice almost overnight.
Simple and Natural Tasks Become Challenging
Kelvin adds that one of the challenges he had raising with raising a daughter alone, can be simple tasks like getting her dressed for school.
He admits, "It can be challenging trying to get a ponytail up, or at least get her hair tied up nicely so that she looks neat and pretty when she goes to school,"
His big fatherly hands fumbled each time he tried to get a rubber band across a small bunch of thin fragile hair.
Natural tasks like going to the toilet also became more challenging when your child is of the opposite gender. When his wife was around, he was able to go to the gents without any considerations, because she would be there to watch over Janice.
When his wife was no longer around, he needed to consider Janice too, when they were out and he needed to go to the gents. The solution? He looked for handicapped toilets so that it would be more bearable for Janice to enter the cubicle with him.
Also, he would distract her by keeping her occupied with his smartphone, so that he could focus on his toilet duties. It was moments like these, that he found that his smartphone was his 'pee' saver!
A Silver Lining
While it is hard being a single parent, Kelvin believes he shares a closer bond with his daughter.
Whenever Janice approached him to hold his big rough hands to sleep or approached him for a father-daughter cuddle, his heart would be overflowed with joy and assurance, that all his struggles were worth it.
"Those are really heart-melting moments which I cannot get enough of!" Kelvin exclaims.
While there were many trials and challenges as a single father, the father affirms it does get easier with time.
As time went by, he could process the death of his wife, and also had more opportunities to adjust to the new physical and mental routines. Janice too had time to adjust to her father's new role as the sole parent and bond with her father.
"If any single fathers think that things will only go downhill from here on, know and believe that it will only get better."
Kelvin's Advice to Family and Friends
If you have a family member or friend who is a single dad, here are ways on how you can offer support.
Ask the dad specifically about areas that he needs help with so that you can cover the areas he lacks. This will allow him to focus on spending more time with his child.
"For example, I don't cook that well, but my mother-in-law does. She helped by preparing delicious and nutritious meals for Janice. By delegating this area of need to her, it allowed me to focus on my daughter's emotional needs." Kelvin shares.
Offer regular babysitting duties
This allows fathers to have guilt-free moments to reflect, process what is happening, and grieve (if it's a loss of a loved one). It also gives them pockets of time to rest, and some sanity in the midst of the arduous parenting journey.
Kelvin's Tips To All Fathers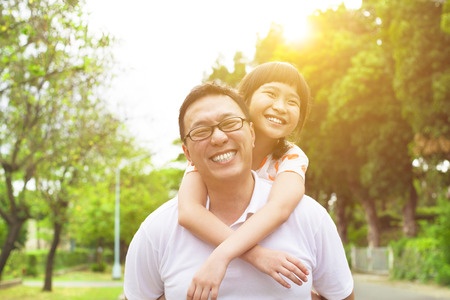 1. Fathers play a hands-on role in looking after a child
From the very first day the child is home. If something unfortunate happens, the transition to take on the role of a primary caregiver would be less arduous.
2. Shower your child with the five languages of love
They include: Words of affirmation, acts of service, quality time, receiving gifts and physical touch.
3. Have the desire to learn to be a better parent
Through parenting courses or just picking up good parents books to read. Ask around and get great ideas on activities such as craft activities, parks or kids performances to bond with your child.
4. Devote your time as a father at the right places
Between having a father constantly around or having lots of toys and a huge house, I strongly believe that a child would choose the former. Choose wisely and devote your time as a father at the right places.
An organisation has people to choose from to fill your role when you are away, but your child only has you as his or her father. No one else can fill that role.
5. Allow your child to spend time with close aunts or friends who are mothers
The roles of a mother and father do differ. Even when mum is no longer around, there is really no way a father can fill those shoes. I strongly believe that a single dad should still do his best to fulfilling his duty as a father.
As for the 'lack' of a mother, allow your child to spend time with close aunts or friends who are mothers. Their presence will help fill the gaps that only another fellow mother can fill.
6. Be consistent in the area of discipline
Through raising Janice as a single father, I learnt that the most important parenting rule is to be consistent.
When I am fickle with my decisions (give in some times and not give in at other times), she gets confused about what I am trying to enforce. Even today, I am still learning in the area of loving and disciplining my child.
Through it all, the most important thing is to always assure your child of your love for them.
By Yvonne Chee.
Updated on 4 March 2019. A version of this article was first published on 25 June 2013.
* * * * *
Like what you see here? Get parenting tips and stories straight to your inbox! Join our mailing list here.
Want to be heard 👂 and seen 👀 by over 100,000 parents in Singapore? We can help! Leave your contact here and we'll be in touch.