Movie Title: Thomas & Friends: The Great Race
Actors: Mark Moraghan, John Hasler, Jonathan Broadbent, Nigel Pilkington
Director: David Stoten
Format: Animation
Rating: G
Production Yr: 2016
Language: English
Run Time: 60 Minutes
Country of Production: UK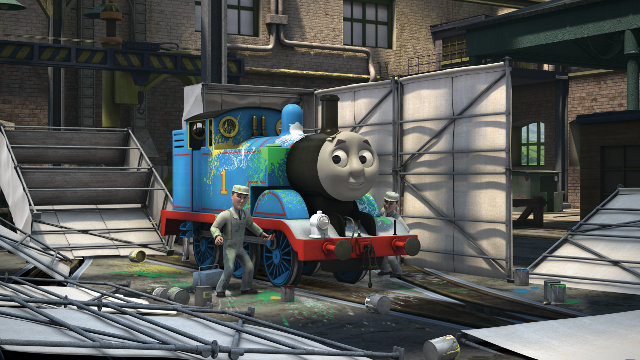 Get ready, get set, GO! The race is on for Thomas & Friends' in this action-packed musical adventure!
When the best engines from around the world gather to compete in The Great Railway Show, Thomas is determined to find a way to represent Sodor. But he's left disappointed as Gordon is chosen and is streamlined into 'The Shooting Star' for The Great Race. With Gordon and the other engines making the journey to compete, something suddenly goes terribly wrong? and Gordon is in danger! Will Thomas get to the mainland in time to help him and save the day?
Join Thomas and his new international friends in this high-speed movie where friendship always wins!
Exclusively at GV cinemas from 11 August 2016.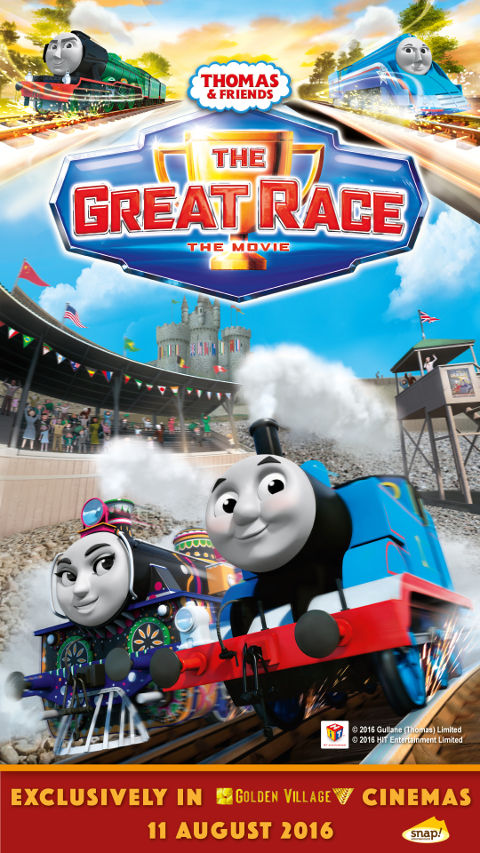 Joining Thomas the Tank Engine are 13 international engines from the likes of China, India, Mexico and Brazil, which certainly gives the film's name a double meaning.
Here's the full line-up!
Ashima of India
The Flying Scotsman
Racing Vinnie of North Amercia
Axel of Belgium
Raul of Brazil
Etienne of France
Gina of Italy
Frieda of Germany
Yong Bao of China
Ivan of Russia
Carlos of Mexico
Rajiv of India
Shane of Australia
Introduction to Characters:
Thomas & Friends: The Great Race Unveils Diverse Train Line-up