Q: My child is learning Mandarin now but I am very poor in written and conversational Mandarin. How can I ensure that my child gets enough exposure to the other language at home?
Firstly don't fret, you are not alone. Many parents are in the same situation and they still manage to bring up children who enjoy and are competent in the language. There are a number of ways you can increase your child's exposure to Mandarin without actually speaking or reading it yourself.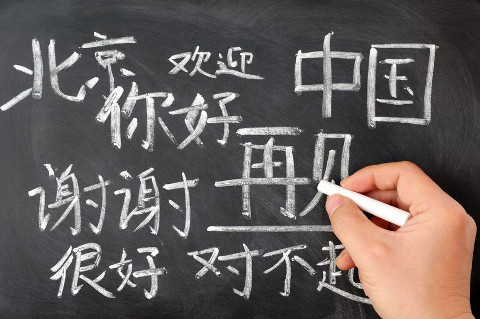 Here are a few examples of ways you can do:
1. Exposing children to Chinese DVDs and quality television programmes
This will increase their ability to speak Mandarin and create awareness of the written language.
2. Children love stories
They look forward to their bedtime reading ritual, which also offers parent and child the opportunity to enjoy language together. Listening to an audiobook, while following the written text of a story at the same time, is an excellent alternative to reading if the parent is not linguistically confident.
This is a great way to increase vocabulary while the child absorbs the expressive dynamic of the language. You can create a place on the bookshelf that is specially designated for books in Chinese.
3. Singing is a great way to remember language
Matching words with melody are effective ways to build vocabulary so invest in Mandarin CDs and music videos – and singing around the house together is fun!
4. Television can be a powerful learning aid when used sensibly
A specific time during the day can be set aside for watching children's programmes as long as this is followed by a relaxed discussion with questions that prompt the child to remember and talk about what they have seen. For the longest time, my son thought certain cartoons only came in Mandarin!
5. Arrange play-dates with children who speak Mandarin
If possible, arrange play-dates with children who speak Mandarin as their first language and ask their mums to only speak to your child in Mandarin.
6. Have a baby-sitter who speaks in the language
See if you can arrange a Mandarin-speaking 'babysitter' to come over a couple of times a week for about 2 hours. This should not be a dull tutor session, but rather someone who plays with your child and only speaks with them in Mandarin. Children learn far more if they are motivated, relaxed and enjoying the experience.
Even if you bring Mandarin into the house in the ways I have mentioned, the possibility of having discussions about the stories, songs or TV shows is limited if you are not comfortable in the language.
Language Exposure Outside of Home
In that case, it is important to arrange regular exposure to the language outside the home. An enjoyable way to increase your child's exposure to Mandarin could be a Chinese cultural arts programme which involves music, songs, dance, calligraphy, brush painting, traditional stories and idioms. This is a wonderful way to bring language alive, spoken and written.
The more opportunities a child has to use a second language, the more easily they will catch it and consequently feel confident to use it. Overseas travel provides one of the most dynamic learning opportunities for this to happen.
In-depth exposure to indigenous culture and local vernacular helps put language into context for both the children and their families, whilst creating memorable bonding experiences too.
My own daughter was so proud of herself when she was able to translate the taxi driver for us when we were in Beijing. She just loved that she could do something far better than me and that I was so proud of her!
It is important to keep in mind that the most important link in the process of learning a language is the person who models that language, whether parent, teacher, caregiver or helper.
If it is not going to be you, then pick the language models with care. Ensure that they avoid destructive criticism or negative comments and always celebrate effort as well as success.
Parents can show a personal interest in learning a language, even if they are not native speakers themselves, by encouraging their child to teach them words learnt in school. This is very empowering for a child because they enjoy becoming the "teacher".
Finally, good luck and don't give up, even if you don't speak Mandarin well yourself you can help your child to.
By Fiona Walker, Principal Of Schools / CEO, Julia Gabriel Education.
Fiona Walker joined Julia Gabriel Centre in 1991 as a teacher and is now the Principal of Schools / CEO of Julia Gabriel Education. She holds a Masters in Early Childhood Education and is a qualified Montessori teacher with more than 20 years of experience in providing quality education for young children. She is committed to the ongoing development of teachers and curriculum in Julia Gabriel Education.
This article was first published in The New Age Parents online magazine.
If you find this article useful, do click Like and Share at the bottom of the post, thank you.
Want to be heard and seen by over 100,000 parents in Singapore? We can help! Leave your contact here and we'll be in touch.