The highly interactive exhibition will be showcased for the first time in Southeast Asia.
Date: 29 October 2016 to 5 March 2017
Venue: The Annexe, Science Centre Singapore
Admission: $18 for Children, and $25 for Adults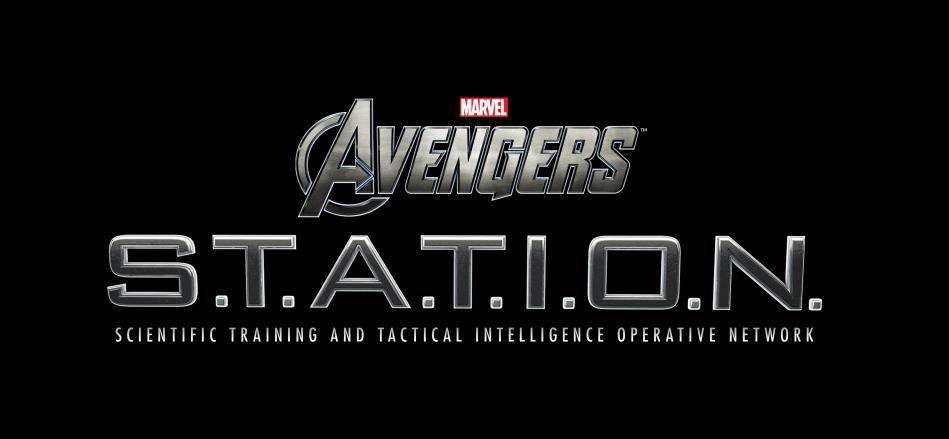 The world's favourite superheroes will assemble at the Science Centre Singapore (SCS) this October as part of the Marvel AVENGERS S.T.A.T.I.O.N. exhibition, which aims to bring to visitors a once in a lifetime interactive experience.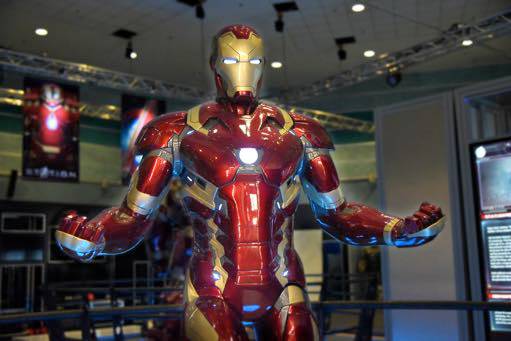 AVENGERS S.T.A.T.I.O.N (Scientific Training And Tactical Intelligence Operative Network), is proudly presented by Victory Hill Exhibitions ("VHE"), SCS and The Walt Disney Company Southeast Asia ("Disney"). The immersive travelling attraction has made its way from New York, Seoul and Paris, and will take visitors in Singapore on an action filled journey into the Marvel Cinematic Universe.
Featuring Marvel characters Captain America, Thor, Hulk, Black Widow, Iron Man and Ant-Man, the exhibition promises to take visitors on a sensory adventure deep into the world of these superheroes. As part of the interactive experience, visitors will take on the character of recruits, and learn more about the characters while becoming part of a combat support network for The Avengers team.
The entertaining and educational exhibition has been curated around S.T.E.M. (Science, Technology, Engineering, and Mathematics) in partnership with NASA, the Science & Entertainment Exchange (a program of the National Academy of Sciences), Neuroverse, JPL and Gamedesk.
Associate Professor Lim Tit Meng, Chief Executive of SCS said, "We are delighted to host the Avengers S.T.A.T.I.O.N. exhibition which boasts of the latest technology and inspiring learning experiences. Visitors will have an opportunity to discover the role of STEM behind their favourite science fiction superheroes, and will also be able to see the power of STEM in creating a new realm of possibilities. Through this, we hope to unleash their potential in becoming engineers or scientists, and to inspire them to explore the world of science and technology and empower them to be able to change the world and create their own future."

[Panelists At The Marvel's AVENGERS S.T.A.T.I.O.N. Event Announcement. From Left to Right: Mr Ron Tan, CEO, Victory Hill Exhibitions and Executive Director Cityneon Holdings; Associate Professor Lim Tit Meng, Chief Executive, Science Centre Singapore; Mr Rob Gilby, Managing Director, Disney, South East Asia]
"The purpose of this announcement is also to invite potential partners from marketing and media, exhibitions, technology, finance, transport and logistics industries who can work with the Science Centre to drive the experience and bridge a connect between what is fiction and soon to be science reality, " he added.
Mr Ron Tan, Executive Director of Cityneon and CEO & President of Victory Hill Exhibitions remarked: "We are very excited to partner with SCS to host Marvel's AVENGERS S.T.A.T.I.O.N in Singapore. The attraction has traveled successfully to different parts of the world and will now premiere in Southeast Asia, calling SCS its home. I believe this immersive attraction, together with our experienced partner, will bring forth a unique experience to all, especially the avid Marvel fans!"
---
What is AVENGERS S.T.A.T.I.O.N.?
It is an immersive experience that allows visitors to live within the marvel cinematic universe and become part of the adventure by studying the science behind their favourite superheroes. It features original sets, props, costumes, interactive and special effects.
The Mission
Visitors enter as recruits and granted probationary status with the objective of experiencing and learning the world of the Avengers by carrying out detailed examinations of the History, Genetics, Technology, Mission and Personal Profiles of the Avengers Team.
The characters featured are:
Iron Man
Thor
Captain America
Hulk
Black Widow
Hawk Eye
Ant Man
Vision
Falcon
Catch a Marvel Movie!
A Marvel movie will be screened at 11am and 3pm daily during the entire period of the exhibition. The entrance and exit will be from the exhibition hall. Admissions charges to the Avengers S.T.A.T.I.O.N. exhibition still apply.

Photo credit: Science Centre Singapore
Stay tuned for more information via our facebook page or science.edu.sg/AvengersStation.aspx