Congratulations to the following brands on being the winners of The New Age Parents Editor's Awards 2021 (Mum & Baby Care) & (Education)! PLUS: Stand to win attractive prizes when you take part in our TNAP Awards 2021 Contest! Details are at the bottom of the page.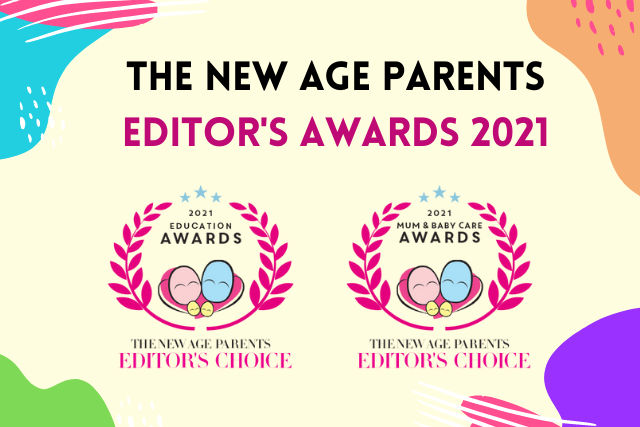 ---
MUM & BABY CARE
COMBI
Best Multifunctional Baby High Chair
Having been in the business of manufacturing baby products for over 60 years. Combi has developed a wide range of quality products to assist parents in bringing up their little ones. One popular product is the Combi BEDi Long Parenting Station – a baby high chair designed to make your life more comfortable, convenient, and conducive.
With different adjustable positions, 4 different ways to use it, a canopy cover to block out UV light, and wheels with safety locks in place, it is no wonder parents call it the best baby high chair in town. Did we also mention that it's easy to comfortable AND easy to clean? Parents and babies truly get the best of both worlds with Combi!
Read more ▶️ Finding The Best Baby High Chair.
*******************************
JOYRE GROUP
Best TCM Pre & Post Natal Massage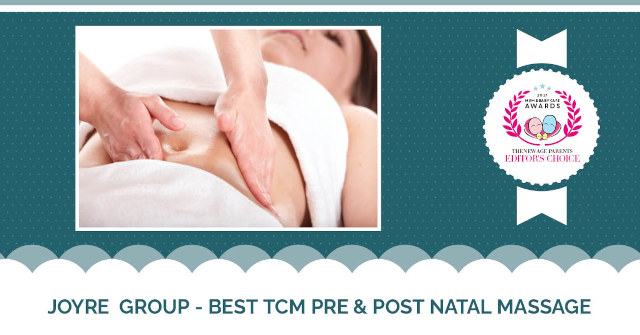 Look no farther than Joyre Group if you're seeking a reliable TCM provider to help you during your pregnancy journey. Joyre Group, which includes popular brands like Joyre TCMedi Spa, Syoujin, and Bao Ma, is well-known for TCM treatments designed to match each individual's lifestyle and body constitution.
For mummies or mummies to be, TCMedi Spa offers prenatal massages, postnatal massages, and even TCM pediatric massages for babies. All of these treatments utilise TCM Tuina massage techniques, which adopt the same principle as acupuncture. The results? A stronger immune and circulatory system, and a recharged and rejuvenated body!
Wherever you are on your pregnancy journey, TCMedi Spa will have a treatment that's great for you.
Read more ▶️ How Joyre Group's TCM Massage Benefits Mothers Throughout Pregnancy and Childbirth.
*******************************
PNSG
Best Prenatal & Postnatal Massage
PNSG, or Post Natal Massage Singapore, offers authentic Javanese postnatal therapy that helps you with effective recovery, lactation, and body toning. Give your body and mind the finest treatment possible with PNSG's wide selection of genuine Javanese massages, all of which are designed to help you cope with parenthood.
PNSG has a team of over 70 certified and trained massage therapists. With excellent prenatal and postnatal massage packages, you may relieve pregnant discomforts, speed up postnatal recovery, and even lose weight. Whether you're a pregnant woman, a new mother, or a seasoned mother looking to lose weight, there's something for you!
Read more ▶️ A Holistic Prenatal Massage Mummies Can Trust.
*******************************
RELACTO
Best Lactation Meals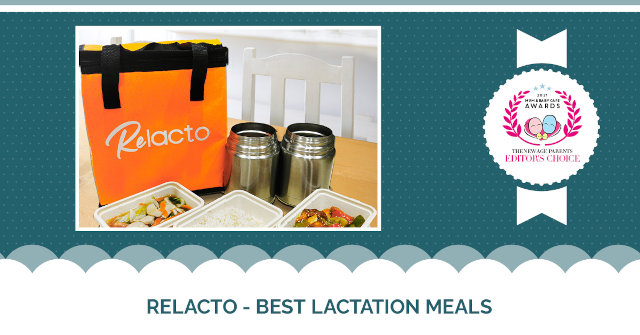 ReLacto provides a wide range of healthy food options carefully prepared by award-winning chefs and in-house dieticians to assist a mother's postpartum recovery journey. With every mother's needs in mind, meals are prepared with lactation-enhancing components, and each meal set comes with a lactation drink to make a mummy's job easier when it comes to increasing her breastfeeding experience. You'll be spending some time choosing from over 100 mouth-watering dishes here at ReLacto.
With only a phone call or a few clicks of a button, you can have delicious, healthy meals delivered directly to your home, eliminating meal prep difficulties and kitchen horrors!
Read more ▶️ The Lactation Meal Plan That Every Busy Breastfeeding Mum Needs.
*******************************
TIAN WEI SIGNATURE
Best Breastfeeding-friendly Fusion and Traditional Confinement Food
Tian Wei Signature is the perfect choice for those who would like to take their mind off meal-planning during confinement. They offer food catering meals with home delivery for postpartum mothers in Singapore. With them, you can expect a creative and wide-ranging menu with over 90 dishes that see a mix of traditional and fusion food. You'll find Japanese, Taiwanese, and Mediterranean-inspired dishes on Tian Wei Signature's menu.
The best part? All dishes contain no MSG and are breastfeeding-friendly! Tian Wei Signature's well-balanced meals are prepared using only the best and most natural ingredients. With 5 different confinement meal packages to choose from, you will be spoilt for choice.
Read more ▶️ A Confinement Food Delivery With Over 90 Dishes To Enjoy.

EDUCATION
ARTARY
Best Premium Children's Art School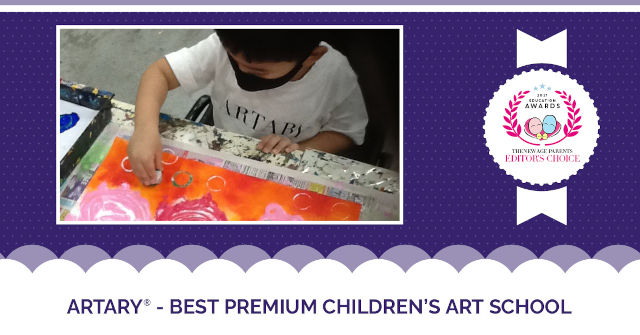 If you wish for your child to unleash his or her inner artist, ARTARY, Singapore's largest premium children's fine art school, is the place to head. ARTARY's curriculum fosters traditional and unconventional views toward art through regulated exposures to artworks, exercises, films, music, and games, striking the proper balance between planned activities and individual expression.
All teachers are academically trained in the arts and specially selected not only for their talent but their warm, caring personalities. With campuses all around Singapore and a convenient e-Services feature for parents to make payments, reschedule classes, and get status updates on their child's art education, your child's journey with ARTARY is literally just a few clicks away!
Read more ▶️ ARTARY Special: Why Children Need Art.
*******************************
Chengzhu Mandarin Education
Best Interactive Chinese Kindergarten and Enrichment Programmes
Chengzhu Mandarin Education offers Chinese enrichment programs for individuals of all ages. With classes for children as young as six months old, your child will be provided with lifelong memories during their formative years.
By employing a learner-centered approach, Chengzhu Mandarin Education creates a balanced atmosphere where children may study while having fun. Classes at the learning centre are grouped into three age-appropriate categories – Adult Accompanied Programme, Foundational Years Programme, and School Years Programme – so that students receive a holistic and meaningful learning experience.
Within a supportive and nurturing environment, your child will be better able to appreciate the language and culture!
Read more ▶️ Immerse Your Child in the Joy of Chinese Culture.
*******************************
Chiltern House Preschool
Best Bilingual Preschool
Chiltern House Preschool, part of the Julia Gabriel Education group, brings together the warmth and security of home with the stimulating and immersive experience of the EduDrama® methodology. This methodology is incorporated into all of Chiltern House Preschool's programmes, from Pre-nursery to Kindergarten 2 classes.
Dedicated to offering a holistic educational experience for every child, Chiltern House Preschool's comprehensive curriculum includes Physical Education, Cookery, Gardening, Speech and Drama, Music, Mandarin, Research, and even Mindfulness.
The pre-school runs full-day, half-day, and flexi-care programmes, so you can choose one that suits your family schedule best!
Read more ▶️ Tips for Building Your Child's Confidence in Preschool
*******************************
Julia Gabriel Centre
Best English Drama and Communication Skills Programmes
At Julia Gabriel Centre, you will find a range of classes with a focus on speech, language, and literacy skills. Whichever programme you enroll your child in, an EduDrama® methodology will be employed. This methodology describes a dramatic approach to teaching and learning that empowers children with confident life skills and academic success. Your child will be encouraged to express themselves freely and step out of their comfort zone in a safe and supportive environment filled with dedicated teachers.
Today, over ten thousand students, both local and abroad, have benefitted from Julia Gabriel Centre's innovative, creative, holistic, and award-winning communication programmes!
Read more ▶️ Nurture Future Skills with Speech and Drama at Julia Gabriel Centre.
*******************************
NTUC First Campus' My First Skool
Best Quality and Holistic Pre-School Education
NTUC First Campus' My First Skool's team of dedicated teachers makes it a point to instill a genuine joy for learning in your children through fun and practical hands-on activities such as outdoor play and fascinating science experiments.
Through unique activities such as puppet play, singing, and cultural festivities, your child's love for language will be fostered.
Did we also mention that your child will get to enjoy chef-planned meals here? It's no wonder they are a leader in early childhood care and education in Singapore for more than 40 years!
Read more ▶️ Best Quality and Holistic Pre-School Education Award 2021 – NTUC First Campus' My First Skool.
*******************************
SchoolAfterSchool
Best Bilingual Student Care
SchoolAfterSchool is the only bilingual-speaking student care in Singapore. Here, your child will be immersed in a bilingual learning environment with a variety of well-designed and selective programmes that are created to inspire further learning.
Aside from enrichment sessions teaching a combination of Chinese recitation, Chinese Speech and Drama, Creative Arts, Zumba, Wushu, and more, students engage in unique activities such as gardening at team sports.
Health is wealth, and the team at SchoolAfterSchool takes this seriously. Your child will get to enjoy healthy meals at the after-school care. Meals offered feature brown rice, meat, and a range of fruits and vegetables to introduce new foods to their diet.
Read more ▶️ Student Care Centres – Three Things You Should Look Out For
*******************************
Singapore Hokkien Huay Kuan Arts & Cultural Troupe
Best Children Chinese Learning Centre
If you're looking to nurture your child's love for Mandarin, Singapore Hokkien Huay Kuan Cultural Academy, one of the pioneer centres that started Mandarin speech and drama programmes in Singapore, is your best bet.
With over 30 years of experience, you can be sure that the innovative approaches used by the enrichment center, including role-playing and creative writing, will encourage your child to speak Mandarin and associate the language with self-expression, joy, and creativity.
Courses range from those suitable for toddlers, children in pre-school, primary school, as well as secondary school. Besides physical lessons at the academy's centre at Toa Payoh, virtual lessons, and online activities are available for enrollment.
Read more ▶️ Keeping The Love For Mandarin Alive For Toddlers To Teens.
*******************************
Stariffic
Best Public Speaking School
With an understanding that every child has the ability to speak with confidence and conviction, the team at Starrific, Singapore's first elite public speaking school, developed a curriculum that focuses on building confidence and technique, structure, and speech flow, as well as overall delivery and speech.
At Stariffic, you will find carefully curated lessons for different age ranges. Couple that with unique and time-tested methodologies like the S.T.A.R. Method, the O.M.G. Approach, and your child will be transformed into a confident and persuasive communicator in no time.
Read more ▶️ Bring Out the Best in Your Child's Natural Speaking Abilities With Stariffic.
* * * * *
Want to win attractive prizes? Don't hesitate any longer! Read about The New Age Parents Awards 2021 and answer some simple questions to stand a chance to win. The contest for TNAP Editor's Awards Mum & Baby Care category is ongoing now and will end on 31 October 2021! Visit TNAP Awards 2021 Contest to participate now. Good luck!
* * * * *
Like what you see here? Get parenting tips and stories straight to your inbox! Join our mailing list here.
Want to be heard 👂 and seen 👀 by over 100,000 parents in Singapore? We can help! Leave your contact here and we'll be in touch.