Watching your belly grow each day and counting down to the day when you can finally meet your little one is an exciting journey. There's no denying it. Pregnancy is an incredible phase in a woman's life.
Pregnancy also comes with change. Hormonal changes where we crave durian or hokkien mee at 2 a.m. The emotional rides of anxiety, excitement, stress, and joy all packed into one. Not forgetting the bodily changes such as muscle cramps, aches, and water retention.
Thankfully, there is a solution to alleviate those physical aches and pains in your pregnancy journey.
Benefits of Prenatal Massage
Massage therapy is a simple yet effective method that'll make you feel relaxed and refreshed again. Because when our bodies heal better, we inevitably feel better too.
There are many benefits to massage therapy during and after pregnancy. Less water retention, better sleep at night, improved lactation, quicker womb recovery; are just a few of the positive outcomes of massage therapy.
If you're pregnant, have just given birth, or perhaps already a mum looking to slim down and alleviate physical tensions in your body, PNSG is the answer to your concerns.
Prenatal Massage Singapore: A Popular and Trusted Choice
PNSG has been providing comprehensive authentic Javanese massage to aid Singaporean mums since 2011.
With a team of over 70 certified and trained massage therapists, PNSG invests heavily in their training program to ensure all their therapists' knowledge, skills and professionalism are up to date. Therapists have also been trained on Covid safety protocols and practices.
To add on, they boost a strong customer service team to attend to mummies with any issues or accommodate to any last-minute changes.
An award-winning home massage service with thousands of 5-star reviews, it's no surprise why PNSG is one of the most popular choices when it comes to pre and postnatal massage in Singapore.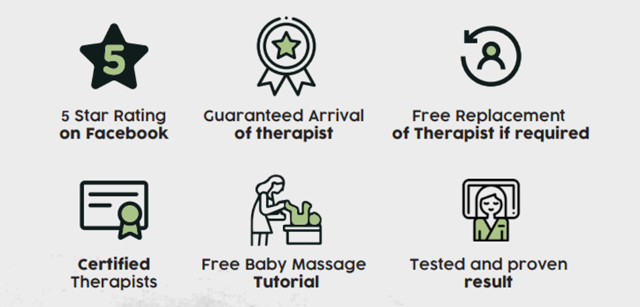 Photo: PNSG
Vivian Luo Peiling, can attest to this. During her postnatal massage sessions, Vivian's therapist, Aunty Norrahmah Rashid, helped clear her blocked ducts and assist with her breastmilk flow.
"Breast engorgement is the greatest fear of any nursing mummies. Aunty was very skilled in lactation massage. On day 3 after my delivery, she helped me to clear the blocked ducts, extract the remaining colostrum and assist with my milk flow. With her help, it prevented breast engorgement," shares the new mum.
Her therapist also helped Vivian ease her sore spots and reduce water retention in her tummy and thighs.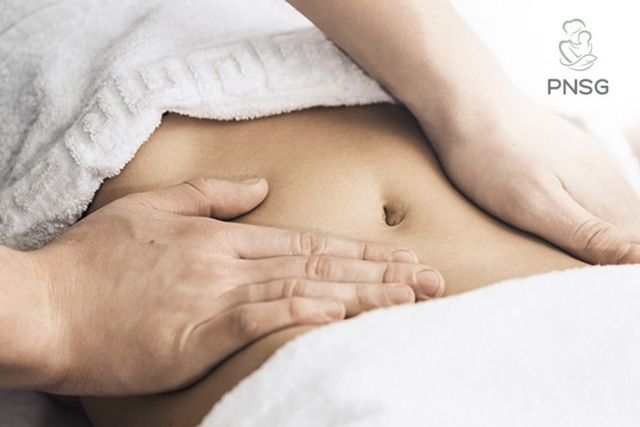 Experienced, attentive, friendly, and gentle; these are the words used by Huimin Soh to describe her PNSG therapist, Aunty Serena Png.
"As a mum who (had) been through C-sect, I was very worried about my wound. However, Aunty Serena assured me that she will be gentle and really took extra care of my belly. Not only was she experienced in massaging, she was also very attentive to my body and provides the appropriate pressure," Huimin explains.
"She is super friendly and motherly too! Giving lots of tips on helping me to reduce hair loss too. Would like to say a big thank you to her for taking such good care of me and being such a cheerful person to communicate with."
More Than Just Prenatal Massage Packages
Photo: PNSG
Not a mum who's expecting or has just given birth? You've still come to the right place. PNSG offers massage therapies for women at different maternity stages.
Whether you're an expecting mother, a mum who had just given birth, or a long-time mum who wishes to slim down, there's something for you!
Type of Massage
Benefits and Who Is It For
Package Cost
Prenatal Massage

60 minutes massage

This Javanese prenatal massage that helps relieve your body soreness and aches for a healthy pregnancy and smooth delivery.
1 Session | Deposit $118.00
Total: $118.00

3 Session | Deposit $130.00
Total: $338.00

5 Session | Deposit $160.00
Total: $470.00

Postnatal Massage

60 minutes massage + 15 minutes binding

A Javanese postnatal massage that helps relieve water retention, tone your body, improve lactation, promote better sleep, and speed up womb recovery.
5 Session | Deposit $178.00
Total: $638.00

7 Session | Deposit S$188.00
Total: $798.00

10 Session | Deposit $198.00
Total: $978.00

*NEW*
Premium Postnatal Massage

90 minutes per session

A head-to-toe Javanese recovery and slimming therapy, this massage helps speed up postnatal recovery, improve lactation, slim down, and smoothen and brighten your skin
10 Session | Deposit $238.00
Total: $1538.00

5 Sessions Postnatal Massage
3 Sessions Slimming Massage
2 Sessions Relaxation Massage
Portable massage bed will be prepared
FREE Mustela mini hamper worth $75.60

Slimming & Relaxation Massage

90 minutes per session

Effective for mothers with toddlers, this massage helps break down stubborn fats, relieve water retention and tired legs, promotes calmness and ease muscle tension.
5 Session | Deposit $188.00
Total: $838.00

3 Sessions Slimming Massage
2 Sessions Relaxation Massage
Portable massage bed will be prepared

Every mum will be happy to know that the belly binder used in PNSG postnatal massage is made of breathable material and customisable to cater to different body sizes.
When you sign up for a postnatal massage or Premium postnatal massage, you will also receive a complimentary baby massage tutorial from the therapist.
Don't endure your bodily aches and pains any further. Let the experts help you heal and recover. Caring for your body and mind starts with PNSG.
Secure a slot and book here: pnsingapore.com/book-now
IG: @postnatalmassagesingapore
Facebook: @postnatalmassagesingapore
Website: pnsingapore.com
This post is brought to you by PNSG.
By Michelle Ang.
---

* * * * *
Like what you see here? Get parenting tips and stories straight to your inbox! Join our mailing list here.
Want to be heard 👂 and seen 👀 by over 100,000 parents in Singapore? We can help! Leave your contact here and we'll be in touch.