The preschool years are crucial for building a child's confidence, especially as he grows from a newborn who communicates through cries and minimal gestures, to a young child who has learnt to walk, talk and think for himself.
Image credit: Chiltern House Preschool
With a multitude of physical, emotional and cognitive developmental changes, how can you support your child as he tackles each milestone, to become a brave, self-assured preschooler entering a new world of primary school?
1. Choose a preschool which values your child
When choosing a preschool for your child, take time to understand the school's philosophy and approach to early childhood education.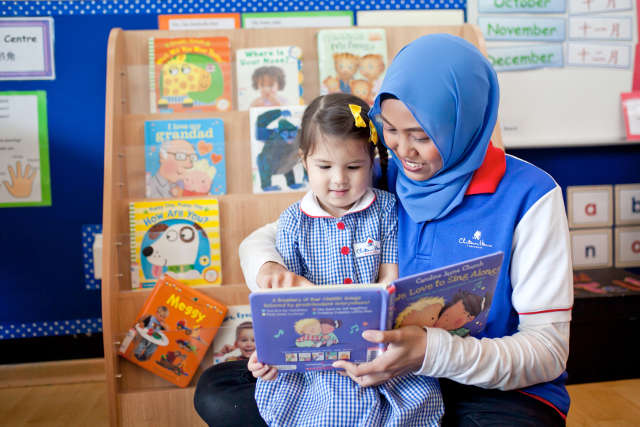 Image credit: Chiltern House Preschool
Does the preschool celebrate and respect each child as a unique and valued member of its community and put your child at the heart of its curriculum?
For example, Chiltern House Preschool, part of the Julia Gabriel Education group, embraces these philosophies as part of its strategy to build confident preschoolers for successful entry into primary school. The preschool seeks to promote children's self-esteem and self-confidence through sensitive and responsive interaction in an environment which is friendly and filled with love and laughter.
In addition, Chiltern House Preschool acknowledges the important role that parents, teachers and peers play as role models in a child's life, proactively supporting the family's needs.
2. Seek a pedagogy that makes learning fun
Children learn best through purposeful play and when they are happily engaged in an interactive environment. Choose a pedagogy that highlights these factors. Your child is much more likely to look forward to attending school when the curriculum makes them feel excited.
What does purposeful play look like? Chiltern House Preschool's pedagogy uses Julia Gabriel Education's EduDrama® approach, which revels in the magic of speech and drama to help children express themselves confidently, think independently and spark a lifelong interest in learning.
Image credit: Chiltern House Preschool
Regardless of whether preschoolers are 18 months or six years old, in half or full day programmes, they will benefit from Chiltern House Preschool's signature EduDrama® methodology which is incorporated into each curriculum:
Pre-nursery (18 months onwards) – Children's developmental milestones are nurtured via experiential learning to develop social, emotional, cognitive, sensory and motor skills.
Nursery 1 (3 to 4 years old) – This bilingual class with both an English and a Mandarin teacher focuses on language development, mathematics, self-help skills and establishing a sense of belonging within a group.
Nursery 2 (4 to 5 years old) – Also bilingual, preschoolers develop their language skills further, deepen mathematical concepts and cultivate independence through small group work.
Kindergarten 1 – Children gain confidence in reading and writing in English and Mandarin, with growing responsibility and independence within small working groups.
Kindergarten 2 – Besides enhancing existing skills and concepts from earlier levels, K2 preschoolers practise time-management skills, self-responsibility, teamwork and the application of skills and knowledge within real-life settings.
Children who attend Chiltern House Preschool's full-day programme also enjoy highly engaging activities dedicated specifically to project work, creative writing, mathematics, learning through movement and Mandarin extension.
3. Expand your child's repertoire of skills and knowledge
Academic skills alone are not enough to build children's confidence. Being exposed to different skills, situations, environments and activities enable children to try unfamiliar tasks, build new skills and gain confidence when having to shoulder new responsibilities.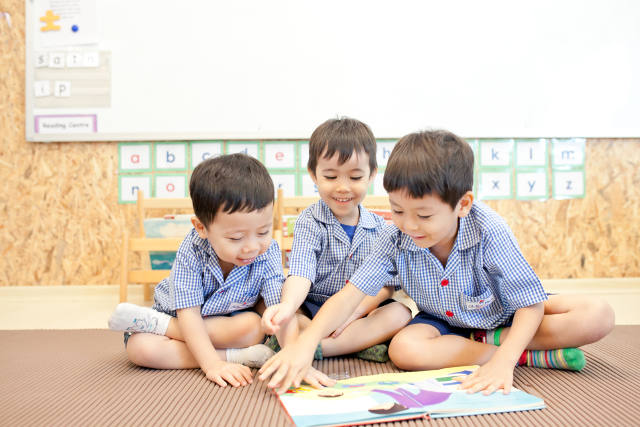 Image credit: Chiltern House Preschool
How can preschools provide children with a variety of learning opportunities? For instance, Chiltern House Preschool organises regular sessions for preschoolers in diverse areas, such as:
▪ Language and literacy – develop confidence and clarity in expression, and strong reading and writing fluency
▪ Cooking – build appreciation of food via the senses and teaching healthy eating habits
▪ Research – build technological skills with science-based activities and computer literacy
▪ Gardening – understand how to care for plants and appreciate nature
▪ Art & Craft – develop creative thought and refine motor skills
▪ Physical Education – develop fine and gross motor skills
▪ Music & Movement – appreciate music and elements of music dynamics through singing, movement and dance
▪ Speech & Drama (in English and Mandarin) – build confidence and ability in oral communication
▪ Field trips – experiential learning through exposure to new people and environments
▪ Mindfulness sessions – help children feel calm and focused via daily breathing exercises and activities to promote awareness
4. Find a preschool that meets your needs too
A quality preschool is one that is able to customise its curriculum and activities to meet the needs of both children and parents. Equipping students with competent and mindful life skills and academic success, within an enjoyable and positive learning environment, will prepare them for confident entry to primary school. But this can only be achieved by working in close partnership with parents, accommodating their needs, and to an extent their schedule, at the same time. From Pre-nursery to Kindergarten Two, Chiltern House Preschool strives to achieve exactly this!
Image credit: Chiltern House Preschool
Named after Julia Gabriel's parents' former home in England, Chiltern House offers a planned and structured programme including Language and Literacy (incorporating the Oxford Reading Tree scheme) and Mathematics (using a holistic five-strand programme), in addition to the wide range of activities mentioned above.
Chiltern House Preschool runs full-day, half-day and flexi-care programmes, enabling parents to choose what suits their family schedule best. There is also a renowned Learning Support Programme which provides additional in-classroom support in all four centres for children who need extra help to learn.
With specialist support and a curriculum that focuses on the strengths of each student, your child will approach school with confidence and excitement, leading to academic success and the ability to cope in an ever-changing world.
To learn more about Chiltern House Preschool, visit chilternhouse.com.sg.
This post is brought to you by Chiltern House Preschool.
By Julia Chan.
---

* * * * *
Like what you see here? Get parenting tips and stories straight to your inbox! Join our mailing list here.
Want to be heard 👂 and seen 👀 by over 100,000 parents in Singapore? We can help! Leave your contact here and we'll be in touch.