2020 sure took the world by storm with the Covid-19 pandemic inconveniencing all of our lives. Fresh off the nationwide lockdown, the good news is the number of infected cases has dwindled. However, we aren't exactly out of the woods yet. Covid-19 still looms at large and continues to be highly infectious.
As parents, we continue to be highly protective of our children. Hospitals and clinics are places we're warier of.
➡️ Related Read: How to Help Our Family Cope with COVID-19
Thanks to technology, we have the privilege of telehealth. Now, you don't have to go for physical consultations at clinics or hospitals.
What is telehealth?
Telehealth is an all-in-one health service that encourages patients to do remote consultations with registered doctors via video. Doctors can then accurately diagnose with the information transmitted from your telehealth kit and prescribe suitable treatment.
You no longer have to wait in line as your medication will be delivered directly to your doorstep.
Apart from consultations, telehealth can provide a suite of services with the same kit. This includes instructional tutorials, ECG or blood pressure, remote monitoring of vital signs; and remotely detect fluctuations in a patient's medical condition to tailor the medications or therapy accordingly.
Is it even reliable?
Rest assured that all the medical devices recommended have been tested and approved by Singapore's Health Science Authority (HSA). HSA regulates health-related products and safeguards public health interests in Singapore. With HSA's certification, you know it's safe to use.
Here are 5 telehealth brands that you can consider for your family's usage:

TytoCare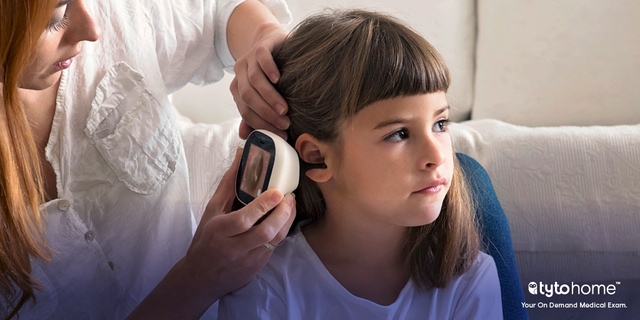 Image credit: TytoCare
Named as the Top 100 Best Inventions in 2019 by Times Magazine, TytoCare has become a mainstay for families in Israel, United Kingdom and the United States. Parents can simply log onto the app and engage a registered doctor from their network for remote consultation within minutes.
TytoCare is user-friendly for mums/caregivers to conduct simple diagnosis on their children for common illnesses from their bedroom (e.g. cold, fever, allergies, respiratory issues, bug bites/rashes, constipation and stomach issues, etc.)
Your concerns about inexperience are put to rest. To date, TytoCare has accumulated a wealth of experience and an excellent track record of over 200,000 telehealth consultations and close partnerships with hundreds of health organisations and hospitals.
TytoCare is exclusively carried by GBS in Singapore. You can contact them to request for more info.
*******************************
Pulse by Prudential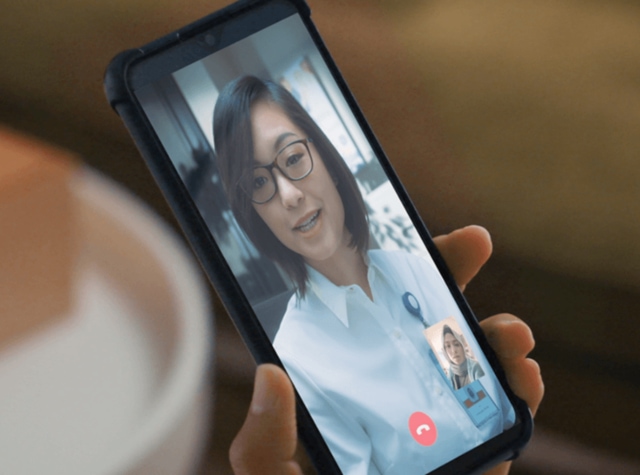 Image credit: Pulse by Prudential
Insurance providers have also jumped onto the telehealth bandwagon. Prudential is one of such providing their clients with telemedicine service via its dedicated app.
Apart from the usual consultation, Pulse welcomes you with a series of questions to understand your health condition. Thereafter, it offers a health report and a symptom checker feature to determine the likelihood of certain diseases or conditions in the near future with artificial intelligence.
You can call on Pulse for a doctor's consultation 24/7 at $15. Prescribed medication is only dispensed at a Guardian pharmacy or at an additional delivery charge for home delivery.
*******************************
WhiteCoat
Image credit: WhiteCoat
WhiteCoat has been one of the early movers in this industry. Like other telehealth providers, users can access a dedicated app to review their past medical records. What sets WhiteCoat apart is parents can choose the preferred doctor of their choice for the medical consultation (subject to availability).
Besides, WhiteCoat provides chronic disease management for hyperlipidemia, diabetes, and hypertension. This may be particularly useful for those living with older folks. Not only does telehealth reduce the risk of infection from hospitals/clinics, but you also save time on commuting with immediate follow-up via WhiteCoat.
However, their rates are a little pricier and differ according to their operating hours. They aren't open 24/7 as well. Below are their current consultation rates:
Consultation from 8am to 7.59pm (Mon-Sat) – $25
Consultation from 8pm to 12am (Mon-Sat), 8am to 12am (Sun & Public Holidays) – $50
*******************************
Doctor Anywhere
Image credit: Doctor Anywhere
Like White Coat, Doctor Anywhere also offers you the app feature to select your preferred healthcare professional for a consultation. You can get a video consultation within minutes compared to the usual 90-minute wait.
Doctor Anywhere focuses on diagnosing and treating common illnesses (e.g. skin irritation, sore throat, eye issues, cold, flu, and fever, etc.) and specialises in baby care matters with an array of newborn consultants readily available.
After each consultation, you can expect to receive your prescription order and documents immediately. Doctor Anywhere also ensures that your medications are delivered to your doorstep within three hours.
Doctor Anywhere charges more economically per consultation at $20 for a general practitioner and $15 for a newborn consultant.
*******************************
SATA Commhealth
Image credit: SATA
SATA started with humble beginnings from eradicating tuberculosis to providing affordable healthcare for disadvantaged elderly and underprivileged consumers with its mobile medical service buses.
Since then, SATA has developed its personalised app to assist primarily with common acute and stable chronic healthcare conditions. Being a non-profit organisation, SATA offers subsidised rates for their telehealth services for Charity Staff/CHAS cardholders at $10 per teleconsultation, $15 for the public and a standard $6 for medication delivery.
SATA hours are strictly limited to 8.30am – 4.30pm (Mon – Fri) and 8.30am to 12.30pm (Sat). Be sure to call in early to avoid queuing.
This post is contributed by Caleb Leong.
* * * * *
Like what you see here? Get parenting tips and stories straight to your inbox! Join our mailing list here.
Want to be heard 👂 and seen 👀 by over 100,000 parents in Singapore? We can help! Leave your contact here and we'll be in touch.