When Singapore announced its circuit breaker measures to contain the COVID-19 outbreak on April 3, 2020, it was supposed to run from 7 April to 4 May 2020.
However, just when many of us, having laboriously and diligently followed through our duties to conform to the measures, PM Lee announced on 21 April 2020, that the circuit breaker will be extended by 4 weeks, ending on 1 June 2020 instead. I would imagine many people would have been disappointed.
Being social is healthy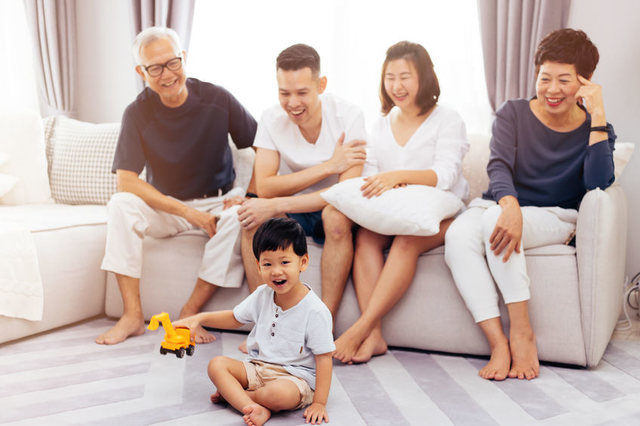 Humans are social creatures. We crave physical contact and communication. The circuit breaker essentially reduced our normal social interaction with friends and loved ones who do not live with us under the same household to zero.
Two months of isolation surely would certainly be even more difficult to deal with and the effects of social isolation for people with pre-existing mental health conditions are even more pronounced.
How will the circuit breaker affect every age group? What can we do as individuals and as a community to ameliorate the effects?
Managing the young
As many parents may attest, toddlers and young school-going children have a veritable fountain of energy. When the circuit breaker hit, children were not allowed to run or play outdoors and interact with other children.
Suddenly, children no longer had their usual outlets to expend their energy and so they would vent it by any means possible at home. They might run about relentlessly in the house and try to garner the attention of adults in any way they could.
⇒ Related Read: 10 Ways to Help Kids Cope With the COVID-19 Pandemic
For parents who are working from home, they found themselves spending a lot more time with their children than before. Prior to the circuit breaker, parents would usually clock 8 to 10 working hours every day, with help from childcare centres, domestic workers or parents to look after their children.
Suddenly, the parents are juggling full-time work and full-time parenting at home. This is trying, especially with parents trying to focus on their work and meeting company deliverables, some even trying to hang on to their jobs as their companies announced cutbacks and layoffs, while their children could be screaming in the background seeking their attention.
For the young children, they found themselves having the opportunity to bond with their parents the whole day and they relished it, without realising they could be putting undue stress on their parents.
For some parents who are unable to continue to work even from home, or even on no-pay leave, or were laid off, they may be worried about their financial situation, compounded by their children wrestling for their attention too. It is not difficult to imagine why tempers may flare, and why family violence has been on the rise during this period.
So what can parents do?
First, recognise that wishing to be back at the office instead of being at home, or getting irritated by irrational or relentless demands from children, is not abnormal. We are human beings after all. We just have to manage our emotions so that they do not overwhelm us.
If parents find their emotions getting the better of them, ask their partner to take over for a short while to allow themselves time to calm down. Go to the bedroom or the balcony, take deep breaths or make a cup of your favourite beverage.
Tell yourself that this is not who you are and recognise that this situation is stressful for you and your child. Try to understand from the children's perspective why they said or did what they did.
Create a daily routine for the child so that you can manage the day with less friction for both of you. There may be certain times in a day when you have less work or a lull between meetings. Use these times to give undivided attention to your child. When both parents are busy, give your child some activities they can do with minimal supervision.
⇒ Related Read: 6 Stay-Home Activities Your Kids Will Love
For adolescents who are trying to establish their own identities, not being able to meet with their friends or do certain things like outdoor social sports together, make it an even more challenging time for everyone.
Listen to and acknowledge their frustrations. Give teenagers some privacy for online video chats with their friends. Discuss and encourage them to tend to their studies too. Again, set a routine that mimics a typical school day as much as possible.
Caring for the elders
The elderly people are also another vulnerable group, especially if they are not living with their own children. They are now not able to engage in community activities, and cannot even chat with their friends in a nearby coffee shop. They also miss visits from their kin, which may have been the key highlight of the week that they look forward to.
So for adults and grandchildren, patiently teach the elderly family members how to do video calls and engage with them regularly.
Rather than simply a "talking head" conversation, engage the elderly family members by using the camera on your smartphone or tablet and showing them what you and your children are doing such as your kids helping to prepare ingredients for dinner or mini activities such as singing or dancing.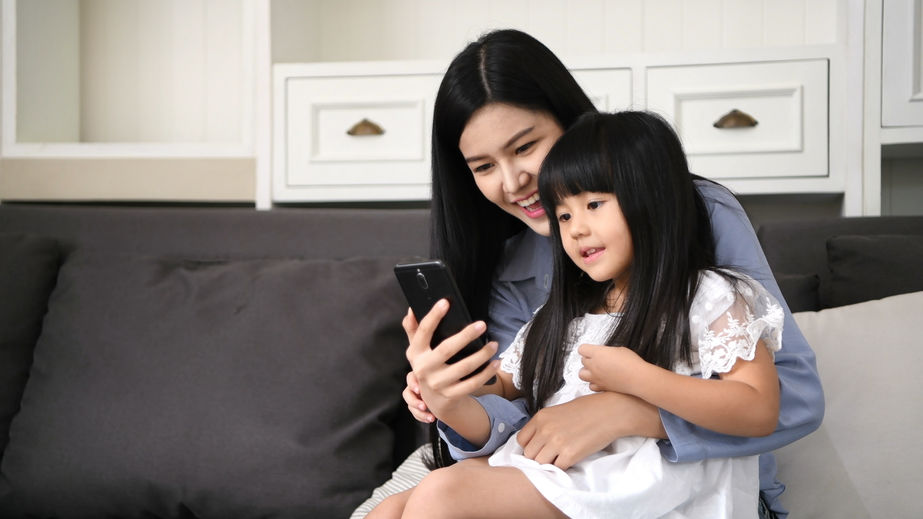 All these seemingly little things can give the elderly family members a sense of connectivity with the rest of the world, especially those they truly care for. Consider sending care packages to the elderly family members. There is nothing like an order of their favourite food served warm to their door from their children.
Sole caretakers for elderly people, especially the elderly suffering from dementia, are also another vulnerable group. These sole caretakers may feel that they have no avenue to seek support as many community services providing home care and support are no longer allowed to do home visits.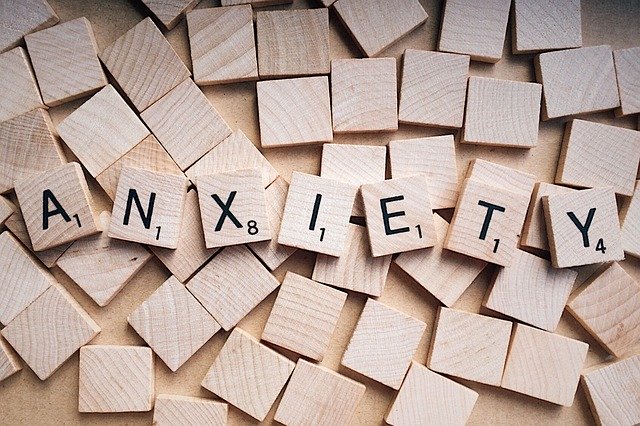 The caretakers may not be able to find respite care and exacerbated by the fact they are also not allowed to leave the homes while tending to their elderly wards around the clock. It is important that other family members continually engage with the sole caretakers and provide an outlet for the caretakers to air their frustrations.
While social distancing measures are likely to continue for the foreseeable near future even after the circuit breaker ends, we must never allow social distancing to erode our connections with each other.
Let us make an extra effort during this difficult period to find new and novel ways to say "I love you" to our loved ones and friends.
This article is contributed by Dr Julian Ng, DTAP Clinic.
Dr Julian Ng, currently at DTAP Clinic Novena, has worked in Children's Emergency Medicine and Microbiology. He has also worked in Singapore's Polyclinic where he manages chronic diseases like Diabetes, Hypertension and hyperlipidemia.
* * * * *
Like what you see here? Get parenting tips and stories straight to your inbox! Join our mailing list here.
Want to be heard 👂 and seen 👀 by over 100,000 parents in Singapore? We can help! Leave your contact here and we'll be in touch.