PleaseStay. Movement is an initiative started by a group of bereaved mothers who lost their children to suicide. Through the movement that was launched on October 29, 2019, they hope to raise greater awareness of mental wellbeing among young people and are advocating the integration of mental health programmes into the school system in Singapore.
Suicide is the leading cause of death for those aged 10 – 29 according to the Samaritans of Singapore. Even more alarming, the number of suicides in Singapore increased to 10 per cent in 2018, with suicides among boys (10 to 19 years old) at a record high.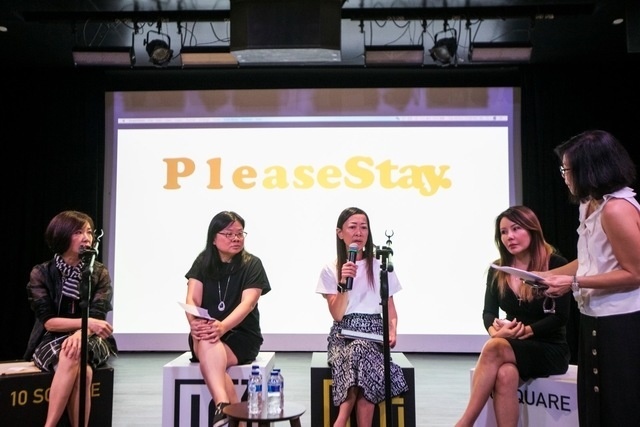 PleaseStay. Movement was created by a group of bereaved mothers who lost their children to suicide.
Photo credit: PleaseStay. Movement Facebook
We speak to Ho Geok Lan, co-founder of PleaseStay. Movement in an email interview as she shares with us about the movement and how parents can step up to provide greater support for their children when dealing with stress. Geok Lan lost her son, Mitchell to suicide in 2018. He was 17.
Through PleaseStay., she hopes to reach out to young people who face mental health issues to let them know that help is near and there is always hope beyond the pain.
1. As the co-founder of the PleaseStay. Movement, could you share more about the movement and what you hope to see achieved in this new year?
PleaseStay. Movement is an advocacy group focusing on building awareness and preventing suicides among youths. We hope to garner community support towards mental health, raise awareness on youth suicide, remove the stigma on depression and encourage those who are battling their pain and sense of hopelessness to seek help.
We also hope this movement can help to improve the public's understanding of depression and suicide. Everyone needs to understand that mental illness can affect everyone and it does not discriminate.
Everyone has to look after their mental health, just like looking after their physical health. Having depression is nothing to be embarrassed about and no one should suffer in silence. Anxiety and depression are illnesses and they require proper medical treatment.
And with more awareness, we hope to see a more inclusive society. Together, we can provide a more compassionate and supportive environment in schools and at workplaces and assist those who are going through depression and break down the walls of stigma.
I don't have a second chance to help my son, Mitchell but I do hope that through PleaseStay. Movement, we can reach out to as many young people out there, spreading the message of hope and a life beyond the pain. With proper medical treatment and support, recovery is possible.




2. PleaseStay. Movement has taken huge steps to address the multi-faceted issue of suicide by advocating the integration of mental health programmes into the school system as well as the efforts to break the social stigma surrounding mental illness.
What can our society as a whole do to help our children cope with depression and mental-health-related issues?
With mental illnesses more prevalent in young people, we hope that the government and schools step up to tackle this mental health crisis. There should be more dialogues on mental health issues, especially in school. Many young people simply do not know what to do when they find themselves or their friends emotionally distressed.
I feel that our society as a whole need to learn to recognise the signs of distress and the call for help. Be it at home or in schools, as parents or teachers, all of us play an important role to be on the lookout for someone who is displaying signs of distress.
A depressed person will tend to isolate himself or herself rather than reach out for help. We need to be on the lookout and be the one to reach out to them.
We advocate that mental wellbeing programmes should be integrated into every school. Mental health education and awareness are important for all educators, who are often the first line of defence for the students. Just as physical education is part of the curriculum in schools, mental health awareness and education should be too.
Our children spend most of the day in school – it just makes sense to have mental health awareness and education be part of the curriculum.
It's only when we equip our children with an understanding of mental health and by encouraging open dialogue about mental wellness, they will understand that this is not about the person being emotionally weak but rather see it an illness that needs to be treated. This allows them to feel emotionally secure and seek help when they are going through emotional distress.
Open lines of communication between home and the school are also important to support a child with depression, anxiety or mental illness.
3. It is undeniable that our children face tremendous stress stemming from multiple factors and one of which could largely be attributed to the competitive educational environment they are in.
What are some ways parents can do to support their children in dealing with stress?
Firstly, parents play an important role in strengthening their child's mental and emotional resilience. It's important to equip our children with emotional literacy skills to identify and talk about their feelings. We can encourage the child to express his or her anxieties and feelings and always let them know that it is okay to be imperfect and vulnerable at times.
As parents, we are our children's first teachers. They watch our behaviours and see what we do when we're stressed. There will always be stress, but it's all about how you manage it. Help your kids to understand that feeling stressed is normal and part of life. Many times, what children find stressful might not seem stressful to parents or even to their peers but the stress is very real to them.
Validate your child's emotions by showing that you want to understand and listen to what your child has to say. Teach your children healthy ways on how to destress such as exercising, breathing exercises and also make sure to set aside quality family time with your children to unwind.
Children who are experiencing stress tend to become more irritable, moody and restless. They may also withdraw from their favourite activities. Don't dismiss this as them just going through a rebellious teenage phase. Parents can effectively spot stress building up in your child by identifying some possible signs.
If you notice that your child is going through emotional distress, seek professional help as early intervention is important before it spirals downwards.
4. Noticing early behavioural changes in our children could be a stepping stone to help address the issues they face in their daily lives. How can parents encourage our children to better express themselves when they feel down?
Social and emotional changes are part of your child's journey to adulthood and parents play a big role in helping your child to identify and positively express feelings.
During the adolescence stage, many changes are happening to them. They may become more sensitive to what others think of them, coupled with academic stress, peer pressure and relationship issues. Teens are often faced with things that are beyond their control and this can result in anxiety.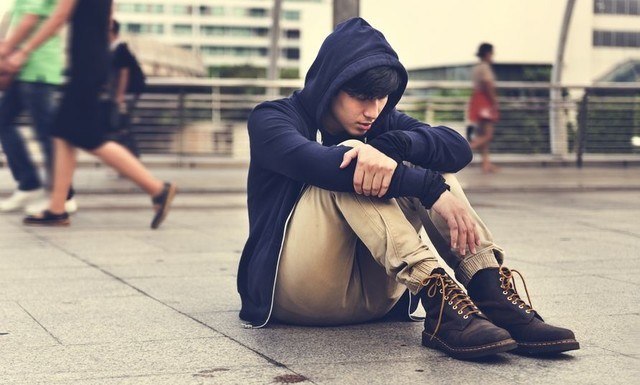 Naturally, young people would turn to close friends or social media when they feel down instead of confiding in their parents as they may not know how their parents will react.
Let your child know that you are always available to talk. Assure your child that it's okay to share about his or her feelings. It's okay if they are sad and it's okay to reach out for help if they are struggling. Just knowing that you are always there for them is helpful, even if they may not be ready to talk to you.
Create a safe space for your child to verbalise a struggle he or she is facing. If your child finds it hard to speak about it, encourage them to pen down their feelings instead.
More importantly, don't brush off their emotional issues and think that it's part of growing up and they will be fine the next day. Reassure your child that they are loved and you are always there to support them. A hug and a listening ear can be very healing and they bring hope.
5. There are instances of students, peers or even family members trivialising mental disorders. What is your advice to caregivers and family members when dealing with a loved one diagnosed with a mental disorder?
Being a caregiver for a loved one going through a mental illness can be exhausting and overwhelming. It can be difficult to know the right thing to say or do when it comes to managing a loved one with a mental illness.
It takes time, education and awareness to learn how to handle difficult situations. Many times, stigma can prevent families from seeking support. But it's through support that you can gain more strength and valuable knowledge.
As a caregiver, you will not be able to solve all the problems, but you can speak with others on how to help your loved one during those difficult days. Research and be educated on the condition as the more you know about the condition, the better you can manage your loved one.
It can be disheartening when there's no hope that your loved one will get better or if, despite all the efforts, his or her condition is gradually deteriorating.
Constantly remind yourself that all your efforts matter. Though you may not be able to cure your loved one's illness, being there for them, a hug, a listening ear and words of encouragement make a huge difference and give hope to your loved one.
Caregiving can be a long-term challenge and the emotional impact can snowball over time. So, make time for yourself. It's important to set time for yourself to reflect and take time for self-care.
Solve one issue at a time and this will prevent burnout. Take care of yourself and get additional help when needed. Remember that you can only give the best care if you're in good shape. Having a caregiver support group is a great way to share your troubles with people who are going through similar experiences each day.




6. Social media can be said to be a double-edged sword. Our children may use it as an outlet to voice their issues but the lack of support from their peers online may also be disheartening. How can we guide our children to seek help from other avenues?
Indeed, social media can be a double-edged sword in many ways. It can be an amazing tool and do so much good for the world but it's also obvious that not all social media platforms are healthy environments for children and adolescents.
Social media has changed the way we communicate. One of the biggest differences in the lives of current teenagers and young adults, compared to earlier generations, is that they spend much less time connecting with their peers in person and more time connecting online through social media.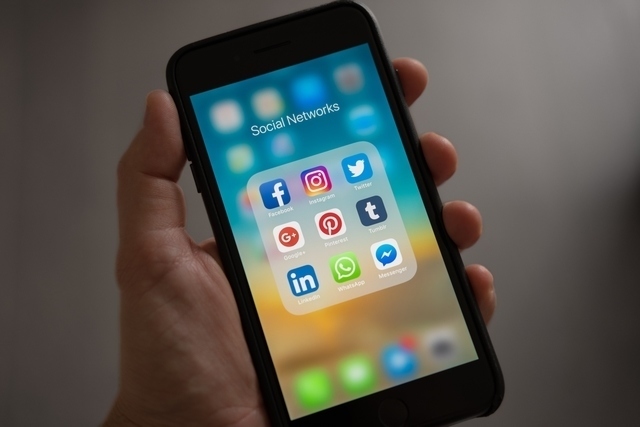 However, children at a young age may not have developed the skills to distinguish credible sources from unreliable ones. Young people who are not emotionally resilient will be particularly vulnerable to peer pressure and negative messages posted online.
Not every young person is equipped to navigate the online world safely. Hence, as parents, you must help your child to understand the advantages and disadvantages of social media and ensure his online safety. We need to caution them the risks associated with social media use such as cyberbullying and the risk of leaking their personal details online.
Help your child to learn and balance social media with real-life friendships. Engage in open and honest communication about social media use with your child and listen to their emotional and social needs. Let your child know that all of their emotions are valid.
It's okay if they are not comfortable sharing their thoughts and feelings with you. Instead, encourage them to talk to trusted adults who can constructively help them work through their emotional issues.
Parents cannot shield their children from every challenge in life, but we can cultivate in them resilience and provide resources to tackle life's problems.
The PleaseStay. Movement is started by a group of mothers who lost their children to suicide. The young lives lost to suicide are from 11 to 29-years-old, and they came from diverse family backgrounds. Even in the midst of their grief and pain, these mothers found the strength to come together to form the PleaseStay. Movement, under the umbrella of the Child Bereavement Support Singapore.
If you are experiencing depression or distress, contact:
1. SOS: 1800 221 4444 (24 hours)
2. Chat Hub at *Scape: 6493 6500 or e-mail: chat@mentalhealth.sg
3. Limitless
4. The Zen Dylan Koh Fund
5. AssistLine: 6655 0000 (Office Hours) 8823 0000 (Call/WhatsApp during/after Office Hrs) / callme@brahmcentre.com / assistme@brahmcentre.com
6. SAF Hotline (for SAF Personnel): 1800 278 0022 (24/7)
7. SAMH Helpline: 1800-283-7019
8. IMH Helpline: 6389 2222 (24 hours)
9. Tinkle Friend (7-12yrs): 1800 2744 4788 (Mon – Fri office hours)
10. Shan You Counselling
11. Touch Line: 1800 377 2252 (Daily 10am to 10pm)
12. Youth Line: 6336 3434 (Mon – Fri 8.30am to 6pm)
13. Care Corner Counselling Centre (Mandarin): 1800-353-5800
14. Metoyou Cyber Counselling: 6445 0100
15. eCounselling Centre
If you are a parent who has lost a child to suicide, contact:
1. Healing Hearts for suicide-bereaved mothers: 6467 8903 or WhatsApp 9727 3317
2. Child Bereavement Support Singapore (CBSS): help@cbss.sg
3. PIETA (Christian faith-based): pietasingapore@gmail.com
* * * * *
Stay in touch! Subscribe to our Telegram here for all our latest updates.
Like what you see here? Get parenting tips and stories straight to your inbox! Join our mailing list here.