Having kids is a big responsibility.
It means being responsible for a larger family, ensuring the children are well taken care of, teaching them how to be independent, and looking after ourselves so we won't be a burden to them in the future.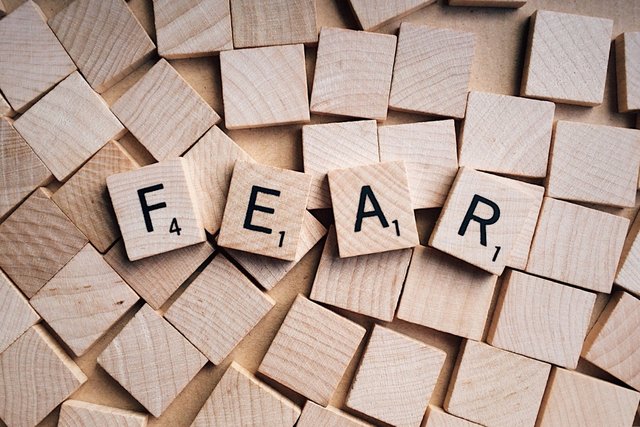 Photo credit: Kids Konnect
I have many fears that are somewhat within my control, and yet susceptible to external factors.
There are so many things to worry about, such as whether my parenting style is appropriate, will we be financially strapped due to unforeseen circumstances, what if my health fails and I burden my children to look after me for too many years before I die?
Antifragile by Nassim Nicholas Taleb: Amazon
It is serendipity that I met a young father who shared an interesting book with me called Antifragile by Nassim Nicholas Taleb.
There are many eye-opening concepts in the book, and the concept I'd like to share with you is one called via negativa.
What is via negativa?
Via negativa (among other definitions) is a subtractive strategy to remove things instead of adding more.
Examples of via negativa in our daily lives are spending less, reducing sugary and processed foods from our diet, choosing to surf less on social media, cutting out toxic people and removing toxic practices – basically doing a Marie Kondo on your life.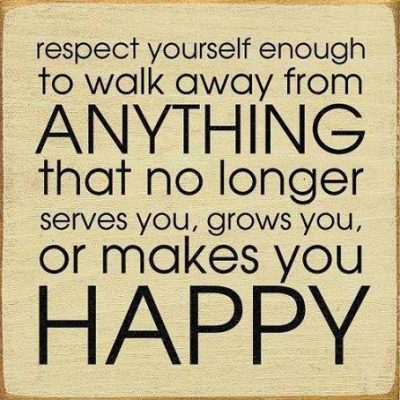 Photo credit: The Soa Brand (thesoabrand.com)
You take away things that make you fragile, so you can become more antifragile.
How can I apply via negativa in my life?
The good thing about having fears is you know what you don't want.
What will you do next to address your fears?
1. Finances
Raising a family requires money, but instead of chasing a crazy career for high pay, what can I do to reduce my expenses and plan for rainy days?
I reduce or just don't spend on things that are of little value to me: expensive clothes, jewellery, shoes, parties, branded items, private property, etc.
We do not spend on a helper, not even a part-time cleaner. We try to figure out how to teach our children ourselves, but if we can't, then we sign them up for classes. We minimise spending on theme parks, paid indoor playgrounds, unnecessary electronics, exercise classes (YouTube has tons of free videos), expensive holidays, restaurants and toys.
Photo credit: Finsavvy Panda
It doesn't mean I cannot pamper myself or my family at all. I prioritise what to spend on, and what to withhold purchasing.
I don't want my family to be penniless if I were to fall sick, so I try to have some insurance coverage. This doesn't mean buying every hot product on the market but selecting what you think you will need in the future. I do all these so when my kids grow up, I will be the last sandwiched generation.
James Chow, Senior Financial Consultant, PhillipCapital share his insights on insurance coverage:
"Insurance is an integral part of financial planning and is the first that needs to be addressed just like laying the foundation when you build a house. Most people who are parents overlook the need to go beyond the basic hospital shield plans.

Early critical illness and critical illness (CI) plans can help to address financial needs and obligations not covered under hospitalisation plans with lump sum pay-outs. According to a 2017 survey by LIA, a working adult has CI cover of just $60,000 which is well under the recommended $316,000 (3.9 times the average annual pay of $81,663). It is important to select insurance products that meet your needs.

I, too have adequate insurance coverage to ensure my family will not bear any financial burden in the event I fall ill."
2. Health
I used to be almost 70kg, but thanks to a friend, she helped me lose 9 kg in 9 months. Getting rid of the weight helped my physical and mental health a great deal.
This is a photo of me halfway through my weight loss journey, where I lost 5 kg in 3 months.
Photo credit: Jules of Singapore
I became more disciplined and conscious of my lifestyle, time, habits and attitude.
Getting rid of unhealthy food in my fridge and kitchen help. It used to be full of sweets, snacks and sugary drinks. Now it is full of fresh fruits, milk, oats and eggs. Living a healthy lifestyle isn't cheaper than an unhealthy one. Potato chips are cheaper than fruits. Candies are cheaper than fresh meat.
But as my friend put it, would I rather spend my dollars on healthy food now, or spend my dollars paying off hospital bills when I'm warded for a condition due to my unhealthy lifestyle?
I used to spend a lot of my time thinking about what to eat next, so my lunchtimes were indulgent and addictive. Now, I sometimes go for a jog during lunch, or grab a salad or wrap nearby. Anything with too many carbohydrates is out of the picture.
Life is simpler with fewer choices and a relatively consistent default pattern. I'm a social eater, which means yes, I still enjoy the occasional Korean BBQ and fried chicken with family and friends.
Structuring my environment by getting rid of the bad, gave me space for the good things to enter. I strive to keep myself healthy so I can hopefully stave off bad health which might make me a burden to my family.
3. Time
The biggest limiting factor in my life is quality time. This means I have to choose carefully how I spend my time, who I spend time with, and what I am doing at that time.
I cut out time-wasters by scheduling tasks directly inside my calendar and blocking off my time to complete that task. Important tasks get done in the morning or right after I settle down wherever I am.
It is okay to drop tasks or activities that take up too much time. You have to let go of things, bad habits, time-clutters instead of packing more things in life to feel better.
Photo credit: Medium
Instead of loading too much screen time and multiple enrichments on our kids, we try to find opportunities to teach our kids life skills during a typical day. This not only reduces the risk of screen addiction and saves money, but we also get to spend quality time interacting with them.
➡️ Related Read: Does My Child Really Need Enrichment Classes?
We try to get the kids to help out with simple housework, clear the trays after eating outside, buy groceries, fold and keep their laundry, pack their clothes for a holiday and even volunteer.
We cannot control what comes ahead, but we can reduce what makes us fragile.
There are many other examples of via negativa that could help you manage your fears. If you have any ideas or suggestions, do share them in the comments.
By Julia Chan.
* * * * *
Like what you see here? Get parenting tips and stories straight to your inbox! Join our mailing list here.
Want to be heard 👂 and seen 👀 by over 100,000 parents in Singapore? We can help! Leave your contact here and we'll be in touch.