Actor and producer Edmund Chen recalled how his daughter "refused to go to school and even became skeptical of relationships" after she found out a friend has made disparaging comments of her online.
Photo courtesy of Edmund Chen
Edmund spoke about his daughter being cyberbullied and his own experiences with cybercrime at an event organised by Norton by Symantec on 11 July 2018, where the findings of the Norton Cyber Security Insights Report were shared.
While 86% of parents polled worry about their children being bullied, only 39% check their child's browser history and only 36% limit their child's access to certain websites.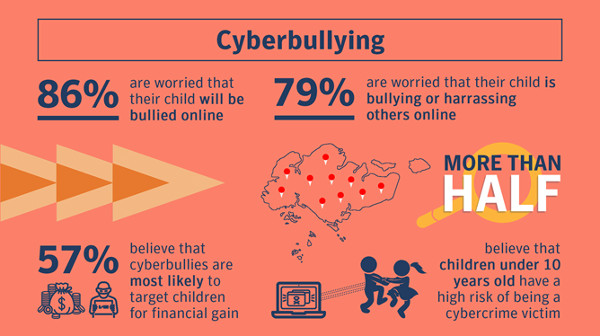 Edmund notes that this is a worrying trend as it reflects that although parents are worried about protecting their children online, not many are taking preventive measures or any proactive steps to supervise their children.
He also shared at the event how he, like his daughter, trusts others easily, even to the point of sharing his account password with someone who claimed to know personal details about him.
"My friends started receiving emails from 'me' stating that I was in trouble overseas and requesting money." This incident shook the Chen family and made them more aware of the pitfalls of trusting people too freely.
While Edmund used to record his passwords on pieces of paper, he now makes the effort to be more careful and remember his different passwords to different accounts.
For his daughter, the cyber-bullying incident was particularly hurtful and traumatic as the content posted revealed a breach of trust.
Edmund recalls that he had seen this particular friend of hers on several occasions as he always encourages his daughter to introduce her friends to her family. He was "saddened and shocked that this had occurred" since they had all gotten along well with one another.
The family rallied around his daughter to support her emotionally and also had talks with her about her feelings. While she has managed to place this incident behind her, she is now more selective about who she trusts.
Edmund is candid when talking about how his parenting-style has evolved as his children grow and need more of their own personal space.
Like any other teenager, there are times when she wants her privacy, and this makes her parents concerned as they do want to know what is going on in her life, especially after the cyberbullying incident.
He is of the view that parents need to work closely with educators especially during the teenage years to provide good support at home and in school.
He cites the example of how they worked closely with his daughters' teacher once they were alerted to the cyberbullying incident so the teacher could look out for her and inform her parents of any behavioural changes.
To Edmund, who is also father to 27-year-old Mediacorp artiste Chen Yi Xi, being a parent to a teenager is a learning process every day, in terms of finding the delicate balance between keeping them in check and knowing when to let go, so as to allow them space for freedom and creative pursuit.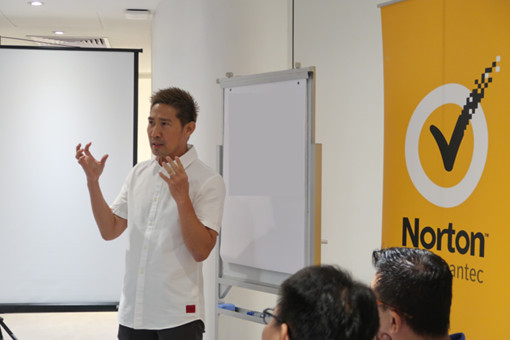 He highlights that trust is a key issue between parents and teenagers and both need to work together towards trusting one another.
In this ever-changing world, he believes it is also key for parents to remain in the know about their children's online activities and also highlight to their children how prevalent cybercrime is, given the huge presence of social media in our lives today.
A lot of personal information is now shared online and Edmund believes that while this information may be shared consciously, people do not know who can actually be tracking all this information to build knowledge on a person's profile or lifestyle patterns for illicit uses.
He cautions everyone to be more mindful of protecting themselves from cybercrime as it is "not a generation-specific issue. It is real and can target you at any point in your life."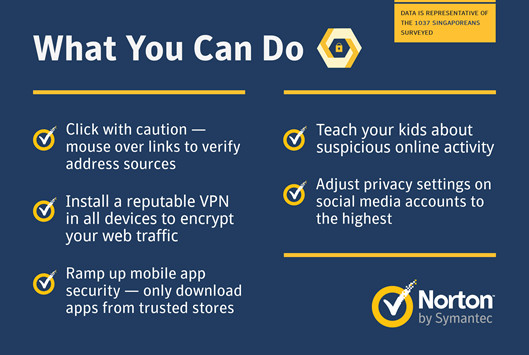 By Geraldine Ang. Images and Infographics by Norton Singapore.
* * * * *
Like what you see here? Get parenting tips and stories straight to your inbox! Join our mailing list here.
Want to be heard 👂 and seen 👀 by over 100,000 parents in Singapore? We can help! Leave your contact here and we'll be in touch.