The Kranji Heritage Trail Singapore was launched in 2011 and covers 14 historical and agricultural trail markers. Take a self-guided tour and learn about the rich history of the Kranji, Neo Tiew, Lim Chu Kang and Choa Chu Kang enclaves!
About the Kranji Heritage Trail
The Kranji Heritage Trail is a journey to re-discover the Kranji countyside – an area rich in history and heritage and Singapore's last remaining enclave of local farming. The trail consists of 14 trail markers, seven of which mark unexplored historical sites and seven of which mark pioneering farms. The Kranji Countryside bridges the past and the present, offering educational and fun activities for family bonding and recreation. It was spearheaded and launched by the Kranji Countryside Association (KCA), and supported National Heritage Board and NTUC Fairprice Foundation Ltd.
The landmarks that would feature in the Kranji Heritage Trail are:
The Kranji War Memorial is the biggest war memorial in Asia with 25,000 names inscribed on the memorial and 4,500 graves. Local rubber planters and tin miners fought alongside the British and Australian soldiers. Columns 371 and 404 pay tribute to their bravery, most notably the recognition of local war hero Lieutenant Adnan bin Saidi of the Malay Regiment, who fought in the Battle of Pasir Panjang.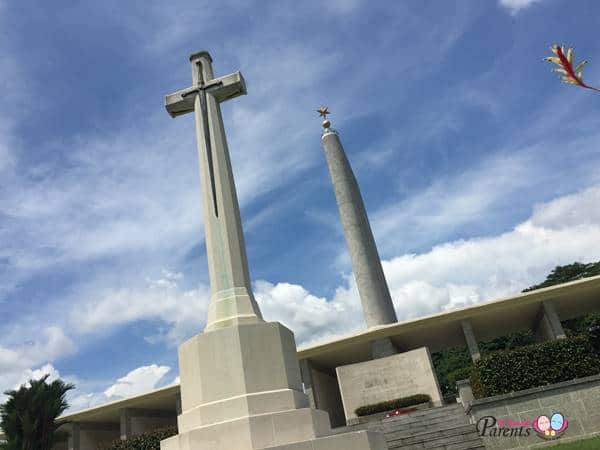 For more information, visit Kranji War Memorial Park Singapore.
#2 Kranji Army Barracks
The site of the former Kranji Barracks dates back to 1930s, when it was first used to build Kranji Camp, a depot for armaments and ammunition storage. It was one of the first camps overrun by the Japanese when they invaded and was converted into a Prisoner of War camp. It was torn down in 2012 and the land is set to be redeveloped.
Photo credit: Remember Singapore
#3 Kranji Railway Train Crossing
One of the few operational manned level crossings, closed by a barrier rather than a gate, the Kranji crossing was the final point that saw the last of the Malaysian Railway trains pass through on 30 June 2011. This Railway crossing saw trains clug their way into Singapore's independence, and once upon a time led all the way to London, through Southeast Asia, China, Russia and Europe. The Kranji crossing is now defunct and the track has been removed. The railway is part of the Green Corridor.
Photo credit: Remember Singapore
#4 WWII First Landing Site of the Japanese
Presently the base for the Police / Coast Guard at Lim Chu Kang, this was the first, among the three landing sites in Kranji, for the Japanese. The Japanese forces had taken the British by surprise when they invaded Singapore – its impregnable fortress – from the North. On the right of the wooden jetty still stands a large house which was used by Japanese officers and the Comfort women.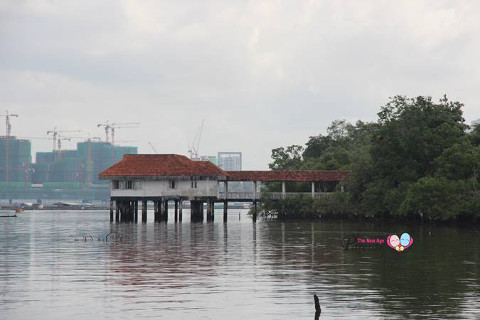 For more information, visit Lim Chu Kang Jetty And Cashin House.
#5 Lian Wah Hang Quail & Poultry Farm
Establised in 1954, Lian Wah Hang Quail and Poultry Farm is one of the oldest in Singapore. The founder, Mr Ho Seng Choon has been a farmer and educator for the past five decades. Starting with a few batches of chicks from Japan, Mr Ho soon grew his business from a small farm in Singapore to a sizeable proprietorship spanning outlets and farms in six Malaysian states. Mr Ho started the region's first Chinese-language farming journal. Lian Wah Hang Farm is not open to the public. To buy quail eggs from the farm, please visit Uncle William enterprises at Farmart Centre.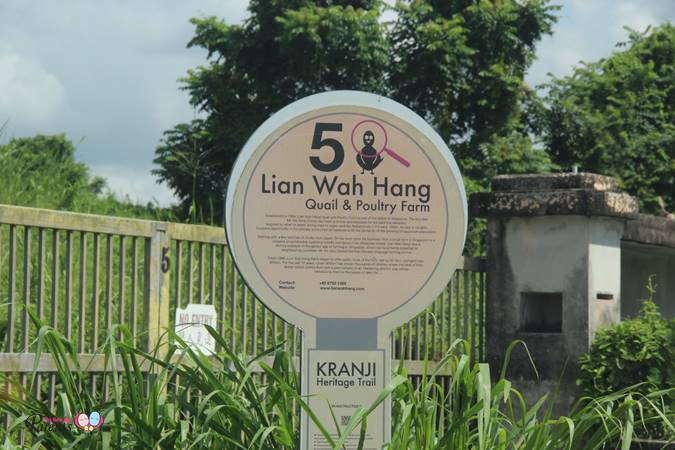 For more information, visit Lian Wah Hang Quail and Poultry Farm.
Jurong frog farm was established in 1981 by Mr Wan Bock Thiaw. It started off with 80 fiber tanks in a small kampong along old Jurong Road. Founded as a frog-breeding farm turned into a meat processing facility, JFF has expanded into an educational tourist attraction. It was named as the Pioneer Frog Farm in Singapore's Guinness Books of Records in 2007.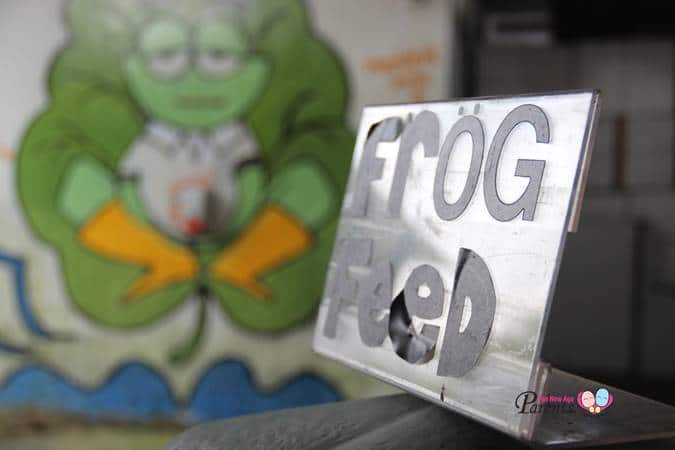 For more information, visit Singapore Jurong Frog Farm.
#7 Hay Dairies
Hay Dairies was set up in 1988 by Mr John Hay. With over 800 goats of different breeds – Alphine, Nubian, Toggenburg and bottling machinery, bringing fresh goat's milk to regular customers. The goat milk is certified free of antibiotics, preservatives and growth hormones, and is a healthy alternative to cow's milk.
For more information, visit Hay Dairies.
#8 Neo Tiew
Neo Tiew Road was named after Mr Neo Tiew (before his demise), by the British Colonial Government for his contributions in developing Lim Chu Kang. Mr Neo led and managed workers to clear the forested area at Lim Chu Kang, pave roads and build workers' quarters to grow coconut trees, develop pineapple, pig and poultry (chicken and duck) farms from early 1900s. He also set up a school and a hospital in Lim Chu Kang.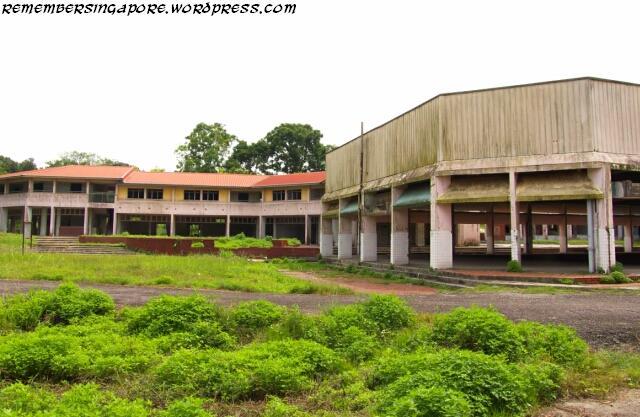 Photo credit: Remember Singapore
Thow Kwang Pottery Jungle, founded in 1965, has a wide variety of ceramics products ranging from stools to dining wares, and more. Thow Kwang also owns Singapore's oldest surviving dragon kiln, which used to fire ceramics products on a regular basis. Since 2001, this dragon kiln has been used as an artistic platform for local and international artists and for educational purposes. Thow Kwang conducts fun hands-on pottery workshops and tours of the dragon kiln to promote a better understanding and appreciation for ceramics.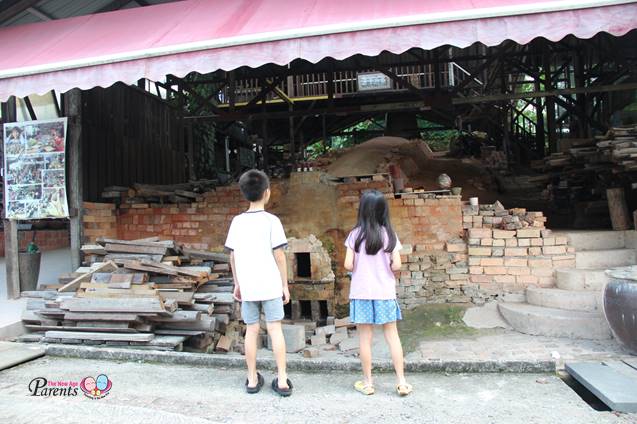 For more information, visit Thow Kwang Pottery Jungle.
Kok Fah Technology was founded by Mr Wong Fong in 1979. It is today the largest leafy vegetable farm in Singapore, growing vegetables on six acres of land, a key supplier to the Wholesale Centre and leading supermarket chains. Kok Fah now offers "The Weekend Farm", a different grocery shopping experience on weekends and public holidays, with fresh products on sale and educational activities available.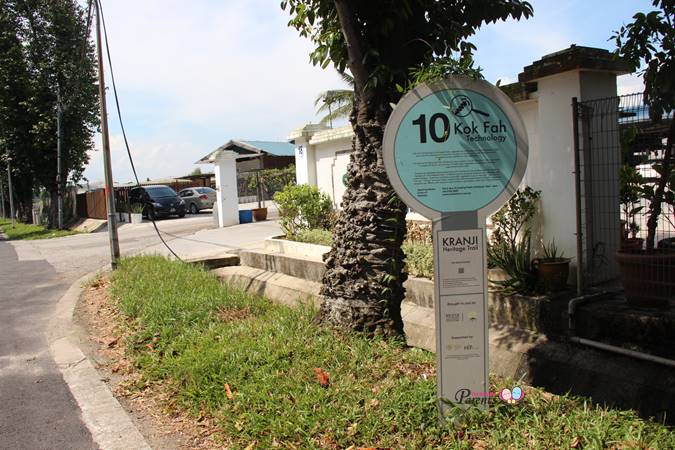 For more information, visit Kok Fah Technology.
Started by Mrs Ivy Singh-Lim and Mr Lim Ho Seng in 2000 as a semi-retirement project, Bollywood Veggies is a living example of how a simple 'kampung' lifestyle has always embodied land productivity and environmental sustainability. The farm opened its gates to the public and the first bistro in the Kranji Countryside in 2005 to encourage Singaporeans to learn about their food sources. It is presently the largest banana grower in Singapore.
For more information, visit Bollywood Veggies Farm Singapore.
As one of Singapore's oldest garden and landscaping companies, Nyee Phoe celebrated its Centenary in 2011. Situated along Neo Tiew Crescent and, Nyee Phoe Flower Garden today is a well-established landscape architect company alongside Petals & Leaves (creative floral services) and Gardenasia (nature-based events company). Nestled in the heart of Singapore's countryside, this is a unique boutique MICE and dining venue amidst the beauty of nature and the luxury of space.
For more information, visit Nyee Phoe Flower Garden.
#13 Hausmann Marketing Aquarium
Established in 1995 as one of the first fish farms in Lim Chu Kang, Hausmann Marketing Aquarium Pte Ltd was a pioneer for "edutainment". It was the first to develop outreach programs to schools to engage children in a hands-on learning experience. Hausmann is open to the public with fun and relaxing activities such as fish feeding and pond fishing.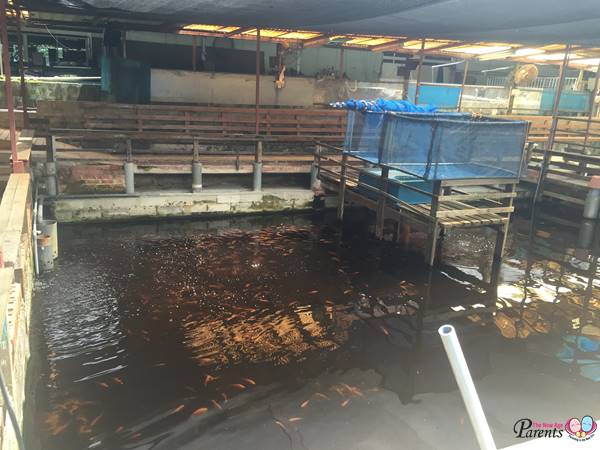 For more information, visit Hausmann Marketing Aquarium.
#14 Sungei Buloh Wetland Reserve
Expanded to include 202 hectares of mangroves, mudflats, ponds and secondary forests, Sungei Buloh Wetlands Reserve is a protected nature reserve and Singapore's first ASEAN Heritage Park. The extension at Kranji Way houses a Visitor Centre and exciting new trails for visitors to explore and enjoy. Besides providing a sanctuary for local flora and fauna to thrive in, the wetlands are also an important refuge for migrating birds that traverse large distances across the globe during the northern winter.
For more information, visit Sungei Buloh Wetland Reserve.
Text adapted from Kranji Heritage Trail – Off the Beaten Track of Northwest Singapore brochure. For more information, visit here.
If you find this article useful, do click Like and Share at the bottom of the post, thank you.
Like what you see here? Get parenting tips and stories straight to your inbox! Join our mailing list here.