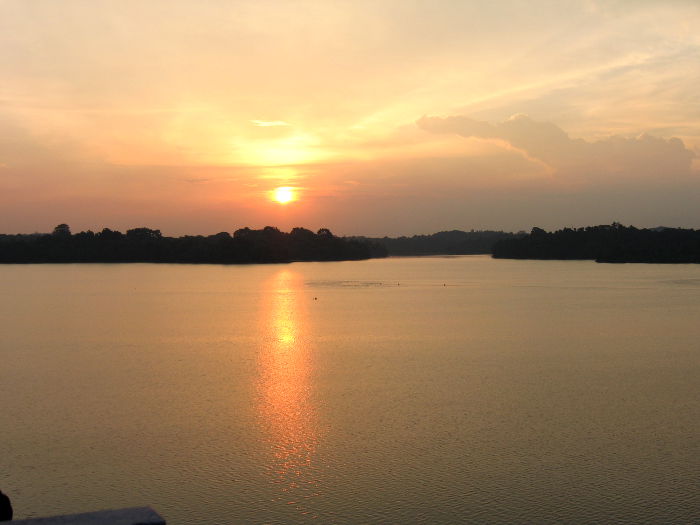 Everyone deserves a good break every now and then. If you're looking for scenic places to rest and just enjoy mother nature after a long week, consider our list of top 10 most scenic places to visit in Singapore!
1. Mount Faber
Amidst the urban sophistication of Singapore, Mount Faber showcases the beauty of nature along with a panoramic view of the Singapore skyline. Discover the glittering gems at The Jewel Box and immerse yourself in this serene getaway from the city.
Mount Faber is also one of the best places to dine at in Singapore! Consider hilltop dining at restaurants such as Dusk Restaurant & Bar and Arbora and be awed by spectacular views as you enjoy a hearty meal. For an even more indulgent experience, you can opt to wine and dine on a cable car with your loved ones!
Visit: www.mountfaber.com.sg
2. Tanjong Beach, Sentosa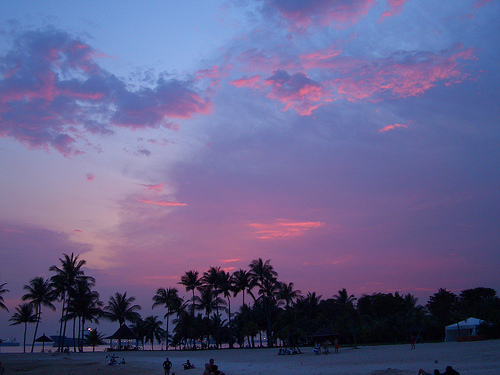 A relatively hidden and unspoiled stretch of beach along Sentosa, it's one of my personal favourites when it comes to tranquillity and solitude. Arm yourself with a novel and settle down at a spot while awaiting the beautiful sunset. With the twinkling lights of nearby ships, this stretch of the beach becomes exceptionally romantic at sunset, which explains its popularity as one of the top spots for wedding photography.
Visit: Sentosa
3. Hort Park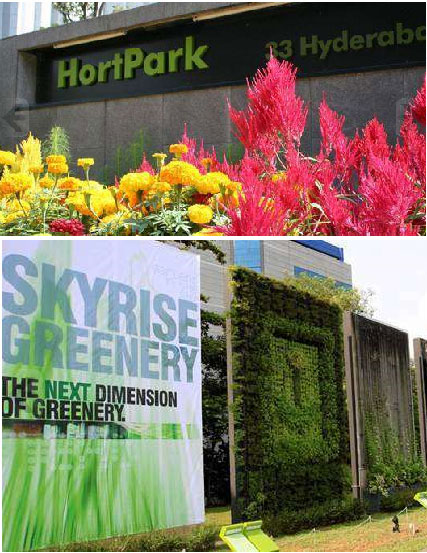 Part of the 9 km Southern Ridges spanning green spaces from West Coast Park to Mount Faber in Singapore, off Alexandra, Hort Park is the hot spot for a nature walk amidst uniquely interesting garden landscapes.
Psst… we heard the area behind Hort Park (Canterbury Road, Berkshire Road, Hyderabad Road) boasts of fantastic scenery!
Visit: www.nparks.gov.sg
4. Henderson Waves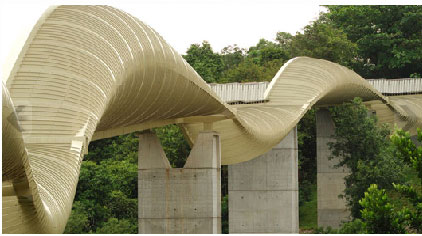 Singapore's highest pedestrian bridge, also part of the Southern Ridges, is built to connect the two hills of Mount Faber and Telok Blangah Hill and has a wave-like form made up of seven adjoining curved steel structures. It has become a popular spot for photographers with a keen eye for unique details.
Visit: www.nparks.gov.sg
5. Fort Canning Park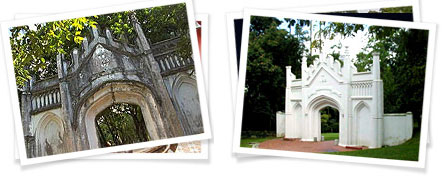 With its proximity to the city area, Fort Canning's a place buzzing full of old rich war memorial nostalgia. It has currently transformed into a popular venue for dynamic outdoor concerts and the arts such as sculpture exhibitions, plays, opera and open-air ballet.
Being the solemnisation venue for many wedding couples, feel the atmosphere of marital bliss on the hilltop. You can also opt to hold functions at the town club, The Legends. Look out for the Spice Garden as well, a replica of the original 19-hectare tract Raffles established in 1822 as the first experimental and botanical garden in Singapore.
Visit: www.nparks.gov.sg
6. Marina Barrage
Marina Barrage, Singapore's 15th reservoir and first in the heart of the city makes a stunning backdrop against the city skyline. Together with 2 other new reservoirs, this will increase Singapore's catchment area to two-thirds of Singapore's land area.
It has become one of Singapore's latest photography spots for dating couples and families. Take a ride atop the Singapore Flyer for a wheeling good time!
Visit: www.pub.gov.sg/marinabarrage
7. Keppel Bay

A recreation enclave near the city and Sentosa,  boosting an urban waterfront, Keppel Bay is the ideal spot for premier waterfront activities such as yachting and perfect for an idyllic day sipping your coffee or cocktails by the sea.
Visit: www.marinakeppelbay.com
8. Fullerton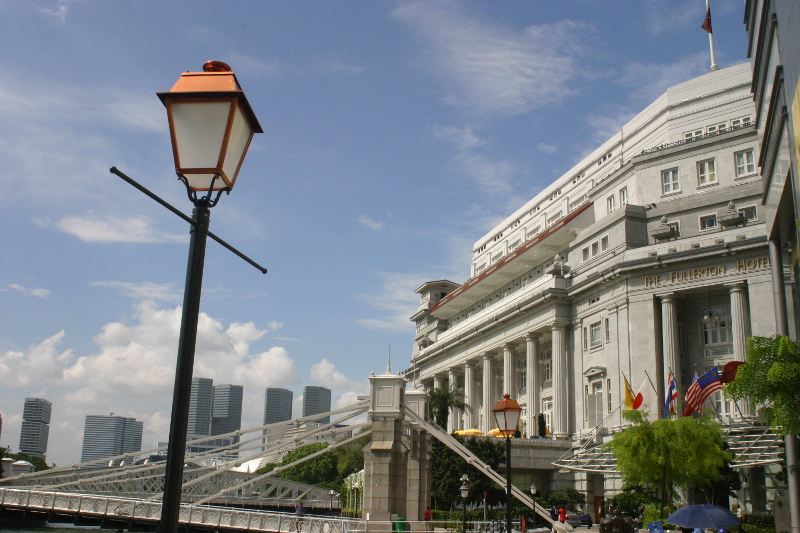 Fullerton perfectly captures the gorgeous Singapore skyscraper skyline, with the symphony of the iconic "durian", Esplanade and the historically rich colonial Fullerton Hotel merging seamlessly in one of Singapore's most stunning views at night. The pulsating vibrancy of this place in the smack of the city cannot be denied.
To take the experience one step further, consider going to the nearby Boat Quay or Clarke Quay for late-night drinks amidst the crowded night scene with all its city lights by the riverside. New Asia Bar at Swissotel Stamford also offers a gorgeous bird's eye view of the City Hall area from above.
Visit:
9. MacRitchie Reservoir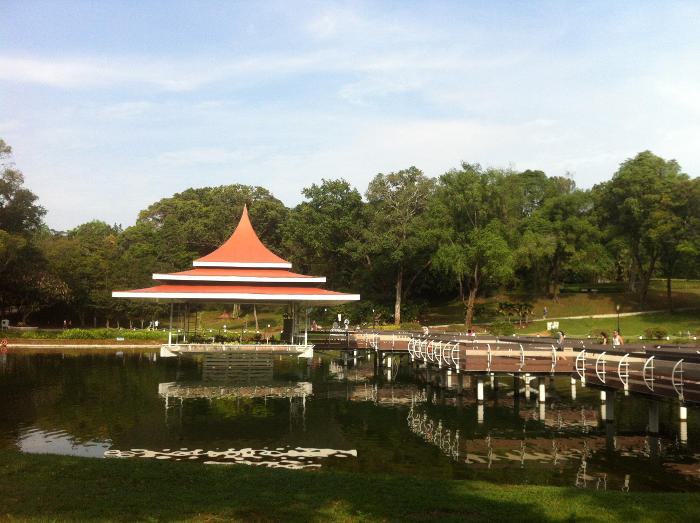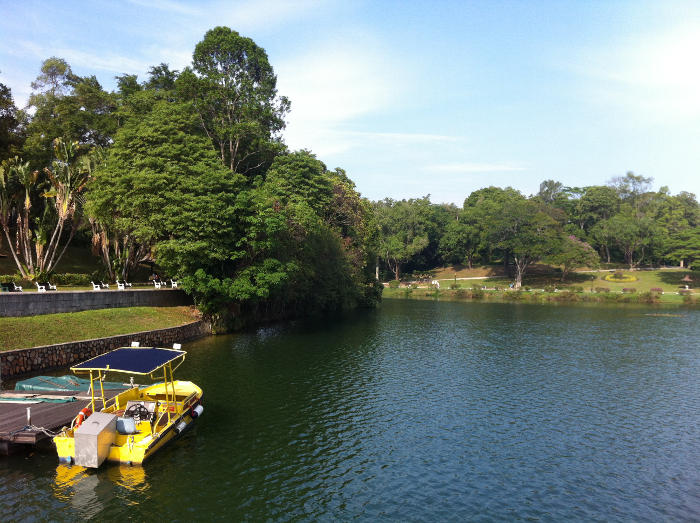 A popular spot for exercise enthusiasts who want to appreciate mother nature, it serves as a gateway to the Bukit Timah nature reserves. It's one of the best places to visit in Singapore for walks along the water edge and ideal for family outings away from all the hustle and bustle of the city.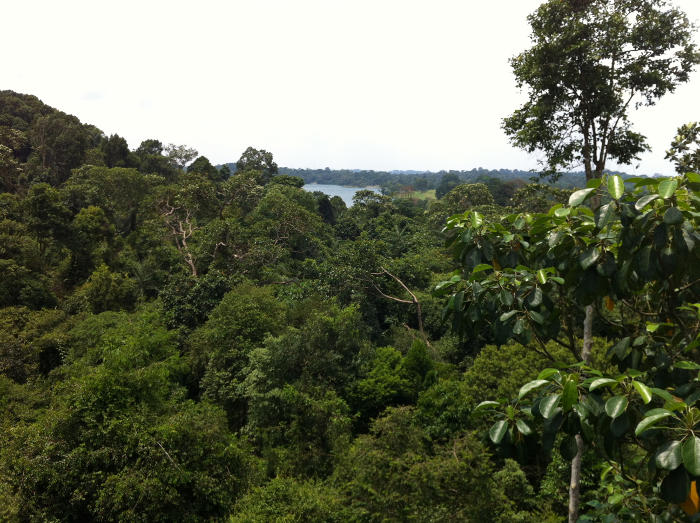 Visit: nparks.gov.sg
10. Jurong Bird Park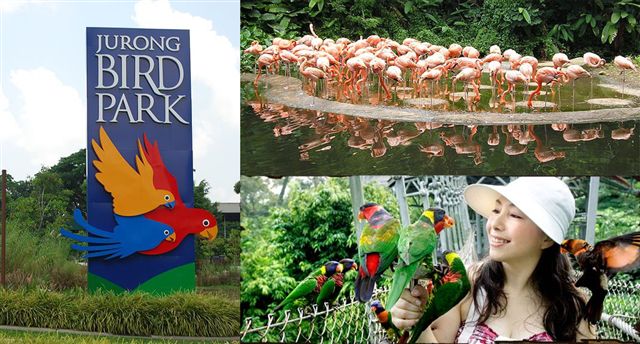 Never revisited the bird park since primary school days? If not, it's time to do so again! It's a visual spectacular feast of more than 600 species of exotic birds. As well as an educational trip for you and your kids, you can even sit back and enjoy your food and beverages as you rest your eyes on this colourful fiesta of wonderful birds. The whole family can enjoy the comical parrot circus and be enthralled by the birds of prey in the King of the Skies show.
Visit: http://www.birdpark.com.sg/
For a much-needed respite from your hectic daily life, why not visit some of the suggested best places to visit in Singapore for a fresh perspective on our little island or revisit familiar ones with your loved ones for a walk down memory lane. What's most important is for the family to enjoy some quality time together.
Other scenic places to check out:
Southern Ridges – Alexandra Arch
Telok Blangah Hill Park
Sembawang Park
The Chinese and Japanese Gardens at Jurong
Little Guilin at Bukit Gombak
Bukit Timah Nature Reserve
Hindhede Nature Park
* * * * *
If you have any interesting places to visit in Singapore to recommend, please feel free to write in to us at mailbox@thenewageparents.com!
Want to be heard 👂 and seen 👀 by over 100,000 parents in Singapore? We can help! Leave your contact here and we'll be in touch.