It's a nice, sunny afternoon and you wish to go out for a lovely meal in leisurely tai-tai style. However, someone needs to take care of the kids at home. What a hassle and dilemma.  Well, this may not necessarily be the case if you can do both at the same time! Why not bring your kids out for the very same meal you have in mind? The restaurants may even have playgrounds or kids' menus specially tailored to their needs!
Four Seasons Hotel

Want to have someone to mind the children while you and the kids dig into a scrumptious buffet in luxurious settings? One Ninety Restaurant provides a mini kids' buffet with their favourites, such as burgers and French fries.  There is a play area with different activities to keep them occupied too.
Visit: www.fourseasons.com/singapore/dining/
Ikea, Tampines

Ikea values young kids just as much as their grown-up customers.
While the adults shop, the kids can have lots of fun too in the play facility, Småland – a magical Swedish forest where they can choose to run or bounce, or read a book under the tree. Try out their latest local store at Tampines where they have a playroom.
Visit: www.ikea.com.sg
Sol Playground Café

Sol Playground Café allows for a stress-free holistic dining experience with the kids and family with international restaurants, customised menus for different age groups as well as a nursing room.
Visit: www.solplaygroundcafe.com/aboutus.aspx
Ju Shin Jung Korean BBQ Restaurant @ YESS Centre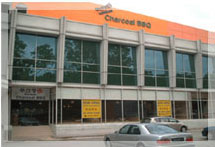 Enjoy you favourite authentic Korean BBQ fare as your kids savour the food with you. When they are getting restless, no worries. The restaurant has a playground to cater to its young customers. End your meal with a sweet aftertaste as they serve heart-shaped watermelons.
Visit: www.jushinjung.com.sg
Waraku Restaurant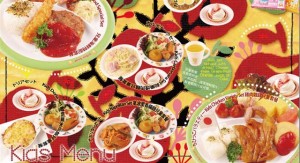 Pasta de Waraku has introduced a new kid's menu! Bring out your kids with you to lunch or dinner too without having to worry about their delicate tastebuds!
Visit: www.waraku.com.hk/e-pasta-info.php
The Ranch Home @ Dempsey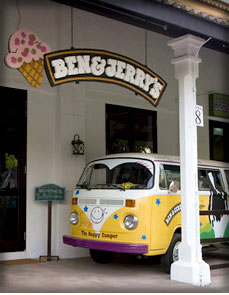 Your children craving for ice-cream? Make the outing perfect by indulging in Ben & Jerry's ice cream and deli delights together with the kids in the rustic ambience of an all-American cosy ranch home complete with a fireplace, a study and TV room, a loft, play area, kitchen and a fully-stocked bar featuring a wide range of Californian wines at American restaurant CA * California. The perfect sweet ending to a Sunday brunch!
Visit: www.dempseyhill.com
Enak Rasa Thai Seafood Restaurant – Bedok Reservoir


Feeling a craving for your favourite stinging hot sambal stingray, fried crab, la la, cereal oat prawn? Have the time to dig into all these tempting local seafood delicacies while your kids have a go at the playground!
Visit: www.rasa-group.com/
For a happy meal with the kids, other than at the usual favourite fast-food joint,  add more variety to family meals and the kids will sure love the food and the fun that comes together with it. Restaurants nowadays cater to not only the little ones, but also the adults who need some good time off. Enjoy!
Great World City Foodcourt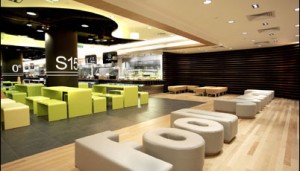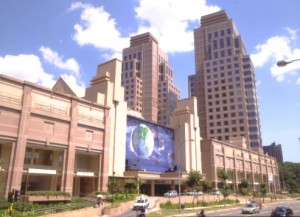 With the recession, many parents have to think twice about splurging on pricey meals. For a change, why not have some good affordable food in food courts without busting your wallet?
Great World City's food court has round-edged tables and chairs, bearing in mind to also take care of hyperactive kids who like to run about the place. This meal should be relatively stress-free indeed if you can secure seats. Retail therapy's just around the corner to burn off those calories!
After browsing through our list of Singapore's kid-friendly restaurants, it's time to head out for a family meal together with the kids! Besides dining at the usual MacDonald's, add spice to your meal experiences with the kids and have some quality bonding time together. After all, no matter where they are, kids do love Happy Meals, don't they?
If you know of any other restaurants that welcome and cater to kids, do let our readers know! Please feel free to write in to us and leave your comments!
If you find this article useful, do click Like and Share at the bottom of the post, thank you.
Want more comprehensive info? Check out our e-guides here.