The high-rise buildings, skyscrapers and Victorian-era government buildings have since then symbolized Singapore's transformation from a colonial port to an independent city-state. Singapore has become a cosmopolitan nation where many foreigners from different countries and cultures are attracted to (by the standard of living, work opportunities and stability) visit, work or migrate to.
For Mrs. Lim Ai Ling, a 38-year-old Singaporean stay-home-mom of 6-year-old Sophie and 2-year-old Levi, living in Vancouver B.C has made her appreciate her own culture and nationality even more. Also the owner of an online shop, she adds, "We don't have to wait till our kids are in elementary school to teach history, geography or the social sciences. Part of understanding who we are is also to understand our heritage and where we come from – so I think instilling a sense of culture and national identity is very important to help my kids be in touch with that especially when we live so far away! I think the more I'm away from my country, the more I appreciate my own culture and nationality."
Our children will also be growing up with children from different countries, who have different cultures, races and religions. Educating them to understand the culture that they live in is crucial in helping them to build better relationships with their peers today. Indeed, instilling culture and national identity in our children will help them to feel that they belong to a group that shares a common sense of custom, language, belief and behaviour. This will help them to feel more secure that he/she belonged to a country or group rather than a single individual living alone in this huge overwhelming world.
Here are some ways to help our children build their culture and national identity:
Introduce National Day songs
It will be a fun time as you practise the actions and sing the songs together as a family. I am sure that your children will be thrilled when they can identify the songs and sing them together during the National Day celebration on television! It will be an awesome time of family bonding and fun!
➡️ Related Read: National Day Songs
Celebrate!
On National Day, parents and children can draw and colour the National flags together. You can also decorate red and white mini flags or balloons around your house to liven up the atmosphere and celebrate the National Day together as a family. Parents can also take the opportunity to whip up famous Singapore dishes to help your children learn about them too!
Share historical facts or photos
Of how Singapore was like during your growing up days, your parents' or your grandparents' lives. It will be an awesome relationship-building time for yourself, their grandparents and your children, as each of these generations shares about their lives and photos from the past. You can also bring them back to the neighbourhood you once grew up in and tell them stories.
Exposure to the different races and religions
Through books, newspapers, Youtube or Tik Tok: By helping them to understand the different cultures of Singapore, and learn to respect the different nationalities, races, religions and cultures.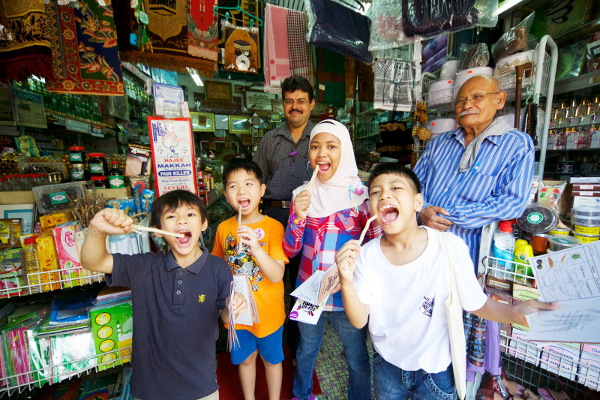 Read with them
Introduce them to books that tell them about their nation and culture such as the 'Sasha Books'. The set of books is a series of picture travel books about a little girl named Sasha visiting places in Asia. The author's main aim in writing these books was to help her own daughter, Sasha, feel comfortable in her own environment and develop a sense of belonging in her own backyard.
Visit places of interest
Bring your children to the different places of interest in Singapore such as the Little India, Chinatown, Haji Lane, Asian Civilisation Museum, Singapore Flyer, Singapore Botanic Gardens, National Museum of Singapore, Sentosa and the Zoo etc. Don't forget to explore the old places as well. Let them run, play and learn all about Singapore. And if you've been there once, it's perfectly all right to re-visit it again! They say that the best way for children to learn is while they are having fun.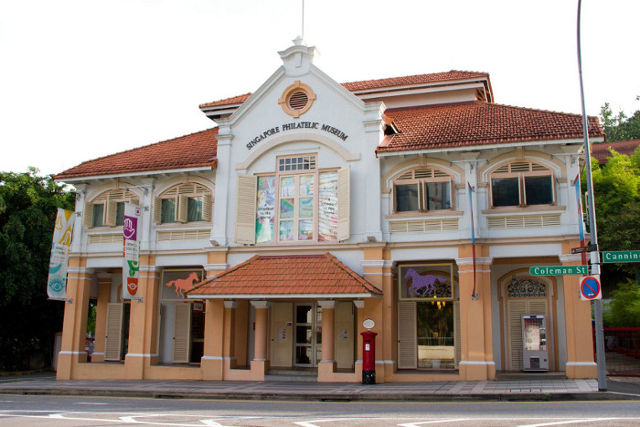 Watch Local films or Television programmes
For Ai Ling, she would spend some time with her two children to enjoy the local television programmes that can be found on YouTube. She finds programmes such as the Noose very Singaporean and amusing to watch with her children! You can also watch local short flims about Singapore on Vidsee. Some Singapore films worth catching are, Ilo Ilo, Singapore Dreaming, I Not Stupid, One Leg Kicking and Ah Boyz to Men.
Soccer game
For Mr Johnson Chee, a 30-year-old teacher who received citizenship about a year ago shared that it would be most apt for him to bring his son to one of the soccer games played by the Singapore Lions or Lions XII! He finds that cheering for a Singapore team together with his son will help him build a love for his country.
By Yvonne Chee.
* * * * *
Like what you see here? Get parenting tips and stories straight to your inbox! Join our mailing list here.
Want to be heard 👂 and seen 👀 by over 100,000 parents in Singapore? We can help! Leave your contact here and we'll be in touch.