It's our Nation's Birthday! Take this opportunity to introduce your child to the history of our country. Dorothea Chow lists down 10 ways to get the facts across without boring them to tears.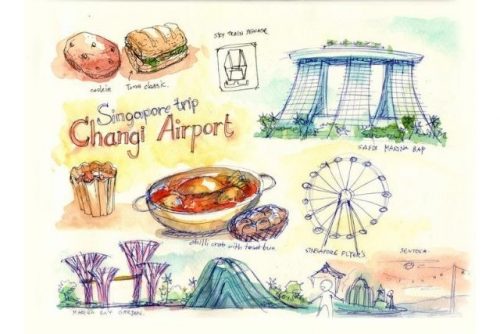 1. Books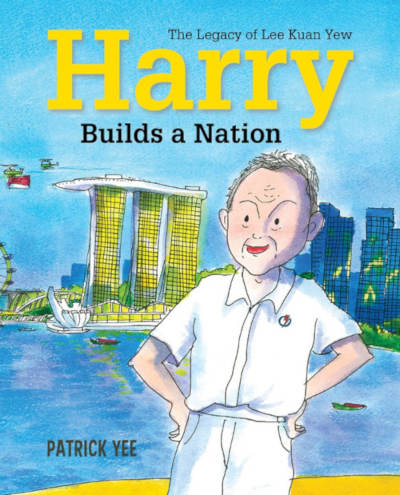 The library is a great resource for all manner of children's books on Singapore's history! A book such as Coolie Boys and Samsui Girl by Ho Lee-Ling and A Boy Named Harry by Patrick Yee bring children into the world of Singapore's past through interesting characters and the stories of their lives.
2. Create a scrapbook
Make a scrapbook of interesting historical facts. Visit the places where significant events took place, look for pictures and write-ups in magazines and old newspapers, and compile all these bits of information into a representation of Singapore's rich history and heritage.
3. Eat from different cultures
Whip up a week of meals that are rich in historical or cultural significance. For example, Indian biryani, Hainanese chicken rice, Teochew porridge, Peranakan buah keluak, Malay mee soto and Penang laksa. As you cook, talk about the history of that people group – how they came to Singapore, what are some of the cultures and traditions that have endured until today, what they are most known for.
4. Play dress up
Most kids like to pretend to be someone else, so playing dress up is a great way of making history come alive for them! You'll need to do quite a bit of prep for this activity though – from finding photos of what our ancestors wore to creating "costumes" for the kids by recycling old clothes or making replicas from paper.
5. Craft and create
What better way to learn about the Japanese occupation than to recreate the scene with Lego blocks? Or how about crafting a paper version of the lion that Sang Nila Utama saw on the island of Temasek?
6. Plan a Heritage Trail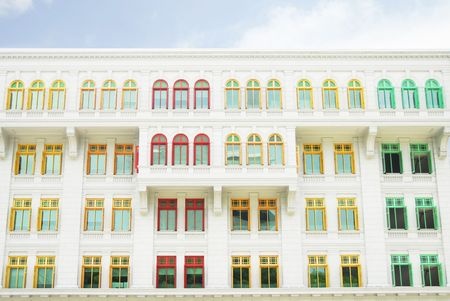 It is a little-known fact that you can walk heritage trails through various parts of Singapore. The trail routes are generally not physically challenging, and are a great way to introduce children to the history, architecture and culture of Singapore. One of our suggestion is Kranji Heritage Trail.
Here's an app to help you! SG Heart Map recently launched its SG Heart Map Tours app (right), which allows users to explore the various places in Singapore along five zonal routes – Captivating North East, Adventurous North West, Scenic South East, Enchanting South West and Charming Central. Besides attractions, the app also features heartlands and neighbourhoods including Chong Pang Market & Food Centre, Punggol Waterway, Old Airport Road, Holland Village and Tiong Bahru Market. Users can rediscover their favourite places and uncover new places in Singapore at the same time.
The app is currently available for download on Google Play Store and will be available on the Apple App Store.
7. Interview Grandma or Grandpa
Let your kids play reporter for the day and interview the grandparents! Guide them to think of a few questions they can ask about the history of Singapore and their own stories of growing up in early Singapore. For younger kids, capture the interview on video. Older kids may prefer to write out their answers in a news article or story.
8. Go shopping
Visit a flea market and scout for items from yesteryear that will provide great conversation starters on various aspects of our history. Look for things like old toys, books, artwork, crockery and clogs. Check out the China Square Central Flea Market (closed) or Sungei Road Thieves Market (closed).
9. Role play
Act out a scene from history, like when Sir Stamford Raffles and Lord Hastings first met prior to the founding of Singapore, or when Lee Kuan Yew was rallying the crowd to fight for our nation's independence. Be prepared to let the kids add their own bits of imagination into the story, as long as the basic facts remain unchanged.
10. Draw a family tree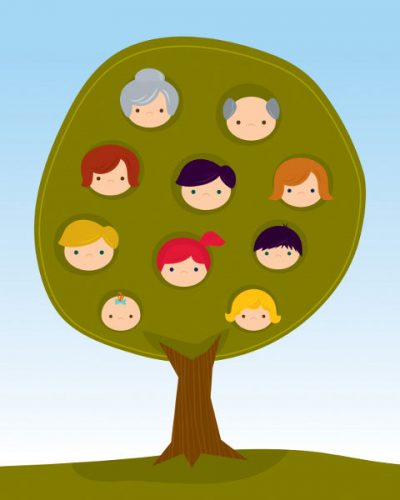 Discovering your roots can be a heart-warming and meaningful experience for both you and your children. As you work backward to find out who your ancestors were, it can be very interesting to see how the ups and downs of family life parallel the history of our nation, and how their stories weave into the events that made Singapore's history.
This article was first published in The New Age Parents e-magazine.
* * * * *
Like what you see here? Get parenting tips and stories straight to your inbox! Join our mailing list here.
Want to be heard 👂 and seen 👀 by over 100,000 parents in Singapore? We can help! Leave your contact here and we'll be in touch.