Earth Hour 2023 is a moment for global solidarity, the opportunity to come together to advocate for our planet., Whether you're an individual, school, business, or community group, we are all active stakeholders in shaping our future.
8:30pm on 25th March will mark the iconic Switch Off, when attendees will be able to watch the iconic Singapore city skyline go dark for one hour in support of our planet.
Earth Hour takes place on 25 Mar 2023, 8.30pm. For more information, to participate in the switch-off, or to create your own Kosong Plan, please visit here.
EARTH HOUR FESTIVAL
📅 24 to 26 Mar 2023
⏰ 8.30pm
📍 Esplanade – Theatres on the Bay
Back with a bang after a two-year hiatus, this year's Earth Hour Festival showcases an action-packed three-day festival filled with activities for all ages, including thematic art performances, educational booths around climate change and talks by WWF-Singapore's subject matter experts to guide individuals in charting their own personal Net Zero plans.
The weekend will begin with the Young Reporters for the Environment & Eco Schools Awards Ceremony, which will take place on Friday 24th March. Whilst the Young Reporters for the Environment programme engages participants aged 11 to 25 in environment-focused citizen journalism, the Eco School Awards recognise, chart and celebrate student initiatives in schools. Each programme empowers young people to be part of the solution. These awards are closed-door programmes for the invited youth and other attendees.
Throughout the festival weekend, Sustainability Talks by WWF-Singapore will enable attendees to tap into the vast knowledge of WWF-Singapore's very own experts, who will share more information about climate change and how it is affecting lives and livelihoods. Topics will include Net Zero, Circular Economy, Conservation, and Coral Restoration. Also on offer are DIY Sustainable building material workshops by Ferticlay. Creators of an alternative clay mixture, which is created using wasted materials that are combined with clay and discarded paper, Ferticlay will host a series of hands-on workshops, whereby participants will create figurines using the clay.
Photography in Nature Series Walks throughout the weekend will aim to get the public exploring and discovering the natural world, and is part of WWF's outreach efforts to promote the preservation of nature. Attendees will be taken on a nature walk along a curated path at Singapore's oldest heritage park. Each will be provided with a macro lens, which will enable them to capture the unseen world of nature that can't be seen with the naked eye.
Only limited seats are available for these talks and workshops, hence it is highly advisable that members of the public book their seats in advance at the WWF Earth Hour Festival website.
Festival highlights include free performances throughout the weekend, organised by Esplanade as part of Foreword and Soul Jam, the centre's themes for its free programmes in March. These include the Panik Record Showcase featuring music performances at the Esplanade Outdoor Theatre and poet, multidisciplinary artist and professional speaker, ArunDitha's spoken word performance, Earth Song, at the Esplanade Concourse ahead of the iconic Switch Off.
The highlight of the festival weekend will be the Switch Off event, where attendees can watch our iconic Singapore city skyline go dark for one hour in support of our cause. Be sure to join us!
Join us for the #BiggestHourForEarth!
For more information, visit here.
➡️ Related Read: Activities to Do in the Dark This Earth Hour
---
Environmental impact of key actions
Air-conditioning
The air-conditioner is a major contributor to the amount of electricity consumed in the typical household. Using the air-conditioner in energy-efficient ways can reduce its impact on the environment and your electricity bill.
The air-conditioner takes up 30 per cent of the typical household electricity bill.
Air-conditioning should be set at 25 degrees Celsius, and not below 24 degrees Celsius.
When set to this optimal temperature, the air-conditioner will not need to use up so much energy to cool the environment around you. This, in turn, results in lesser fossil fuels burnt to power the air conditioner and less heat released into the atmosphere, hence reducing the impact on the environment.
Every one-degree increase in the air-conditioner temperature helps you save a minimum of S$25 annually. We can save a minimum of $150 million annually in the total electricity bill for Singapore if all Singaporeans take this up.
LED lights
LED lights offer greater energy savings than traditional incandescent lights. Most of the energy LED lights use goes into making light instead of heat. Most incandescent lights, for example, produce anywhere from 5-20 lumens (a measure of brightness) per watt, whereas compact fluorescent bulbs put out about 40-70 lumens. By comparison, LEDs range from 20 lumens up to 100 lumens.
Plastic bags
3 billion plastic bags were used in Singapore in 2011, needing 37 million kilogrammes of crude oil and 12 million kilogrammes of natural gas to make.
Each kg of plastic bags requires 1.2 kilogrammes of crude oil, according to a study done by the Agency for Science, Technology and Research.
Globally, each year, more than one trillion plastic bags are used around the world, less than two per cent of which are recycled. The rest end up in landfills – where they can take up to 1,000 years to break down – or as litter.
Shorter showers
Nearly 50 per cent of the water used in the homes in Singapore goes to showers and kitchen sink washing. Showers generally take up 29 per cent of an average family's monthly water consumption.
People can save nine litres of water per minute in the shower by taking shorter showers.
---
It is Hari Raya Puasa. We have compiled these lists of Where to go during Hari Raya Puasa and Where to Shop Online for Hari Raya in Singapore.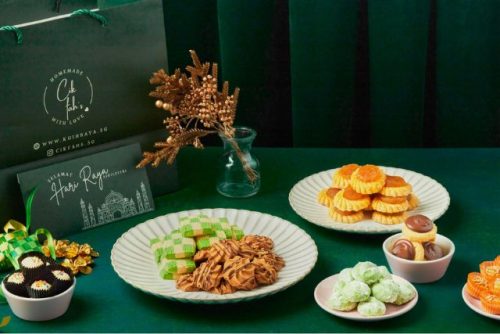 ---
Easter is just around the corner. We have compiled a list of Things to Do Over the Easter Weekend.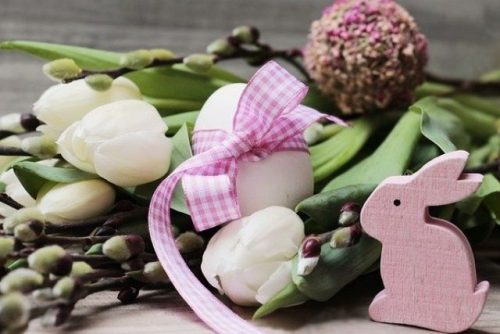 * * * * *
Stay in touch! Subscribe to our Telegram here for our latest updates.
Like what you see here? Get parenting tips and stories straight to your inbox! Join our mailing list here.