Hari Raya Puasa is just around the corner! Although we can't celebrate the 'normal' way this Raya due to circuit breaker measures in Singapore, the celebrations shouldn't have to be put to a halt!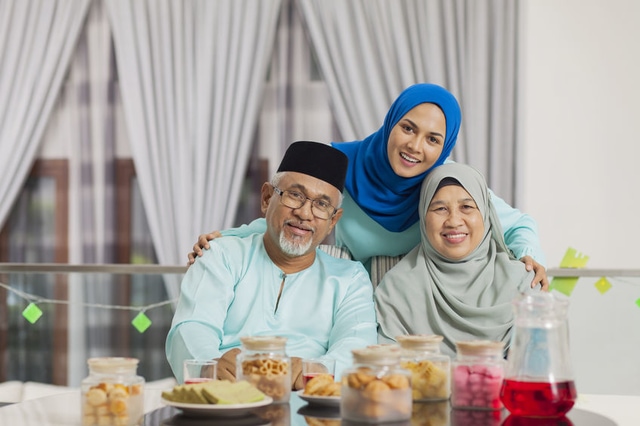 Indulge in your favourite Hari Raya goodies, colour coordinate your outfits and get all your Raya essentials to celebrate at home and keep the festive spirit alive! We list down some Raya essentials that you can get online and also, don't miss out on the Hari Raya celebrations online.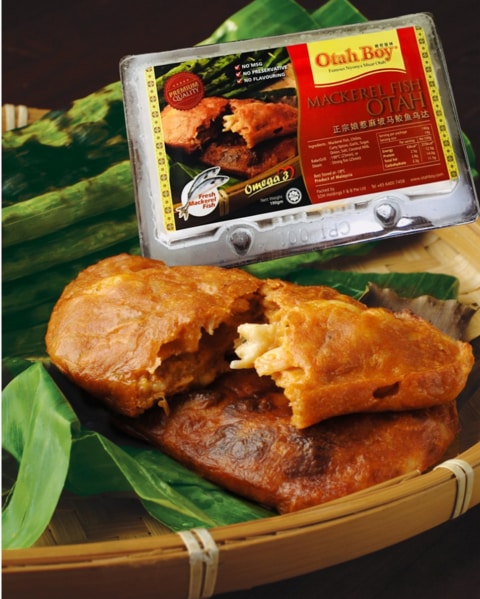 Image credit: Shopee
Need some quick prep for Hari Raya dinner at home? Otah Boy Famous Nyonya Muar Otah is handmade from the finest and freshest high-quality mackerel, coconuts and spices!
Choose from five different flavours: Mackerel Fish, Prawn with Mackerel fish, Squid with Mackerel fish, Clam with Mackerel fish and Non-Spicy Mackerel fish.
Purchase it here.

2. Deli Indo Fresh Rainbow Lapis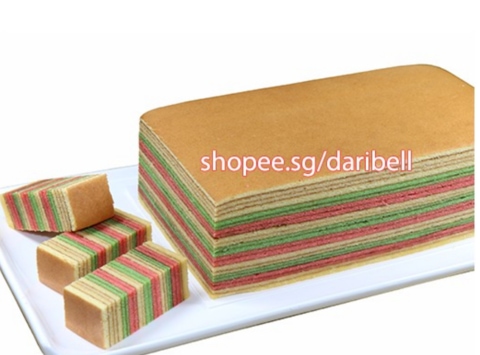 Image credit: Shopee
Kueh lapis is a great dessert to serve especially during tea time. This rainbow layered cake is not just a treat to look at but also a treat for the tummy! Each lapis is carefully wrapped to maintain hygiene and packed in a beautiful box and paper carrier bag so you can also gift a few boxes to your relatives and friends for them to indulge in!
Purchase it here.




3. Ritz Apple Strudel (4 Flavours)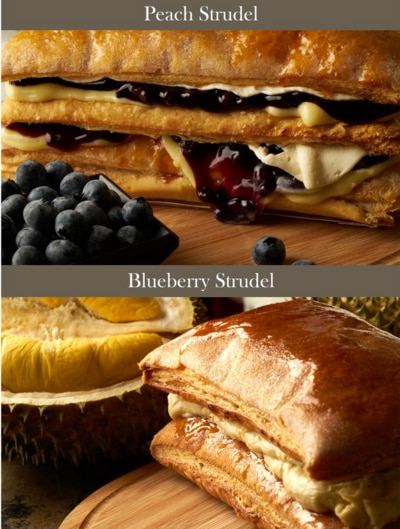 Image credit: Shopee
Ritz Apple Strudel is known for the freshness and quality of their strudels. If you're craving something sweet after a delectable Raya meal, these strudels will definitely hit the spot! Choose from four different flavours: Apple, Peach, Blueberry and Chocolate.
Purchase it here.

4. Marks & Spencer's Raya Gift Boxes*
Image credit: Marks & Spencer
Are you on the lookout for gifts to send to your loved ones? Marks & Spencer has curated three different Raya Gift Boxes* for this festivity – Sweet Surprises, Raya's Delights and Aidilfitri Treats.
Each set contains a delectable range of top-quality British treats ranging from confectionery and biscuits such as chocolate truffles and digestives to beverages like juice and tea. Your loved ones are sure to be delighted by the wide variety of sweet delights!
Purchase it here.
*All items in Raya Gift Boxes do not contain pork, lard or alcohol.

Image credit: Shopee
We know how hectic preparing for Raya can be. Take a break from the Hari Raya preparation and have a cup of coffee to recharge! With the meticulously handpicked and precisely roasted coffee beans, this blend may likely be your next favourite instant coffee to stock up on.
Purchase it here.

Image credit: Zalora
Colour coordinate with the kids this Hari Raya with this collection by Loveaisyah! The Girl Floral Dress is a charming piece with sweet flower prints on rich Mustard Yellow.
Purchase it here.

7. Zoe Arissa x GKR Baju Kurung
Image credit: Shopee
Take your pick from this beautiful Baju Kurung collection that comes in three colours: Sandy Grey / Cream / Dusty Pink. Made with premium lace, you'll be sure to love the comfort from wearing this!
Purchase it here.

8. Traditional Baju for the Men
Image credit: Zalora
This traditional baju Melayu by Gene Martino is a great piece to add to your collection. Featuring a cekak musang design, the piece is fully crafted in a material that's smooth and soft to the touch – comfortable to wear during the festive season!
Purchase it here.

Image credit: Zalora
This matching one-tone modern baju piece by Lubna Homme is casual and at the same time sophisticated. This baju will be great to have especially when you are looking to colour coordinate your outfits with the ladies at home for the perfect Raya family photo!
Purchase it here.

Image credit: Shopee
These dessert dishes will come in handy when you're plating all your yummy Raya bakes and delicacies! The dishes are beautifully designed with plants and flowers that will be sure to put you in a good mood as you indulge in your favourite goodies.
Purchase them here.
---
Klook has increased the number of Best Food and Must Eats Delivery offers in Singapore, to respond to the current situation and local demand.
Check out the Exclusive Food delivery deals for the month of Ramadan in Singapore via www.klook.com/en-SG/promo/sg-ramadan.
---
Want to be featured here? Leave your contact here and we'll be in touch.
Stay in touch! Subscribe to our Telegram here for all our latest updates.