Hari Raya Puasa is just around the corner! Indulge in your favourite Hari Raya goodies, colour coordinate your outfits and get all your Raya essentials to celebrate at home and keep the festive spirit alive!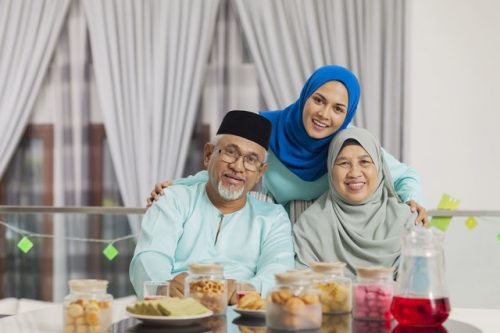 We list some Raya essentials that you can get online and also, don't miss out on the Hari Raya celebrations.
1. Cik Fah
Extraordinary efforts have been made to continuously tweak and refine the family recipes to be as close to perfection as possible, with the recipes now being passed down to the current 4th generation in the family. Each kuih is meticulously created, paying close attention to every every aspect of its creation.
Our delicious kuihs are built on a foundation of high-quality ingredients. To make sure that all of our goods are prepared from the best ingredients available, we are constantly searching for the freshest and most premium ingredients. Combined with recipes that have always been improved over the years, the result is a suite of mouth-watering treats fit for a king.
Purchase it here.
*******************************
2. Happy Halal Cookies
Happy Halal Cookies was created with one and a very simple mission – to bring joy through our cookies made with love. We are proud to say that we have served numerous happy customers to date with them always coming back for more. Fresh and premium ingredients build the foundation of our delectable cookies.
With years of innovation and experience, we have come out with several unique flavours that us locals will love. These are perfect goodies especially during Hari Raya to build family bonds through conversation and also impress your guests at the same time. Give us a try and let our cookies speak for themselves. We bring to you an array of goodies so huge that you are going to get lost right in our shop, be warned!
Purchase it here.
*******************************
3. Chunky Nyonya Muar Otah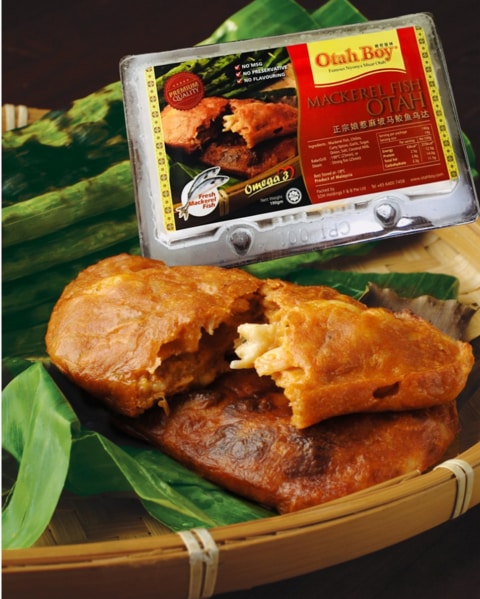 Image credit: Shopee
Need some quick prep for Hari Raya dinner at home? Otah Boy Famous Nyonya Muar Otah is handmade from the finest and freshest high-quality mackerel, coconuts and spices!
Choose from five different flavours: Mackerel Fish, Prawn with Mackerel fish, Squid with Mackerel fish, Clam with Mackerel fish and Non-Spicy Mackerel fish.
Purchase it here.
*******************************
4. Kids' Baju Kurung
Image credit: Zalora
Colour coordinate with the kids this Hari Raya with this collection! The Girl Dress is a charming piece with round neckline and long sleeve.
Purchase it here.
*******************************
5. Deli Indo Fresh Rainbow Lapis
Image credit: Shopee
Kueh lapis is a great dessert to serve especially during tea time. This rainbow layered cake is not just a treat to look at but also a treat for the tummy! Each lapis is carefully wrapped to maintain hygiene and packed in a beautiful box and paper carrier bag so you can also gift a few boxes to your relatives and friends for them to indulge in!
Purchase it here.
*******************************
6. ESSENSO MicroGround Coffee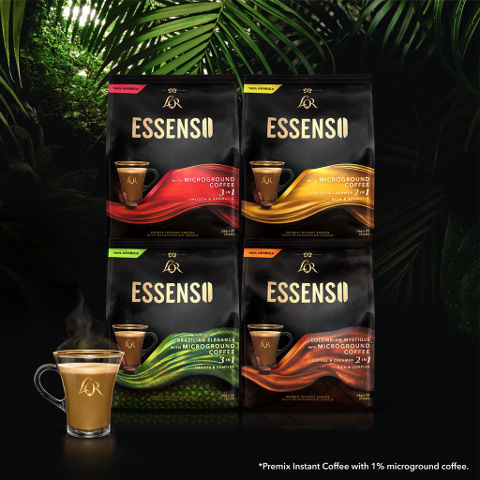 Image credit: Shopee
We know how hectic preparing for Raya can be. Take a break from the Hari Raya preparation and have a cup of coffee to recharge! With the meticulously handpicked and precisely roasted coffee beans, this blend may likely be your next favourite instant coffee to stock up on.
Purchase it here.
*******************************
7. Traditional Baju for the Men
Image credit: Zalora
This traditional baju Melayu by Gene Martino is a great piece to add to your collection. Featuring a cekak musang design, the piece is fully crafted in a material that's smooth and soft to the touch – comfortable to wear during the festive season!
Purchase it here.
*******************************
8. Hari Raya Special Gift Box Set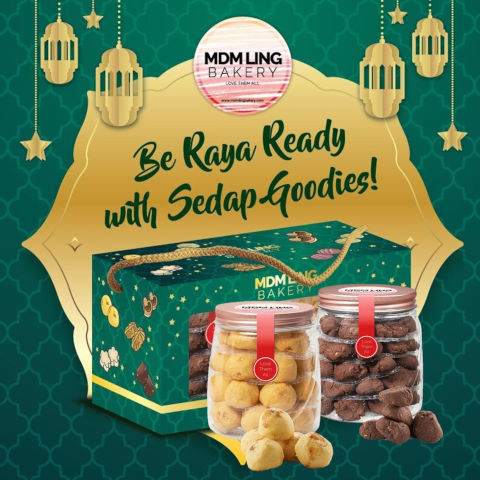 Shopee
Each Hari Raya Special Gift Box set consists of
1) 1 Standard Size Premium Pineapple Balls
2) 1 Standard Size Himalayan Salt Chocolate Almond Cookies
3) 1 Hari Raya Special Gift Box
Purchase it here.
*******************************
9. BANFANG Dessert Dishes
Image credit: Shopee
These dessert dishes will come in handy when you're plating all your yummy Raya bakes and delicacies! The dishes are beautifully designed with plants and flowers that will be sure to put you in a good mood as you indulge in your favourite goodies.
Purchase them here.
*******************************
10. Crusty's Salted Egg Fish Skin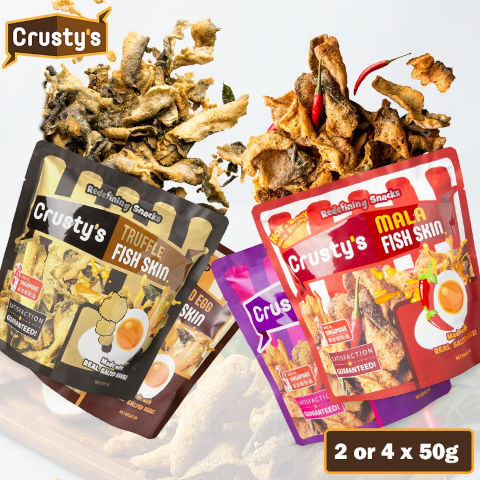 Image credit: Shopee
Just Sit back and Crusty's! Original Wok-prepared recipe since 2016 – Made with real Salted Eggs and spices, Crusty's selection of snacks undergo unique preparation methods to deliver their signature Crust! Halal-certified.
Purchase it here.
*******************************
11. Zoe Arissa x Baju Kurung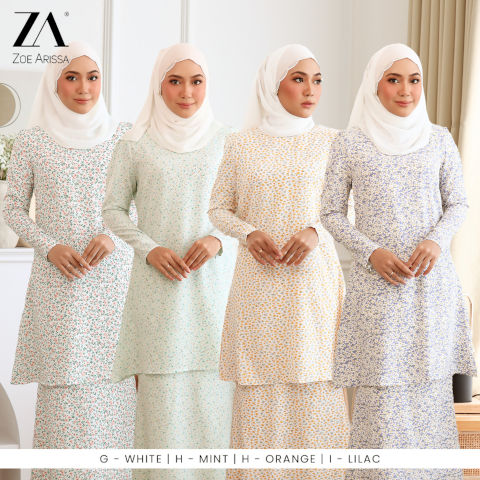 Image credit: Shopee
Take your pick from this beautiful Baju Kurung collection floral print that comes in white, mint, orange, lilac, baby blue, soft yellow etc. You'll be sure to love the comfort from wearing this!
Purchase it here.
*******************************
12. Ritz Apple Strudel (4 Flavours)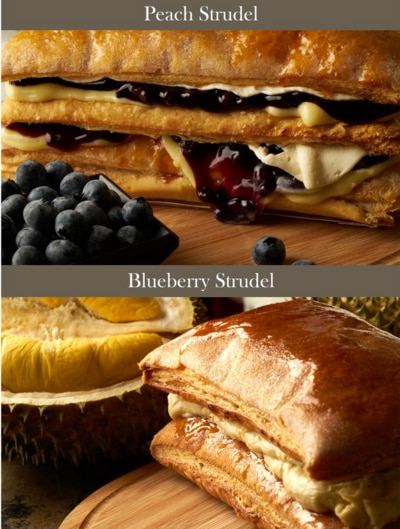 Image credit: Shopee
Ritz Apple Strudel is known for the freshness and quality of their strudels. If you're craving something sweet after a delectable Raya meal, these strudels will definitely hit the spot! Choose from four different flavours: Apple, Peach, Blueberry and Chocolate.
Purchase it here.
*******************************
Note: All details are correct as of the time of publishing. While every effort has been made to ensure the accuracy and completeness of the information, no guarantee is given nor responsibility is taken for errors or omissions in the compilation. Readers are advised to check with the respective vendors for the most updated promotions and details.
---
It is Hari Raya Puasa. We have compiled a list of Where to go during Hari Raya Puasa in Singapore. Click on the image below to find out more.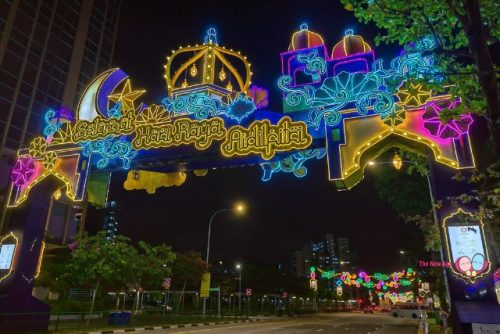 For other upcoming events, visit Events in Singapore.
* * * * *
Like what you see here? Get parenting tips and stories straight to your inbox! Join our mailing list here.
Want to be heard 👂 and seen 👀 by over 100,000 parents in Singapore? We can help! Leave your contact here and we'll be in touch.