When you were growing up, chances are that Christmas was a time when you would pen and mail out stacks of Christmas cards and list out all your friends to buy gifts for. For many of us, our circle of friends may have shrunk or evolved somewhat since becoming parents, and most of your nearest and dearest right now are in the same stage of life as you. So, when Christmas comes around, we often prefer to buy family-level gifts for these friends with kids – after all it's the most cost-effective way of making everyone happy, and nobody gets left out.
This Christmas, we encourage you to celebrate some of your closest friends as individuals, to give them a gift from the heart that is especially, and exclusively, for him or her. Of course, these are also great Christmas gift ideas for your spouse too!
For her:
1. Recipe book for one pot meals $20 – $50
We've never met a mother who has not agonized over the question "What on earth shall I cook for dinner tonight?" Many women, especially new mothers, find it hard to get a meal on the table while caring for their children and keeping the house in order. They need recipes that are quick to prepare, simple to follow, and tasty to eat!
One Pot By Martha Stewart Living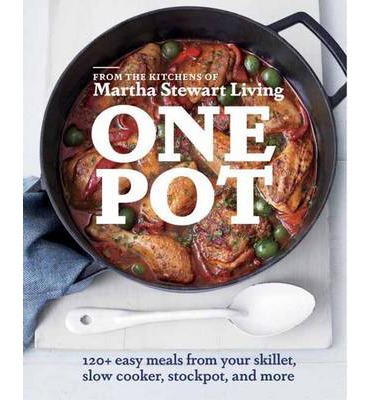 One Pot, One Bowl By Kim McCosker
Jamie's Food Revolution By Jamie Oliver
2. Relaxing foot spa session $30 – $60
Many mothers are up and about all day long and would love some pampering for their overworked feet. Sign your friend up for a session of foot spa therapy where she can just sit back and relax while the therapist does his magic on her weary soles. Better yet, sign up together with your friend, and share the experience together!
Green Apple Foot Spa
765 North Bridge Road, 198733
Sole Service
(They come straight to your doorstep!)
3. Tickets to a workshop that's right up her alley $40 – $100
With the 24/7 role of motherhood, women rarely have the time to indulge in personal interests for even a fraction of the time they used to spend on these hobbies. Spoil your friend with tickets to a workshop that will fire up her creativity and passion once again. Of course, the icing on the cake would be if you sign up along with her!
Scrapbook-making: Paper Market
Jewellery making: Beadtle Sweet
Painting: My Art Space
Fabric screen printing: Fictive Fingers (www.fictivefingers.com)

Baking/Cake decorating: Maple & Market
Cooking: Spoonful (www.spoonful.sg)
4. Picnic basket for one $30 – $80
Pack your friend a basket full of all her favourite snacks, drinks, and a good read. Babysit the kids (invite them over to your place for movie time or to bake cookies) for a couple of hours or more, and let her enjoy a quiet hour or so of solitude wherever she pleases.
If you're wondering where to find a charming picnic basket, there is a wide range of sizes, designs and prices on the market. Check out Spotlight, Tatty Marsh, Cath Kidston, Salvation Army thrift stores, and stores along Arab Street or Haji Lane.
For him:
1. LEGO $100 – $300
Lego isn't just for little kids – it's for big ones too! Many men enjoy the challenge of putting together a Lego model, and the satisfaction of completing it. Plus, the great thing about Lego is that you can do a little bit every night for a long, long time. In case you're wondering, yes, there are definitely age appropriate sets that your guy friends will love. The only downside – these Lego sets don't come cheap! Perhaps you could pool together with a few others to share?
LEGO Technic Mobile Crane MK II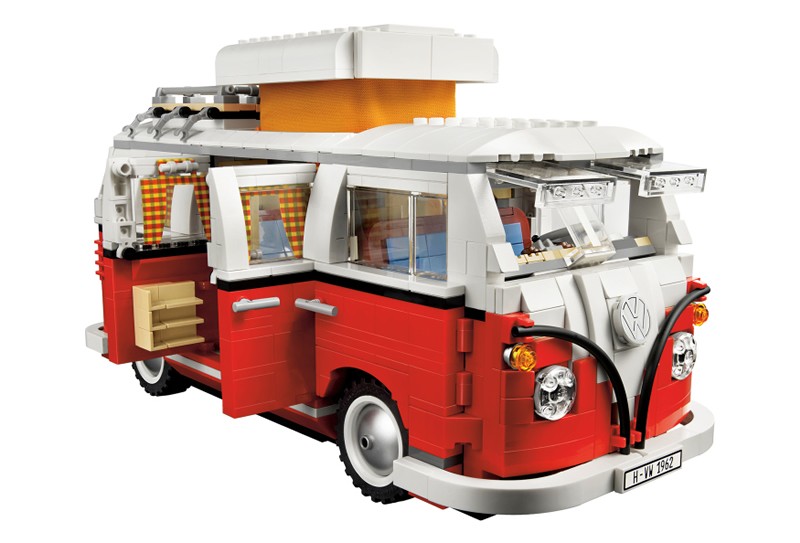 2. A personal rubbish bin $20 – $40
Yes, you read that right! Of course, he's probably already got a household bin in his home, but there's something pretty cool, and definitely very practical, about having a handsome bin for his own paraphernalia, like his work papers or unwanted mail. Especially handy if he has a study of his own at home. Think wood, metal and none of those cheap flowery plastic designs.
Howar's Storage World
I Wanna Go Home
Muji
3. Bottle of bubbly $70 – $250
Christmas is a time to celebrate, and there's no better season to bring on the bubbly! If your friend is a new dad, he'll definitely welcome a different bottle from what he's been accustomed to for the past few weeks/months! Here are some tips on choosing a great bottle of champagne.
4. Tabletop games for the office $30 – $50
Every worker needs a break, and these nifty desk games can be stowed away in office drawers to be whipped out when there's a need to de-stress. Plus his colleagues are sure to appreciate this gift as well and may well hop over to his cubicle to join him for a game! As long as the boss doesn't mind some healthy office fellowship!
Desktop Fuzball
Desktop Pool
Desktop Punching Ball
By Dorothea Chow
If you find this article useful, do click Like and Share at the bottom of the post, thank you.
Like what you see here? Get parenting tips and stories straight to your inbox! Join our mailing list here.