Tis' the season to be jolly! The year-end is approaching and here comes the season of giving. This is the time to be on the lookout for suitable gifts for our loved ones and friends. But we all know the hustle and bustle during this festive season and how hard it is to jostle with the crowd, looking for that perfect gift.
⇒ Related Read: An Extra Special Christmas
So, we have gone to suss out awesome Christmas gift ideas for the whole family and hopefully, they can give you some inspiration (P.S. almost all can be found online!)

For Babies and Toddlers
The Combi Handy S can be a huge lifesaver as it is only 4.6kg which makes for easy carrying. It has a one-touch folding button so you can simply click the button and fold the lightweight stroller in a jiffy.
The spacious seat provides additional space for your baby to have a more comfortable rest during the ride and you will be glad to know that the cushion is machine washable as well. This stroller is suitable for newborn babies and toddlers up to 3 years old (max 15kg).
You can get the stroller here.
---
Baby Water Toys
We know it may be hard getting the little one to enjoy shower time but we may have the solution at hand! Introduce your child to water play with these toys and they can learn to associate shower time with water playtime every time you bring out the toys.
Photo credit: Lazada
The waterfall station features two chambers where your baby can pour water in and watch how the wheels rotate. Through visual playing, your baby can develop hand-eye coordination and shape recognition as well!
---
This amazing 5-in-1 play centre comes equipped with a climbing ladder, slide, basketball hoop, exploration tunnels and musical box! It can be used indoors and outdoors and we're sure your child will enjoy exploring it.
The set is made of 100% sturdy and durable materials and designed with toddlers' safety in mind such as the 1.5X raised castle guardrail to protect the child from falling as well as a buffer zone design that increases the cushioning force and prevents the child from being hurt.
You can get the 5-in-1 Slide Swing here.

For Preschoolers
This magic play sand bundle comes with 2kg kinetic sand, five different sets of moulds including themes such as numbers, mini ocean, princess castle, dinosaur and motor ocean, inflatable tray and spade and tools for your child to explore. It also comes with a trolley box organiser so your child can pack up easily!
Available here.
---
WHEELS Kinetic Lights Kids' Scooter
Photo credit: Shopee (Juzz4Baby)
This scooter will sure have your child all excited as he or she scoots around. It's not just an ordinary scooter – its wheels light up beautifully so your child can look forward to having an awesome ride! Moreover, this scooter can be adjusted for children of ages one to nine years old, making it the perfect gift.
You can get this here.
---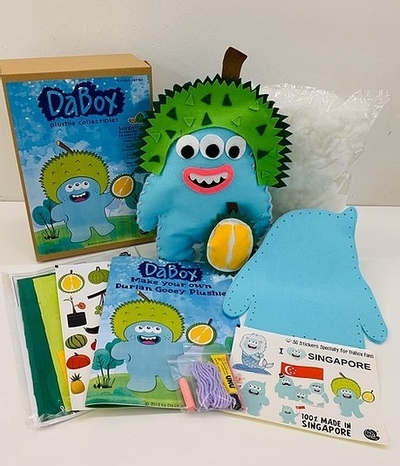 Photo credit: Da Little School
DaBox is the one-stop activity box for children that contains innovative crafts and art materials. There are many editions that you can consider such as their Christmas edition where children can explore making their very own Christmas ornaments, Zoo edition, Under the Sea and even a Make Your Own Durian Plushie edition.
Read our DaBox review for more information.
Available at Da Little School.
---
Language Game – Match and Spell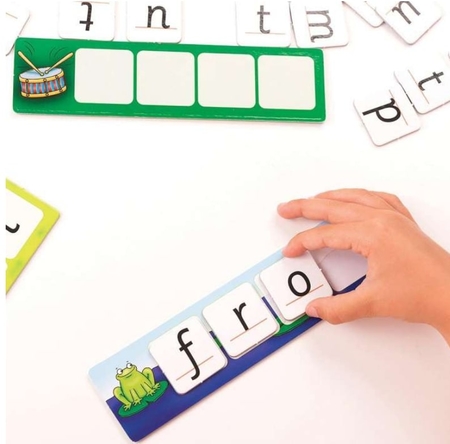 Photo credit: Lazada
Learning can be fun! This game introduces your child to letter shapes and sounds. Once your child is familiarised with letter sounds, they will progress to reading the words out loud. It helps your child to match letters to form simple words, before moving on to more complex words.
The game encourages family bonding, with up to four players so you can consider including it into one of your family bonding game nights during Christmas!
You can get this game here.

For Primary School Kids and Young Adults
Gear up for the festivities and usher in the holiday cheer as the LEGO Group offers a world of endless creative play possibilities this Christmas! From exciting novelty sets to festive gift options for different interests, LEGO will bring the creativity and imagination of children to life this festive season.
Families can countdown to Christmas with the LEGO Harry Potter™ Advent Calendar, while recreating Hogwarts™ holiday scenes such as the amazing Yule Ball, and be immersed in winter fun with LEGO Disney Belle's Castle Winter Celebration as they join Belle and the Beast in the colourful castle with multiple rooms and buildable accessories.
Available here.
---
Is your kid a budding photographer and is hoping to get a camera for Christmas? We have the perfect gift idea that you can consider! The Kodak M35 Film Camera Set is affordable and comes in funky colours – green, yellow and purple.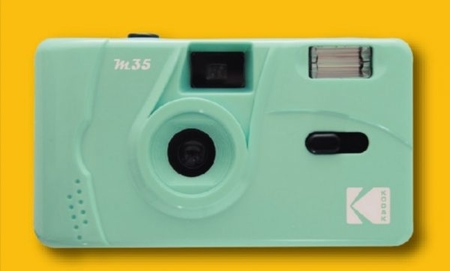 Photo credit: Shopee (silverphotosupplies)
This reusable film camera operates with 35mm films and comes with a built-in flash for shooting in low light conditions. Now's the time to let the kiddo have a go at snapping more photos, especially during Christmas!
You can get the camera here.
---
Photo credit: Shopee
Consider gifting a customised tumbler with your Secret Santa's name along with their favourite colour! Choose from colours such as rose gold, black marble, turquoise, navy, gold and many more.
Available here.
---
Books (and More Books)
Books as gifts never go wrong. If your child loves reading, you can consider getting them titles from Singaporean authors! It's a good cause to support our local authors and also introduces your child to many more literary options!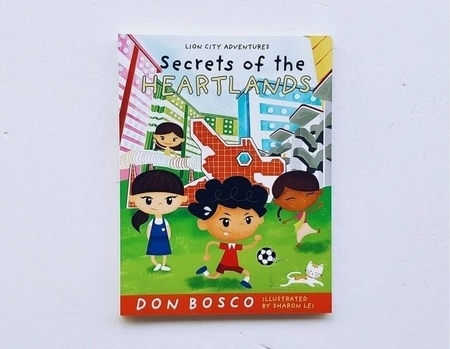 Photo credit: LocalBooks
You can consider the following online book stores that showcase our local authors:
---
HP ProBook x360 11 Education Edition
Having a laptop in this modern age can be considered essential as almost all schools require students to have some technical knowledge. It doubles up as a learning tool for students and a multimedia device when they require some downtime from studying!
Introducing HP ProBook x360 11 Education Edition – a versatile laptop with four different modes of usage. Named "The World's Thinnest Rugged Convertible", the laptop is designed to protect against bumps so your child doesn't have to constantly worry about accidentally knocking the laptop against hard surfaces!
Read more here.
---
Funky Socks
Some socks are not meant to stay hidden especially when they are this funky and eye-catching! Socks are easy for gifting due to the huge variety of designs. If your child loves different cartoon characters like Super Mario or just simple designs, we're pretty sure you can find the right 'fit'!
Photo credit: The Hole in My Sock
Your child will especially love funky sock designs that they can show off to their friends! Check out these socks websites:

For Mummies
Swarovski Annual Edition Ornament 2020
The sparkling Swarovski Annual Edition Ornament in the shape of a snowflake is crafted with 110 sparkling clear crystal facets. Attached to a white satin ribbon, it features a metal tag engraved with 2020 and is exclusively available this year. This will make a perfect gift to mark a special moment in 2020.
Photo credit: Swarovski
Available here.
---
Hegen PCTO™ Double Electric Breast Pump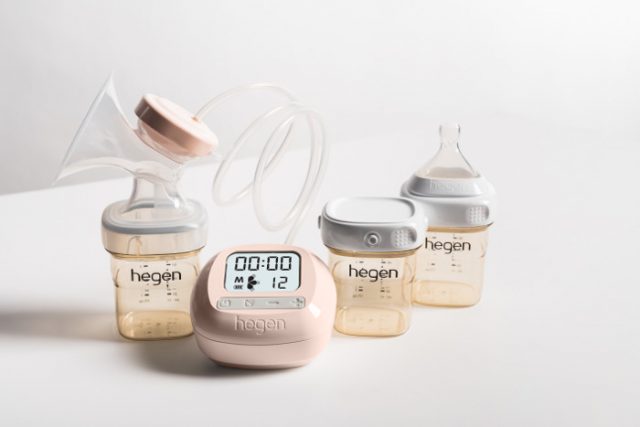 Photo credit: Hegen
It's the world's first relaxation breast pump, featuring a unique kneading massage feature as you pump! The massager helps alleviate tension from breast engorgement and helps to stimulate milk supply through the gentle cupping and kneading sensation.
The is definitely the perfect tool for mothers on the go. The breast pump device is lightweight and compact and it even has a micro-USB charging port that allows hassle-free charging.
⇒ Related Read: Breastfeeding Gadgets For Busy Mums

For Daddies
Huawei Freebuds Pro Noise Cancellation
Photo credit: Shopee
Many of us are working from home now and having a good pair of noise cancellation earbuds will be very helpful when it comes to important meetings or work calls.
This new Hybrid Call Noise Cancellation reduces background noises and enhances human voice for crystal clear calls. The delicate windproof structure and fluid mechanical design of the earbuds also eliminate any whistling sound caused by air friction.
Available here.
---
Fitbit Ionic Smartwatch
Introducing the first-ever smartwatch from Fitbit – the Fitbit Ionic Smartwatch. Designed to be modern and light, the smartwatch is a good fit for everyday use. Even better, it's waterproof so you don't have to worry about it getting wet when you're out on the go or in the shower.
Photo credit: Lazada
For the fitness enthusiasts, the Fitbit distinctive features remain – with real-time guidance such as GPS, personal coaching and tracking of heart rate. Also, with the Fitbit Ionic Smartwatch, you don't have to worry about forgetting your wallet when you're outdoors as it comes with Fitbit Pay and will allow you to use NFC upon payment.

For Your Home
Nespresso Inissia Coffee Machine
Photo credit: Shopee
Need an instant coffee fix? This coffee machine will definitely be a good-to-have in the home and we love the bright ruby red colour that it comes in as well. Compact, lightweight and equipped with an ergonomic handle, the Inissia coffee machine will be a perfect and snug fit for your home!
Available here.
---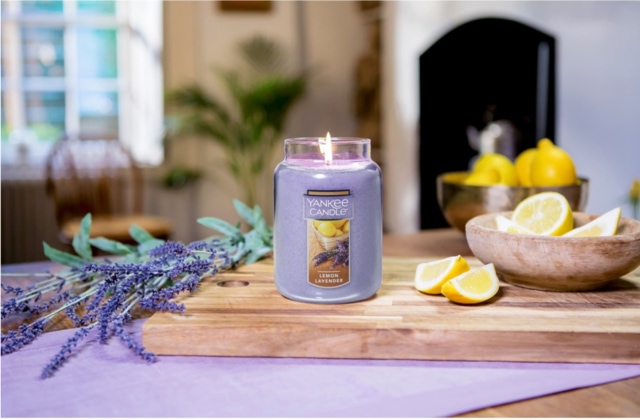 Photo credit: Shopee
Unwind and take in the calming and pleasant aroma each time you enter your home. Definitely a good gift not just for your home, but also for your loved ones and friends.
Available here.

By Marinne Santiago.
* * * * *
Want to be heard 👂 and seen 👀 by over 100,000 parents in Singapore? We can help! Leave your contact here and we'll be in touch.
Stay in touch! Subscribe to our Telegram here for all our latest updates.