Time to splurge on your loved ones and friends this Christmas! Check out these meaningful and practical gifts for the whole family.
For Babies
The new Baby Jogger City Mini GT – $829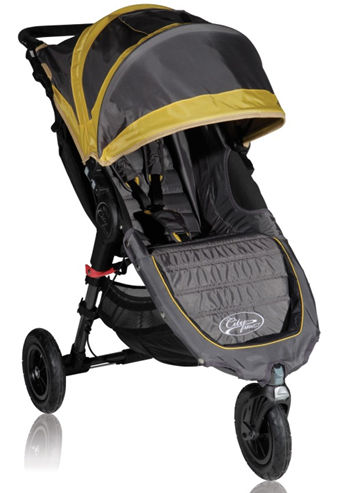 The new Baby Jogger City Mini GT lightweight and practical design makes it perfect for everyday use. A simple one-step folding process allows the stroller to be folded with a simple lift of a strap using only one hand. It fits easily in the boot of your car and parents will be able to collapse the pram and put it in the boot of the car with one hand, whilst holding baby with their other arm. Suitable from birth and beyond (newborns and up to 29.5kg), the City Mini GT is the ideal lightweight travel stroller that maintains all of the safety standards and style you would expect from Baby Jogger. Now mums can move around small spaces, cafes and shopping malls with ease and in fashionable style!
Available at Mothercare and Motherworks.

For Toddlers
Puppet Duets, $39.90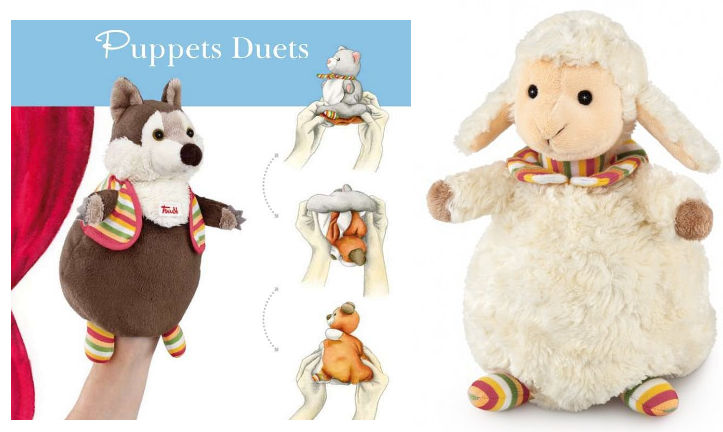 A puppet series focusing on creativity and imagination, what we love about this is the reversible 'twist' to each soft adorable plushie. A two-in one puppet, turn the animal inside out to find a hidden surprise! On one side, meet Miss Sheep. With a flip inside out, meet Mr Wolf! The only thing left is a story telling session with Mr Wolf and Miss Sheep.
Read more about toys that nurture children's creativity.
Available at The Imagination Factory

For Preschoolers
Hooked on Phonics Learn to Read, $29.95 each
Give your child a strong foundation in phonics and reading skills.
Each set includes:
• DVD featuring Visual Phonics
• Storybooks
• Workbook
• Reward stickers
• Flash cards
• Quick start guide
TNAP Picks:
Pre-K Level: For ages 2 – 4
K Level (Level 1): For ages 4 – 6
K Level (Level 2): For ages 4 – 6
DaBox by Da Little School, $49.90
Da Little School proudly presents the first edition of our crafts box: DaBox, photography edition. Your child will have so much creative fun exploring DaBox with Gooey, our friendly crafts monster! Inside, you will find lots of crafts, including:

DaBox also comes with two activity instruction booklets as well as the materials needed to complete the crafts. What are you waiting for? Let your child explore craft-making with Gooey in DaBox today!
Read our DaBox review for more information.
Available at Da Little School. Online purchases will be made available soon.
Spongebob Squarepants Collection, $6.90 – $19.90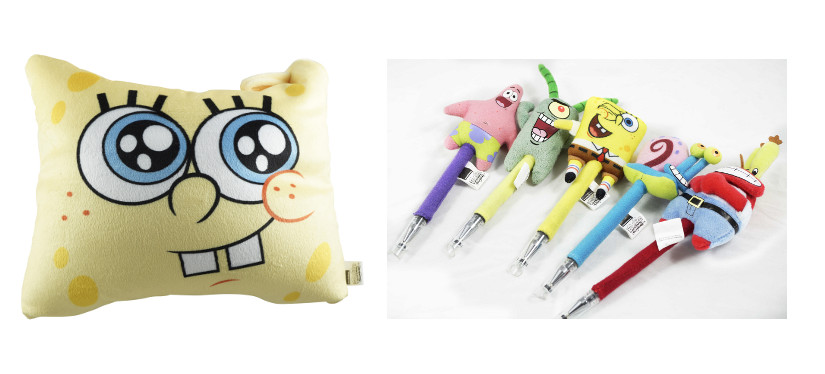 Say "Aye Aye Captain" to Spongebob Squarepants' Christmas Specials
Offering a plethora of Spongebob Squarepants-inspired items, fanatic fans of the cartoon series can now choose from a wide range of Spongebob goodies, from neck pillows to comfy bedroom slippers and even tumblers that comes with a straw! Pick and choose your favourite character or better yet, get the whole Spongebob Squarepants crew – Patrick, Plankton, Spongebob, Gary The Snail and Mr Krab, when you purchase the Spongebob Squarepants Plush Pens!
• Spongebob Plush Pen, $6.90
• Spongebob Bedroom Slipper, 12.90
• Spongebob Neck Pillow, $19.90
• Spongebob Tumbler, $19.90
Available at Watsons stores island-wide.

For Primary School Kids
Brain Quest Decks, $21.90 each
Learning is an adventure, and Brain Quest decks certainly play a positive role in your child's quest for knowledge. A terrific tool for those awkward transition times, keep these decks in your bag to use with younger siblings who are waiting for their brothers and sisters. Or put one in your child's backpack for bus rides or at lunch time. If you have more than one child, encourage the older children to read Brain Quest questions to their younger siblings. This not only helps the younger children to learn, but is also reinforces previous learning for the older children. From ages two to thirteen, there's a deck for everyone.
TNAP Picks:
Brain Quest Grade 1 (For ages 6 – 7): 750 Questions and Answers to Challenge the Mind
Brain Quest Grade 1 Reading: 56 Stories with Questions and Answers
Brain Quest Grade 2 (For ages 7 – 8): 1,000 Questions and Answers to Challenge the Mind
Brain Quest Grade 2 Reading : 56 Stories with Questions and Answers
Hooked on Phonics Learn To Read, $29.95 each
TNAP Picks:
First Grade (Level 1): For ages 6 – 7
First Grade (Level 2): For ages 6 – 7
Second Grade (Level 1): For ages 7 – 8
Second Grade (Level 2): For ages 7 – 8
Little Explorer Travel Kit, $129 (for starter kit+1 issue)
From the majestic Mount Fuji in Japan to the vast Serengeti Plains in Africa, you can now 'travel' in the comforts of your own home with Little Explorers travel kit! Launched in March 2014, Little Explorers is an innovative approach to nurture global awareness in children 6 years and above, and comes with a starter kit and a monthly learning pack. To find out more on what are the items in the travel kit, read our Little Explorer Review.
TNAP Exclusive Promo: TNAP fans can enjoy special offer at $79.90! For more information, go to Little Explorers Exclusive Promotion for The New Age Parents.
Disney Princess Sofa, $79.00
This pretty comfortable sofa unfolds into a fun lounger. Its inflatable inner is easy to inflate, and when deflated, makes it easy to store away. The soft cosy cover is removable and is machine washable so spills aren't a problem and it can be kept fresh and clean. Suitable for children age 18months and above.
Skoot, $99.00
For all mini-travellers, Skoot® Ride on Luggage by Worlds Apart is a retro fun steerable ride on and a pull along suitcase that makes travelling with kids easier and much more stylish. It also features a sturdy tow strap that doubles as a carry strap making it easy to throw over your shoulder when your children get tired of pulling it themselves.
Ideal for weekends away or travelling abroad, Skoot Ride on Luggage handy internal compartment stores up to 13 litres; more than enough room for a weekend getaway. This ride is suitable even for everyday use. Equipped with rubber wheels and a handle bar for steering, your kids can zoom around on their vintage motor to and from school, holidays or just around the house.
Available at all Kiddy Palaces and Takashimaya Departmental store.

For Mummies
Beauticology Macaron Set (3 pcs each), $12.90
Hailing from UK and widely known for their signature brand of delicately fragranced bathroom essentials, Baylis & Harding brings you some Christmas beauty fun with Beauticology's Macaron scented bath creams that come in Strawberry, Raspberry and Blackcurrent flavours.
Pigeon Electric Breast Pump Pro, $279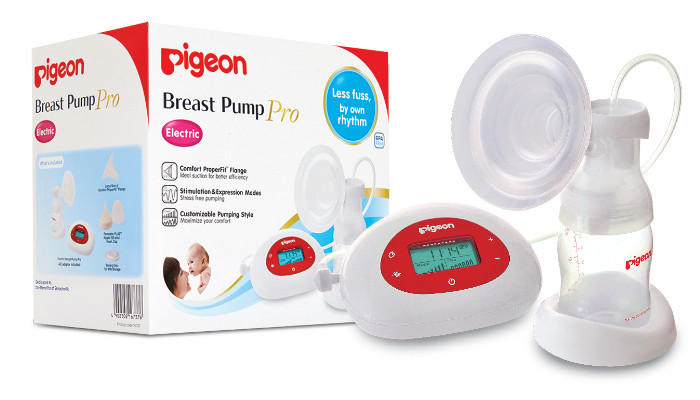 A silent and compact electric pump that allows mothers to customise their preferred pumping style at a touch of the button, making breastfeeding a comfortable, time-saving and convenient experience. The pump weighs 350g (without batteries).
Here are 7 reasons why every mum should use the new electric breast pump from Pigeon!
Comes with Comfort ProperFit™ Soft Silicone Cushion in 2 sizes (Regular 23mm / Large 27mm)
2-phase technology function consisting of a Stimulation and Expression Phase that closely simulates a natural feeding pattern
Customised pressure and speed pumping: choose from a suction strength dial with 7 pressure level settings and 4 suction speed
User-friendly LED monitor that shows relevant information such as the duration of stimulation and expression
Comes with two modes of operation: electric or battery
Backflow prevention feature which ensures that milk does not flow back to the funnel
Includes a bottle and a stand to secure bottle and prevent spills
Available at all major departmental stores and baby product shops.

For Daddies
Huawei Phone Honor 6, $549 (without plan)
Speed Beyond Limitations. Introducing the latest Octa-Core 4G LTE Smartphone from Huawei.
Featuring a 5 inch Full HD screen, octa-core processor, and excellent battery life, The Huawei Honor 6 is not only light and slim (7.5 mm and 130 g), it also has a special 3D diamond-style textured back cover, which is made through a 6-layer high-complex surface process.
For parents who love taking photos of your children, this is the phone for your. The phone has a 13 Mp rear camera which uses a fourth-generation Sony sensor, with a dual-LED flash. The front is a 5 Mp camera with a wide-angle lens and 1.4um pixel size. The brand also touts it as the fastest possible snapshot, at approximately 0.6 seconds!
Available at www.vmall.sg

For Your Home
Miine Home Fragrance Stick Diffuser Set in Queen Rose or Jasmine, $15.90 each

Play up the festive spirit and infuse your home with natural botanical scents of lavenders, roses and jasmine. Unwind and enjoy the calming aroma from the gardens of England this Christmas with Miine!
Available at Watsons stores island-wide.
BOSCH Vacuum Athlet – $649.00
Vacuum effortless without having any wires getting caught in your way.
The new Bosch Vacuum Athlet boasts cleaning performance that is comparable to a corded Bosch 2,400-watt vacuum cleaner. Coupled with a long-lasting operation of up to 60 minutes thanks to the Bosch Lithium-Ion Technology and the unique Bosch SensorBagless™ Technology – the new Athlet ensures convenience, maximum dust pick-up on all floor types. You can now enjoy cordless operations and easy maintenance with automated sensors that light up when filters need cleaning.
At approximately 3kg, the Athlet is a lightweight, and with its low centre of gravity and balanced ergonomics, it handles comfortably. Fitted with a flexible nozzle attachment, it is extremely easy to manoeuver to reach around and underneath sofas and cupboards and in tight spaces.
Plus, stand to save more in the long run as there are no additional costs thanks to washable filters that require no replacement throughout the lifespan of the appliance. Without a cord dragging behind it, the cordless Athlet can be dismantled into three parts and stored away neatly in an instant.
Available at all leading departmental and electrical stores island-wide.
3M LED5000 Polarizing Task Light, $239
Does your child often complain of tired eyes? Or do you often feel strained after a long period of use under dim light, be it reading, using your mobile phone or working with the laptop?
Introducing the new LED5000 Polarizing Task Light – featuring 3M's trademark Polarizing Filter Technology to reduce harmful glare and elevate your reading comfort. Available in a sleek, modern design with a wooden-grain textured finish, the lamp offers five adjustable brightness levels of up to 880 lux, providing comfortable lighting for various activities.
The LED5000 is fitted with 3M's Polarizing Filter Technology, which consists of a 3M proprietary optical film to reduce glare by up to 80%. Unlike traditional fluorescent tubes or light bulbs, an LED light bulb does not use mercury, minimizes ultraviolet rays and does not heat up; it is more durable and provides a constant and steady source of light that neither flashes nor flickers.
Available in two colours Sleek White and Jet Black, at Best Denki, Popular Bookstores and other leading retailers.
Linksys N300 Wi-Fi Range Extender (RE3000W), $79.00
Simple set-up, increased Wi-Fi coverage and stylish white design to match the décor of the home. Sounds like the perfect gift this Christmas for the internet lovers. Be it emails, streaming or just simple surfing, the RE3000W is there for you in all situations.
Available at Challenger, Harvey Norman and Best Denki.
*All prices are in SGD.